How Selena Gomez and 'Wizards of Waverly Place' Got Demi Lovato's 'Voice From Heaven' Noticed
Though Demi Lovato didn't guest star on Selena Gomez's show 'Wizards of Waverly Place,' she did have a moment on set that the cast remembers fondly.
Those who grew up watching the Disney Channel in the late '00s inevitably saw a lot of actors Demi Lovato and Selena Gomez. Since leaving the network, both have continued to act while also focusing on their singing careers. Here's Gomez played a role in Lovato's success.
Selena Gomez and Demi Lovato met before joining Disney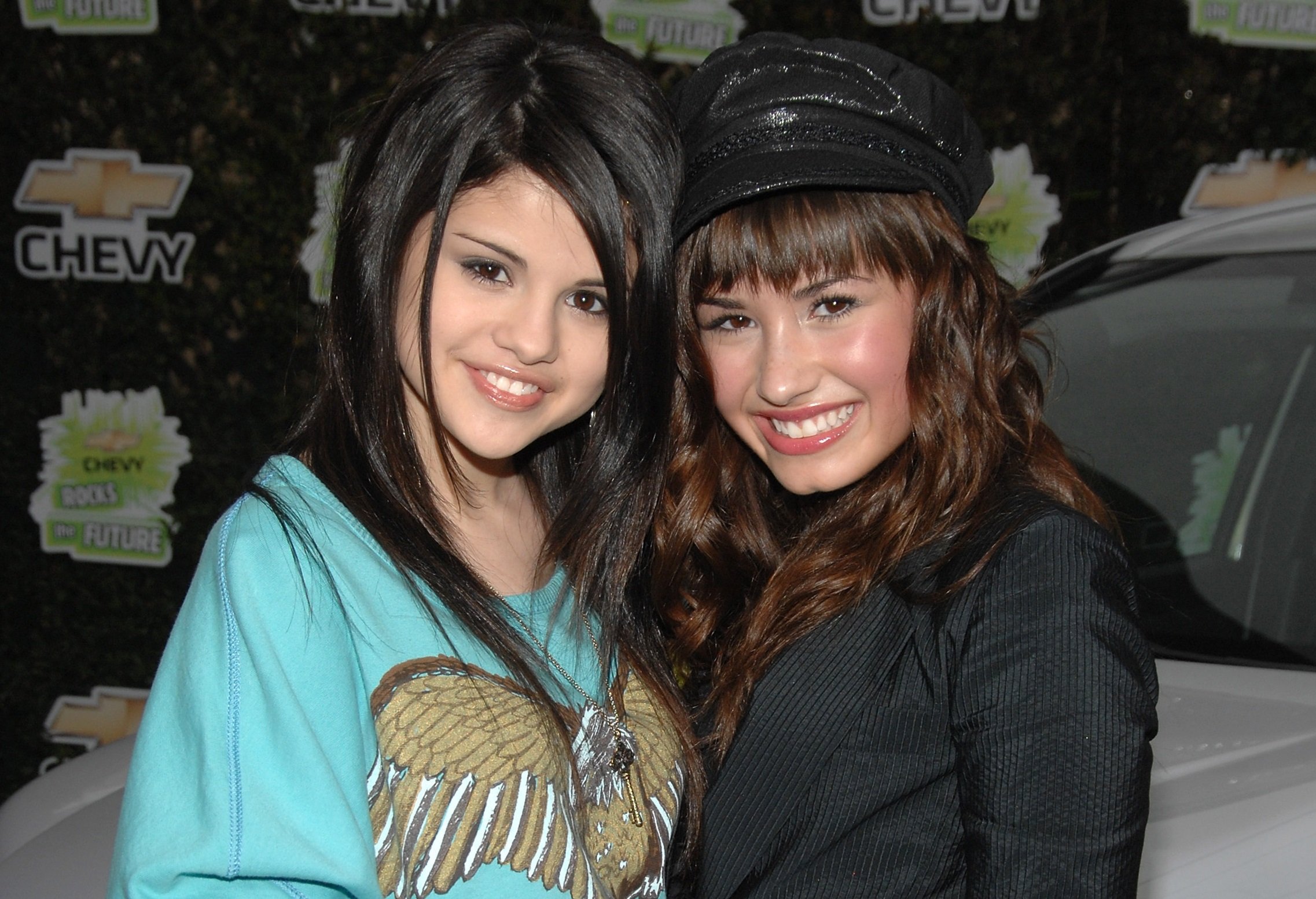 Gomez and Lovato are both from Texas. They met while auditioning for the PBS children's show Barney & Friends. Both got the part. "When we started shooting, Selena was always my favorite," Lovato told People years later of her castmate and then-best friend.
After aging out, Disney held auditions in their home state. "There were tears, crying and everything," says Selena. "We both auditioned for Disney. She didn't get it. I did. We've had those moments, but we're so proud of each other that it doesn't affect us." However, Lovato soon followed.
Gomez got her own show first with 'Wizards of Waverly Place'
The role Gomez earned from that early audition was that of Alex Russo in the sitcom Wizards of Waverly Place. The series depicts a teenage girl with magical abilities. Gomez earned considerable fame from starring in the show, which aired from 2007-2012 (with a TV movie in 2013) and helped launch her music and acting careers.
Meanwhile, Lovato auditioned for Disney again, this time getting cast in the shorts series As the Bell Rings. She was only on the show for one season before she was cast in Camp Rock. Lovato then got her own series, Sonny with a Chance, which she appeared on until its cancellation in 2011.
The 'Wizards of Waverly Place' cast reunited
Years later, some of the cast of Wizards of Waverly Place got together. David Henrie, who portrayed Justin Russo, Alex's older brother, was there. He was joined by Jennifer Stone, who starred as Alex's best friend, Harper. They were brought together by Gregg Sulkin (Mason, Alex's boyfriend) on his YouTube channel.
This isn't the first time a group of actors from the show has hung out. Many of them attended Henrie's wedding in 2017, including the parents of the Russo family, Maria Canals Barrera (Theresa Russo), David DeLuise (Jerry Russo), Jake T. Austin (younger brother Max Russo), and Gomez herself, who shared the above photos.
David Henrie says Lovato sang during a taping
During Henrie, Stone, and Sulkin's reunion, they answered trivia questions about their time on the show. In addition to trying to remember details about their characters, they were asked to recall who sang during an early taping of the sitcom, which was filmed in front of a live studio audience. Henrie and Stone remembered it was Lovato.
"That was Selena's friend," said Henrie. "She brought her to the taping. She was sitting in the audience. There was a break between shooting and, out of nowhere, just this voice from heaven just belted out in the audience on the microphone. Insanely gorgeous voice singing, I think Christina Aguilera, better than Christina. He added that "all the network executives at Disney" were intrigued when she sang.