Selena Gomez 'Would Die' for Her Best Friend Taylor Swift
Selena Gomez got candid about her long-term friendship with Taylor Swift and what it has meant to her throughout the years.
It's no secret that Taylor Swift and Selena Gomez are best friends. The pair met when they were both dating Jonas Brothers and hit it off right away. Throughout the years, they have shown their support for each other publicly and privately. Gomez hung out backstage with Swift at Saturday Night Live while she waited to perform her 10-minute version of "All Too Well." Meanwhile, Swift popped up virtually as a special guest on Gomez's first season of Selena + Chef.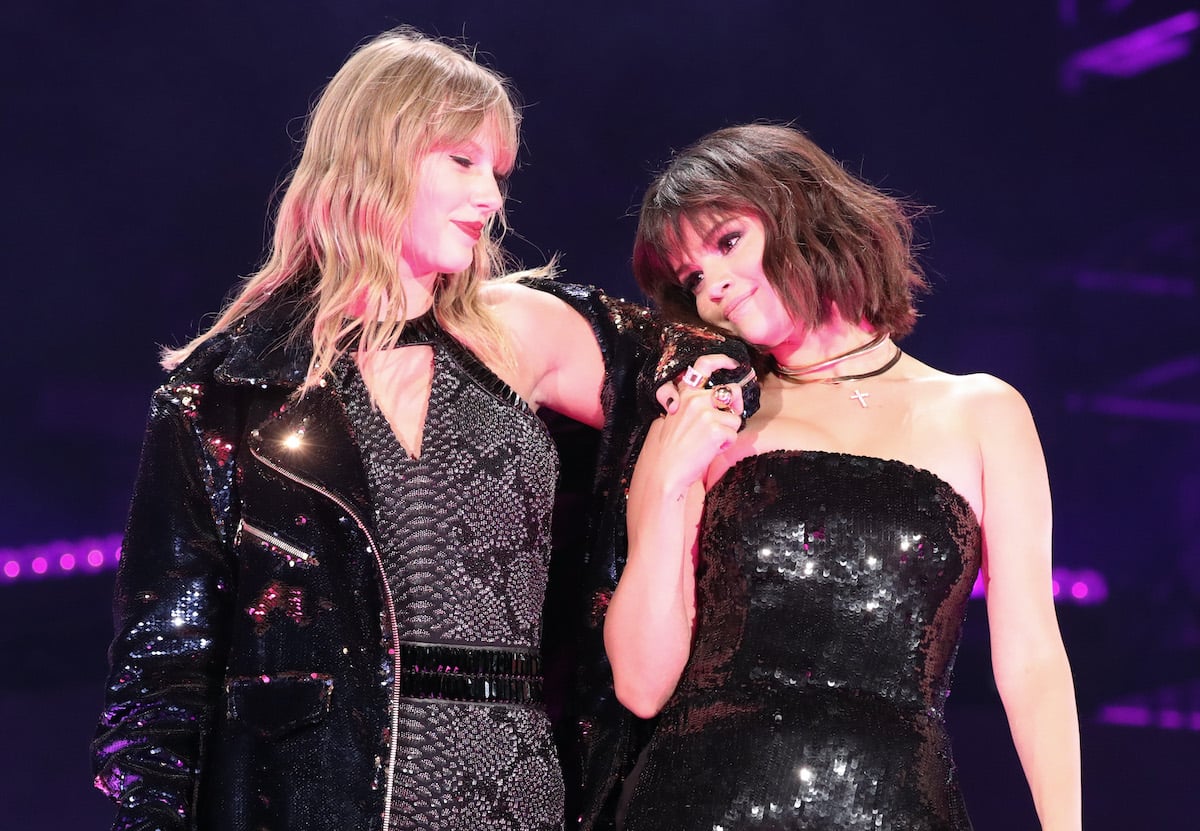 Taylor Swift and Selena Gomez keep most of their friendship private
But while Gomez and Swift give fans glimpses into their friendship, much of it is kept under wraps. The besties have teased collaborating on music together a time or 20. However, they've also been candid about the fact that their relationship extends far beyond the entertainment industry. In fact, the majority of their relationship plays out in a very private way. In an interview with WSJ Magazine, Gomez got candid about her true dynamic with Swift.
 "There's so much of my friendship with Taylor that people don't know about because we don't necessarily feel the need to post about everything we do," Gomez explained. "She has showed [sic] up for me in ways that I would have never expected. Flown in because I was hurt and was going through something. Stuff that was going on with my family. It's been proven year after year and in every moment of my life that she is one of my best friends in the world. We don't agree on everything, but we respect each other with everything."
The 'Boyfriend' singer would die for her best friend
Gomez's love for Swift runs deep. So deep, in fact, that the "Slow Down" singer would be willing to die for her best friend. In October of 2019, the Only Murders in the Building star shared a photo of herself, Swift, and Swift's cat Benjamin. She captioned the photo with the sweetest words about her best friend.
"My ride or die… I would die for this one." Gomez penned about Swift. "Thank you for forever being by my side. You have taught me so much, walked through all of this with me, STAYED and you remind me to be a better, human being. I'm on your side for life."
Swift thinks of Gomez as a little sister
And the lovefest seems to run both ways. Swift explained how deeply she cared for Gomez in the aforementioned interview with WSJ Magazine. In fact, she noted that she has always viewed Gomez as her little sister and feels protective over her.
 "There has always been this quality of sisterhood, and I don't say that in a basic way," Swift shared about Gomez. "I knew from when I met her I would always have her back. In my life, I have the ability to forgive people who have hurt me. But I don't know if I can forgive someone who hurts her."
Clearly, the pair seem to be cultivating a life-long friendship. Only time will tell if they ever get around to collaborating musically.