Selena Gomez and Zendaya Worked Together but Not for Disney
When did Zendaya and Selena Gomez work together? All the details about their non-Disney project right this way.
Though the trajectory of their careers have been different, Selena Gomez and Zendaya have lots in common. They both grew up in the spotlight and became wildly popular thanks to their appearances on the Disney Channel. They both are singers and actors and they both have gained even more popularity in their adult lives.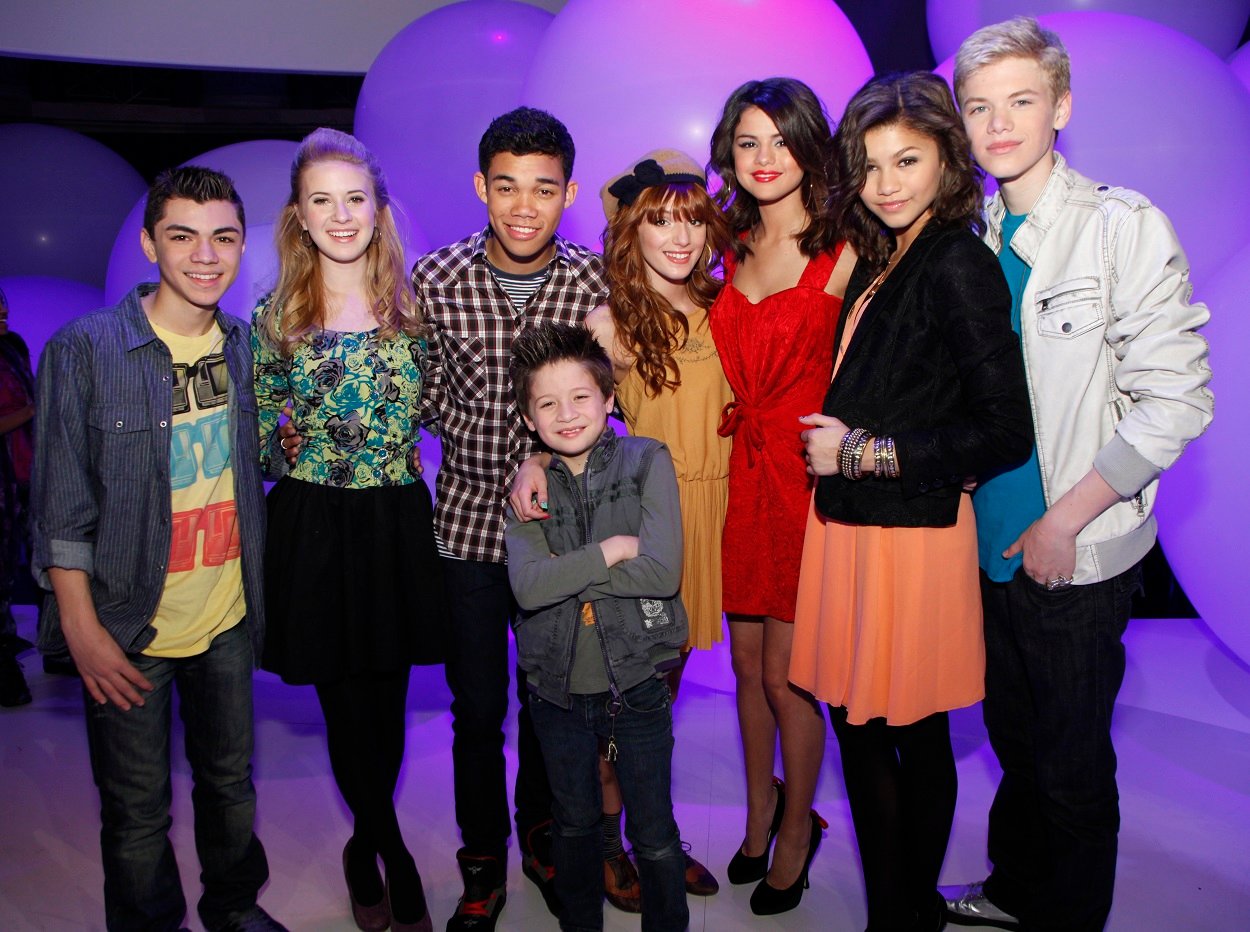 It seems Disney was just the beginning for Gomez and Zendaya. These days, the pair are keeping themselves plenty busy with a myriad of different projects. Zendaya has found massive success as a serious actor. Most recently, she won an Emmy award for Outstanding Actress in a Drama Series for her portrayal of Rue Bennett in the hit HBO series, Euphoria. Zendaya is also a talented producer and is also entrenched in the fashion world. Most recently, the "Replay" singer launched a new campaign with Valentino.
Selena Gomez and Zendaya have both found mass success following their Disney tenure
Like Zendaya, Gomez has also capitalized off of her Disney success and taken her career to new heights. These days, she's best known as a singer, but she has continued acting as well. Her latest TV show, Only Murders in the Building is set to premiere on Hulu in August of 2021. Gomez has also added the title of producer to her resume. Furthermore, she has started her own beauty brand, which has already found huge success, and continues her philanthropic efforts.
Considering that Zendaya and Gomez work in the same industry and both have Disney roots, they were bound to run into one another at some point. Funnily enough, the pair actually worked together on a project way back in the day. However, it didn't have anything to do with Disney. Back in 2009, the "Souvenir" singer partnered with Sears and did a clothing collaboration. To promote the partnership, Gomez also did a commercial, and hawkeye fans will be able to spot Zendaya in the commercial.
Zendaya and Gomez were in a Sears commercial together
The commercial, coined "I'm Gonna Arrive", featured young kids embracing their individual style and going back to school with style. Gomez can be seen dancing and lip-syncing with different groups of kids and Zendaya stands out as she shows off her skills, smiling and dancing for the camera. The Malcolm & Marie star had nothing but fond things to say about Gomez and the entire commercial experience in an interview.
"Actually, I haven't," Zendaya shared when J-14 asked her if she'd run into Gomez since being hired by Disney. "But when I worked with her on Sears, she was really sweet to me and really nice. And she was really helpful. So not yet. I haven't seen her since I have been on an actual Disney Channel show. But hopefully, I will and hopefully, she'll remember me." We're sure the pair did eventually run into each other again. It just goes to show that Hollywood is truly a small town.