Selena Gomez's Life-Changing Therapy Can Help With Anxiety & Depression
Selena Gomez has been captivating the public with her performances since her Disney Channel days. Since then, the famous star has most certainly come a long way. Gomez may have started out in Hollywood focusing on her acting, but her career took off when she began exploring and producing music. "Bad Liar" and "Hands to Myself" were two of the musician's most popular hits. Gomez's release of her latest album, Rare, has been all the rage and even landed her a spot on Billboard Artist 100 chart. However, despite her tremendous amount of success, Gomez faces struggles of her own. Find out how she has found success in managing her mental health issues. 
Selena Gomez's history and struggles with depression and anxiety
Gomez has always been extremely vocal about her battles with depression and anxiety. In a recent interview, Gomez opened up about her experiences with panic attacks when it came to performing. Being a celebrity in the spotlight comes with its own set of challenges and obstacles that can often lead to mental health issues. On top of managing her success, fame, personal life, and career, Gomez must face her ongoing medical issues. In 2015 Gomez shared with the public that she was diagnosed with lupus. The autoimmune disease is typically associated with symptoms like fatigue and fever and often will trigger mental health issues like anxiety and depression. After having to undergo a kidney transplant, Gomez's mental health took a hit. In interviews, Gomez shared with reporters that she knew she was in need of a change, and that is how she discovered Dialectical Behavior Therapy.
What is Dialectical Behavior Therapy (DBT)?
Dialectical Behavior Therapy (DBT) was first developed in the 1980s by Marsha Linehan. The original technique was designed to treat individuals diagnosed with Borderline Personality Disorder. More recently, the methods and treatments have been praised as a groundbreaking discovery in the world of science.
The "dialectical" aspect represents and addresses the contradicting forces and feelings that often surround people's most intimate struggles. The "b" of DBT embodies the behavioral element which is aimed at helping patients better understand the thought and emotions behind actions. DBT works differently on a group and individual basis, but across the boards, the therapeutic treatments are designed to provide consistent sessions while tracking emotions. Oftentimes having a phone coach or someone available 24/7 can be a crucial aspect of DBT.
In a 2017 interview with Vogue, Gomez said "DBT has completely changed my life," she went on to discuss how she wishes more people would talk about therapy. Lately, Gomez has been sharing with the public what a wonderful and game-changing resource this has been for her.
What other treatments and coping mechanisms does Selena Gomez use to help manage her depression and anxiety?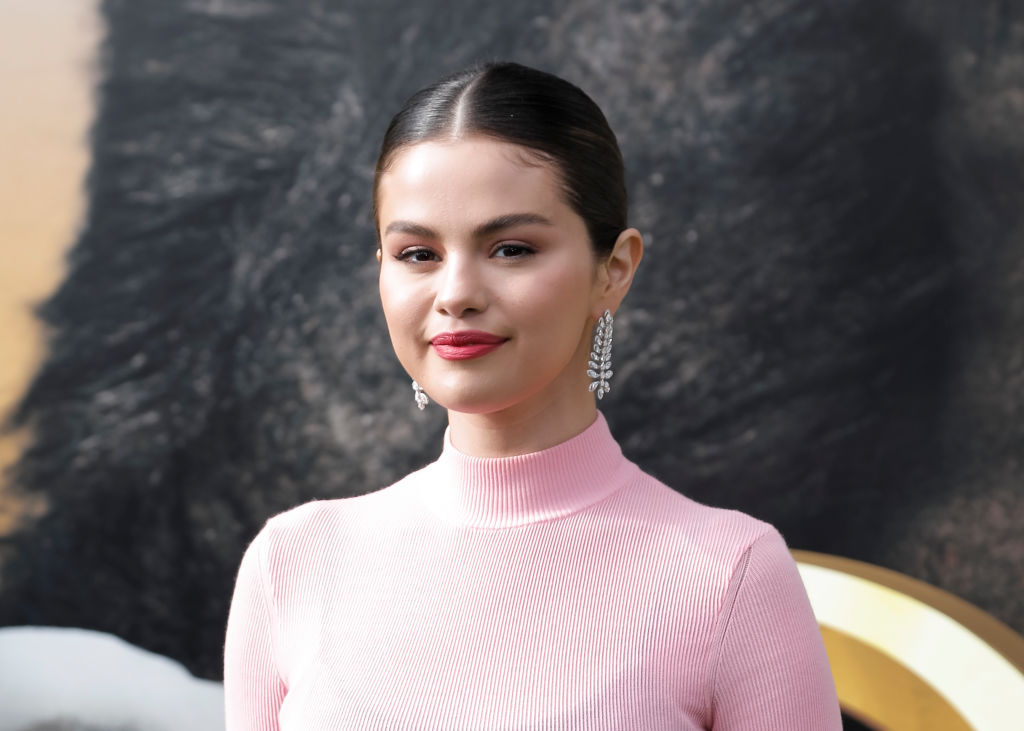 Over the years Gomez has learned how to better handle and navigate her mental health struggles. Gomez is an avid believer of treatment centers and often talks about her experience committing and dedicating 90 days to better herself. Gomez believes therapy is essential when it comes to mental health. In addition, Gomez has opened up about the importance of exploring medication as an option. Sometimes, it is just about finding the right balance or the right fit. In a recent interview, Gomez stated, "I got on the right medication, and my life has been completely changed."
Her fans and the public always appreciate her candid and honest manner when sharing and talking about her experiences and insight on the manner. Gomez understands the importance of mental health and, unfortunately, the stigma that can often come with these struggles. By speaking out in this manner, Gomez is setting the tone and helping create a safe environment for the difficult but important conversations that hopefully will continue to happen. Her fans and the public continue to support her in awe as she chases her dreams while sharing her wisdom.