Selena Gomez's Sister Is the 'Beauty Guru' in the Family, She Says
Selena Gomez has come a long way since her days on the Disney Channel. She has produced multiple albums, and people can see her in new acting projects. The celebrity also has shared some beauty tricks. One is that Gomez applies toothpaste to help reduce acne quickly.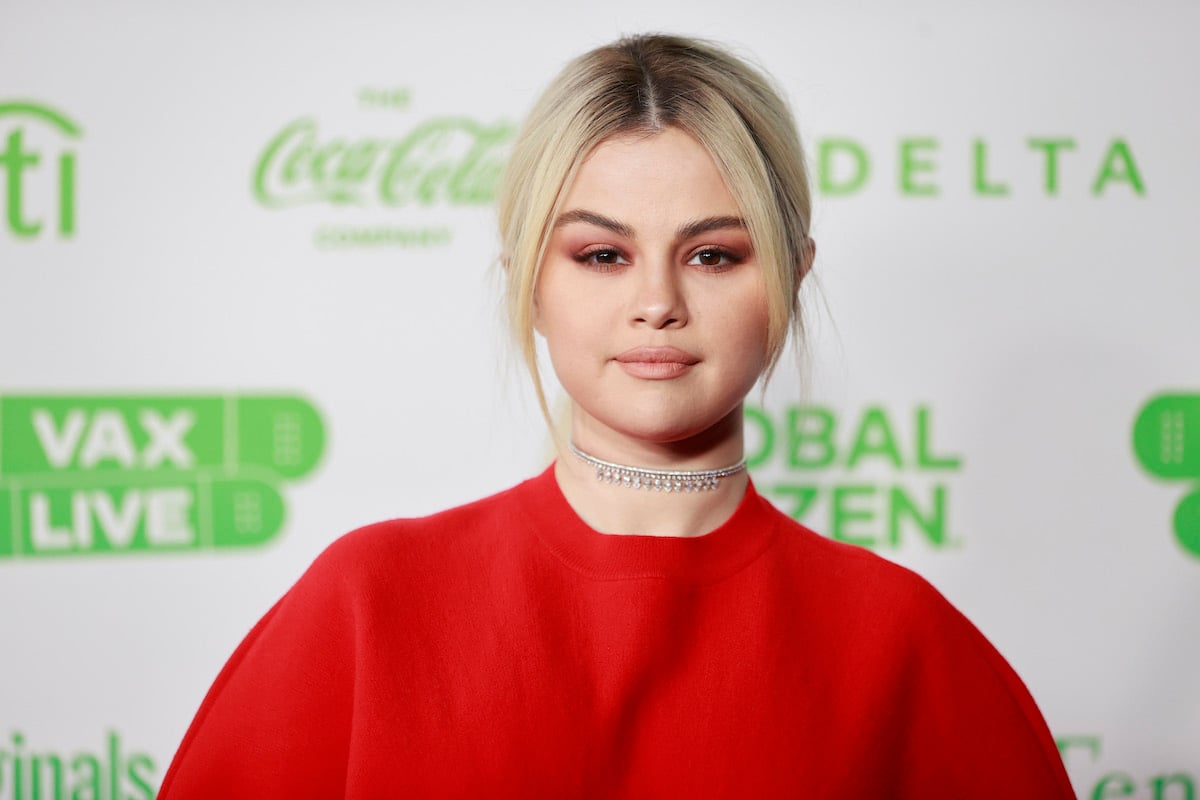 While fans can learn a few things from Gomez, her sister appears to be quite knowledgeable about beauty routines. Gracie Teefey is young but is a "guru" when it comes to these types of products. 
Selena Gomez's sister is savvy with beauty products
Gomez is not the only member of her family who is heavily involved with makeup. As it turns out, her younger sister Teefey has an affinity for beauty products. In a video by Vogue, Gomez talks a bit about her sister's skill level.  
In the video, Gomez goes over her preferred evening routine as well as other topics. She applies essential oils to her wrists before rubbing them on her neck. Another part of her routine is to use a cucumber eye mask by Sephora. She puts it under her eyes to improve inflammation.  
"My sister has like 18 of these. She's probably more of the beauty guru now, and she's 8 years old. She's kinda cooler than me," Gomez commented before applying the eye mask.  
Teefey is very young, but she already has plenty of knowledge when it comes to beauty products. Gomez appeared amazed by her sister. Fans may wonder if Teefey will soon have plenty of tips to give Gomez to improve her routine. 
Selena Gomez released a makeup line
In 2020, Gomez came out with her third studio album titled Rare. It quickly became a hit among her fans, but the singer had something else in store. She decided to start a makeup line called Rare Beauty as a way to "challenge the beauty space." 
In total, there are 48 shades of concealer and foundation. Also in the line are liquid blushes, liner tools, and brow pencils. Many of the reviews for Rare Beauty have been positive. Several people have noted that the liquid liner allows for greater precision. 
Fans did not feel as if Gomez was trying to do a cash grab. Of course, there has been some criticism of the beauty line. Reportedly, the foundation felt greasy and did not provide complete coverage. Other comments were about the packaging. 
People noticed how similar the packaging was to Rihanna's Fenty Beauty. For instance, Fenty Beauty used simple white texts and frosty bottle designs. Rare Beauty also had these aesthetic choices. One explanation is that both beauty lines have the same agency.
Other moments with Selena Gomez and Gracie Teefey
There have been other wholesome moments involving Gomez and her half-sister Teefey. They appeared on the red carpet for the premiere of Frozen 2, and they wore matching outfits. The sisters adorned white dresses that had big sleeves. Feathery cloaks and blue flowers completed the look. 
Gomez shared the pictures of her and Teefey at the premiere on Instagram. On social media, the star makes it known that she likes to inspire confidence in her sibling. She wants Teefey to be aware that she is "strong, bold and beautiful." 
Fans can even find the pair on TikTok. According to Entertainment Tonight, they made a video of them using audio from Full House. Later on, Gomez and Teefey tried to make a funny video. Teefey "trolled" Gomez by saying that the singer was embarrassing her. 
People can easily see the good-natured sibling dynamic between them. They might see Gomez talk more about her sister on social media in the future.