Selena Gomez's 'Wizards of Waverly Place' Co-Star Jennifer Stone is Now an ER Nurse on the Frontlines
From 2007 until 2012, millions of kids, teens, and tweens tuned in every week to see Jennifer Stone portray the lovable character, Harper Finkle, on the hit Disney Channel series, Wizards of Waverly Place. This is the show where Stone's former co-star, Selena Gomez, gained her worldwide recognition and eventually went on to star in several films and became an award-winning pop star.
While Gomez continued her career in show business after leaving the show, her on-screen BFF went on to pursue a career in healthcare. And now, Jennifer Stone is working on the front lines and saving lives during the coronavirus (COVID-19) pandemic.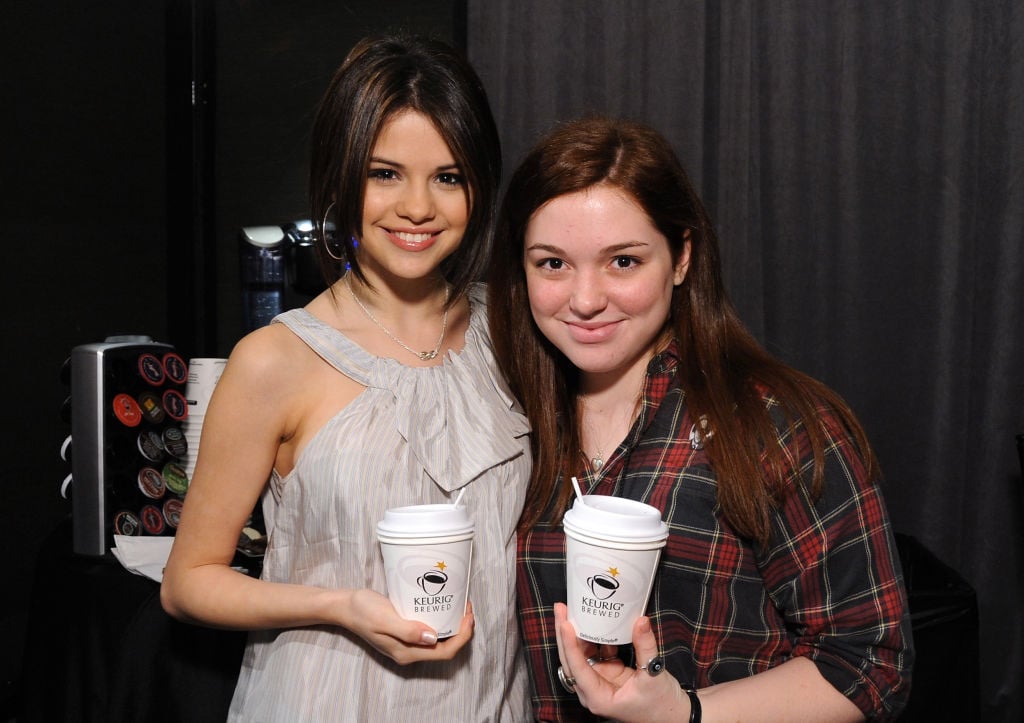 Jennifer Stone's acting career
Stone landed her first role in the movie Second Hand Lions in 2003. She then went on to land a few small roles in other TV shows and movies. Then in 2007, she landed a role on Disney Channel's popular series, Wizards of Waverly Place, where she played the best friend of Alex Russo (Selena Gomez). Like many of her co-stars, her time on Wizards of Waverly Place helped to skyrocket her career to unimaginable heights.
While she and Gomez worked together, she also worked on several other movies and TV shows, including Dadnapped, Harriet the Spy: Blog World, and Mean Girls 2.
Although it has been about eight years since Stone has worked with Gomez and the rest of the cast from Wizards of Waverly Place, they all still stay in touch and try to get together whenever their schedules allow.
A health scare led to Jennifer Stone's career change
After her time with Disney Channel, Stone went on to continue to expand on her already impressive career. However, at the age of 20, Stone's acting career took the back seat when she was diagnosed with type 1 diabetes. When she first got diagnosed, she was not happy with the medical advice that she was given, so she took it upon herself to learn more about the disease and how to better take care of herself.
Soon, she realized that she had a passion for healthcare and was also determined to ensure that no one had to face the same experiences that she did with her medical team, so she enrolled in nursing school and then went on to volunteer and complete an internship with Providence Saint Joseph Medical Center in Burbank, California.
She continued to juggle her acting career with her career in the medical field. While she was finishing up her internship, she was also filming the movie Santa Girl.
She recently told Deadline that her career in acting has helped her to be a better nurse. "For so long, I've developed characters and just explored human nature and what makes people, people. I think it strengthens your sense of empathy and it strengthens your area of questioning why people do what they do. It also leads me to an understanding that people are very much the same. Regardless of your background, circumstances, choices, we're all very much the same — and acting gives you that gift."
Jennifer Stone's journey to the frontlines
After years of hard work, Stone finally finished her program and just in time to help out during the novel coronavirus crisis. She is now a resident RN at Providence Saint Joseph Medical Center and works in the ER to help the many patients who are flooding the department with coronavirus symptoms.
Although Stone has been working for years to finally get her job in the ER, she's only recently started talking about it publicly. She told Teen Vogue that she is so happy to be able to help work with other talented nurses and help out during this difficult time.
"It has been a big milestone for me to get this particular job in the ER at Providence just because that was where I started my nursing journey as a volunteer," Stone said. "Plus, I'm so honored to be learning and working with these nurses, and helping in any way that I can, especially during this time. That's why I posted about it. I never thought that it would garner this reaction. I kind of woke up the next day and thought my Instagram was broken."