Selena Quintanilla's Husband Chris Perez Credits Her Brother for Keeping Them Together After Contemplating Divorce
If you're a fan of Selena Quintanilla, chances are you know all about her one-of-a-kind romance with her husband, Chris Perez. The pair were married for nearly three years and were considered the ideal celebrity couple before the singer's tragic death in 1995.
But despite being a picture-perfect duo, Quintanilla and Perez experienced issues within their marriage and even contemplated divorce. However, with the help of the singer's brother A.B., the couple was able to work through their problems and get their relationship back on track.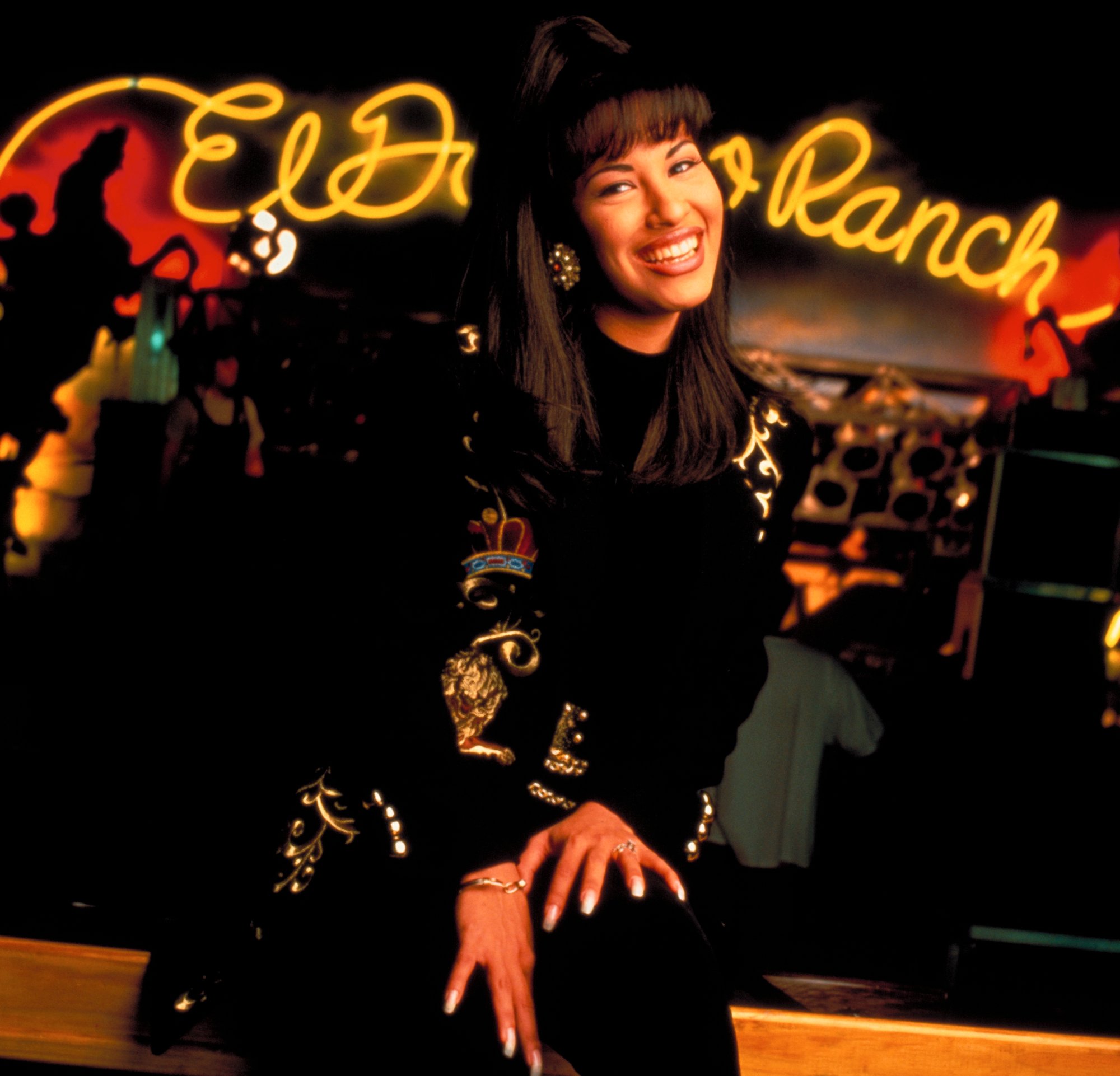 Selena Quintanilla and Chris Perez were a picture-perfect couple
Quintanilla and Perez's love story began in 1989 after the guitarist joined the singer's band Selena y Los Dinos.
According to Perez, he was enamored by Quintanilla the second he laid his eyes on her. "Beautiful and talented," he told Entertainment Tonight in 2017. "I'm a shy person by nature, and there was just something about her that she was able to pull me out."
At first, the two did their best to maintain a professional relationship. But it wasn't long until they couldn't hide their feelings for each other anymore and officially began dating in secret in 1990.
However, shortly after becoming a couple, the "Como La Flor" singer's father found out about their relationship and forbid them from seeing each other.
But giving up on their love was out of the question for the duo. They continued dating in secret until Abraham fired Perez from the band, reportedly calling him "a cancer" to the family.
Despite her father being against their relationship, Quintanilla was hopelessly in love with Perez and knew Abraham would never accept their romance if they continued dating.
So, on April 2, 1992, the duo eloped. Quintanilla was 20-years-old while Perez was 22.
Selena Quintanilla and Chris Perez's marriage almost came to an end before her murder
Although Quintanilla and Perez appeared to be the picture-perfect couple, the guitarist previously got candid about the ups and downs they experienced during their marriage.
While speaking to CNN in 2012, Perez admitted that working alongside Quintanilla and not having much separation between their personal and professional lives caused issues to arise in their marriage.
He even revealed that he and the Grammy winner contemplated divorce at one point in time.
"I think what it boiled down to is that we were young," he said. "We were married and together 24 hours a day, seven days a week. We had to learn how to handle that and that was both of us. It's not like she brought up the idea and I was fighting it because honestly I was right there with her."
Luckily, the singer's brother helped them stay together
Though they were close to giving up on their marriage, Perez told the outlet that he and Quintanilla eventually reconciled thanks to her brother, A.B.
"It was Selena's brother who actually opened her eyes," he explained. "He said to her, 'You know Chris is going to move on. How are you going to feel if you see him with another woman?' And that's when she was like, 'Oh no, that ain't going to happen!' Shortly after that we patched things up"
With their marriage back on track, Perez and Quintanilla "started talking about a family."
However, that next milestone never came to be.
On March 31, 1995, Quintanilla was murdered by her fan club's former president, Yolanda Saldívar, just days before she and Perez were to celebrate their third wedding anniversary.
Her death sent shockwaves throughout the world and left her family, especially Perez, numb with grief for years.
Though he went on to remarry and have two children of his own, Perez has continued to hold a special place in his heart for Quintanilla, who will forever be his first love.