'Selling Sunset': Amanza Smith Says 'We Were All in Tears' Over Chrishell Stause and Justin Hartley's Breakup
Many people are curious to find out what went down between Justin Hartley and Chrishell Stause since he filed for divorce. They will find out more about it since Stause's reaction was filmed for Selling Sunset. Amanza Smith gave an update on her friend and everyone's reaction to the news.
Justin Hartley filed for divorce from Chrishell Stause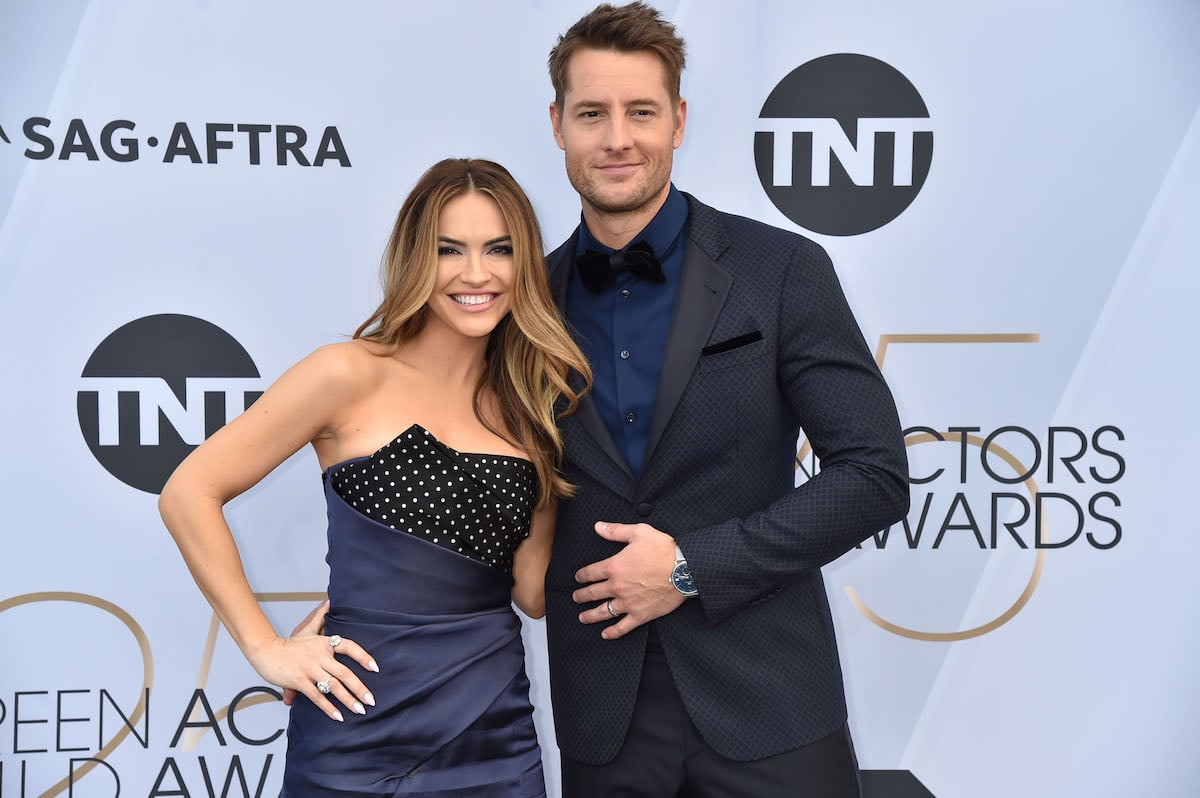 Hartley filed for divorce on November 22, 2019. Stause later filed for a dissolution of marriage and cited irreconcilable differences.
Sources close to Stause claimed she didn't agree with Hartley's claim that they separated on July 8, 2019. According to TMZ, she claims they were together up until the day he filed for divorce.
The actors reportedly were having problems, but Stause reportedly claims they never officially ended their relationship.
'Selling Sunset' will show Stause reacting to the breakup
A clip from the show has been released from the upcoming episodes. We see Stause dealing with Hartley's filing.
"I'm just kind of in shock with it all," she says. Someone then asks her if he blindsided her and she nods crying. We also see Stause packing a suitcase.
The reality star talked to ET Canada about the situation being covered on the show. "This is still new for me trying to address such an uncomfortable thing but unfortunately yes, the cameras were there," she said. "I still had a month left of shooting when my personal life kind of exploded. So it's not a comfortable thing to live in front of everyone."
Amanza Smith says they were all in tears
Fans are still waiting to see how Stause's breakup will play out in the new episodes of Selling Sunset. Smith gave an update on her friend with Us Weekly.
"She's doing awesome," she said. "She seems happy. She's so positive. She sees it for what it is, even though she was blindsided and heartbroken and all that. She was like, 'If somebody basically could do that to me, then that's not the one who she wants to be with.'"
Smith also revealed how she was by her side when Stause made a big step. "I was with her in her new place for the first day. It took a giant bottle of wine and lots of tissues and [I] was like, 'I don't know, but I'm here,'" she said.
The real estate agent said they would all talk positively about Stause and the This Is Us actor as a couple so their split is shocking. "And that's what we thought they were like, 'Oh my God, they're so cute,'" she said. "They're just like, 'She dotes over him. They're just perfect, blah, blah, blah.' We were all just as shocked. When we found out we were all in tears."
Selling Sunset returns with new episodes on Aug. 7 on Netflix.