'Selling Sunset' Brokers Shaded by Fredrik Eklund From 'Million Dollar Listing New York'
Million Dollar Listing brokers shaded Selling Sunset once again. This time Fredrik Eklund from Million Dollar Listing New York complimented Jason and Brett Oppenheim while doubting if the brother's team were real brokers. Brokers from Million Dollar Listing Los Angeles got pretty shady about the series last year, as the brokers all compete in the same area for the same clientele.
Fredrik Eklund from 'Million Dollar Listing' complimented the Oppenheim brothers and shaded their brokers
Andy Cohen from Watch What Happens Live asked the New York brokers about Selling Sunset during the After Show. "I saw it," Steve Gold replied. "It's entertaining." The rest of the brokers remained silent until Eklund remarked about the brokers on the show.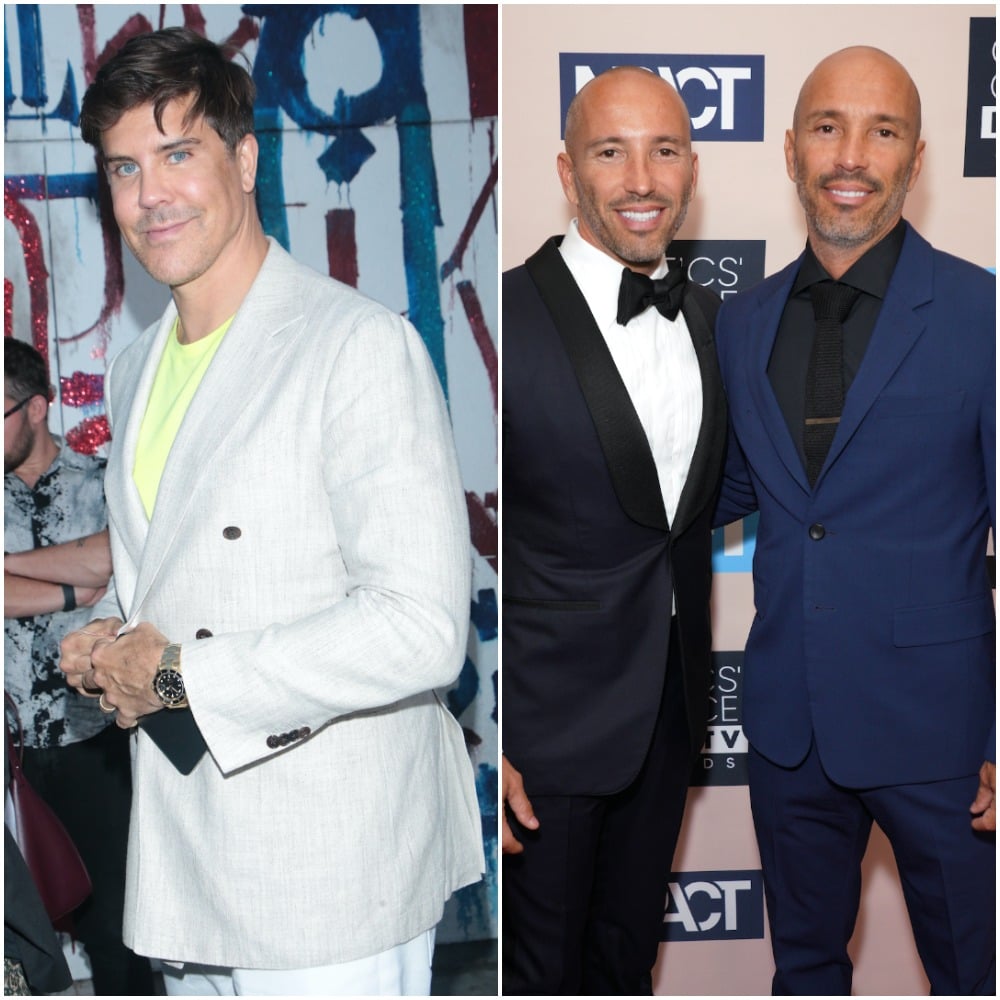 "The brothers are actually really good brokers," Eklund said referring to the Oppenheim brothers. "The girls … I'm not sure … if they're brokers. But the guys they're really good. They're talented." Cohen and the audience can be heard nervously laughing in the background. Last April, Eklund shared a photo on Instagram having dinner with Tracy Tutor and the Oppenheim brothers. He captioned the image, "Selling Sunset Season 4?" 
'Million Dollar Listing Los Angeles' brokers snarked about 'Selling Sunset'
Tutor and the other Million Dollar Listing Los Angeles brokers made some sarcastic remarks about Selling Sunset, also on the WWHL After Show. "I'll say this, I have mad respect for women in real estate in Los Angeles," Tutor said. "I just think that the show is not really about selling real estate. I think it's about dating bachelors in the Hollywood Hills and it should really be a Bravo show."
RELATED: Selling Sunset' Season 4: Amanza Smith Addresses Renewal Rumors, Explains Why Some Fans Think Show Is Fake
"That being said, if you wanna sell real estate, come on over to our show and figure out how that works," she continued. Adding, "I will say that I've not met them yet at a listing that I've ever been to," she said. "Or an open house or anything of that manner. To me, it's like a totally different animal. And I will get crushed for this, so I have to walk a very fine line." 
Like Eklund, Tutor had nothing but love for the Oppenheim brothers. "I will say this, the boys [the Oppenheim brothers] are great," she said. "They're super successful. And rightfully so. The women on the show are beautiful, engaging in their show. And I wish them the best of success."
'Selling Sunset' broker Amanza Smith reveals why people think the show is fake
Selling Sunset broker Amanza Smith told Showbiz Cheat Sheet why she thinks some people don't believe the brokers on the show are real. She also commented directly on the Million Dollar Listing shade from Tutor. "First of all, you don't see everybody," she said at the broker's open houses. "There are so many real estate agents in the city," she added. "You're not gonna see everybody. And a lot of those [agents] don't even go into the office." 
RELATED: 'Selling Sunset': Chrishell Stause Teases 'Messy' Season 4 Drama With Christine Quinn
But then she shared her theory as to why people think the show is fake. "People ask me if they only pick the pretty people to work there," Smith said. "I've seen a million real estate agents in this city and 90% of them are beautiful. And this is my theory, it's because people like myself, Mary [Fitzgerald], Christine [Quinn], Heather [Rae Young] … we're all ex-models or trying to be actresses."
Selling Sunset's Amanza Smith said there are a lot of pretty people in L.A.
"You get to a point in your career, whether you were successful or not successful in that industry that you kind of age out," she continued. "If you're not Gigi Hadid, you've got to figure it out. So real estate is something that people can go into. And if you work really hard, you'll make just as much, if not more money than you did doing that."
RELATED: 'Selling Sunset': Mary Fitzgerald Explains Why Fans Think Brett Oppenheim Left The Oppenheim Group (Exclusive)
"People come to L.A., pretty people come to L.A., they come to be famous, they come to be on television, they come to be models, actresses, actors, whatever," she added. "So there's a lot of pretty people in L.A. and then a lot of them don't make it as big as they thought they would when they packed up their two-seater and hightailed it from Michigan to LA," she said. "Then you go into something else, like real estate. Something you can get your license quick and you can make a lot of money. So that's why it's not just our office is pretty. A lot of agents are pretty."