'Selling Sunset' Cast Member Mary Fitzgerald Opens Up About Being a Teen Mom
Some people seem to have it all together; flawless beauty, a successful career, a wonderful marriage, and considerable wealth. It's easy to think that someone who outwardly has it all together must have always led a privileged life. Mary Fitzgerald is proof that success often requires overcoming obstacles, learning difficult lessons, and focusing on long-term goals. The Selling Sunset star has worked very hard to achieve success.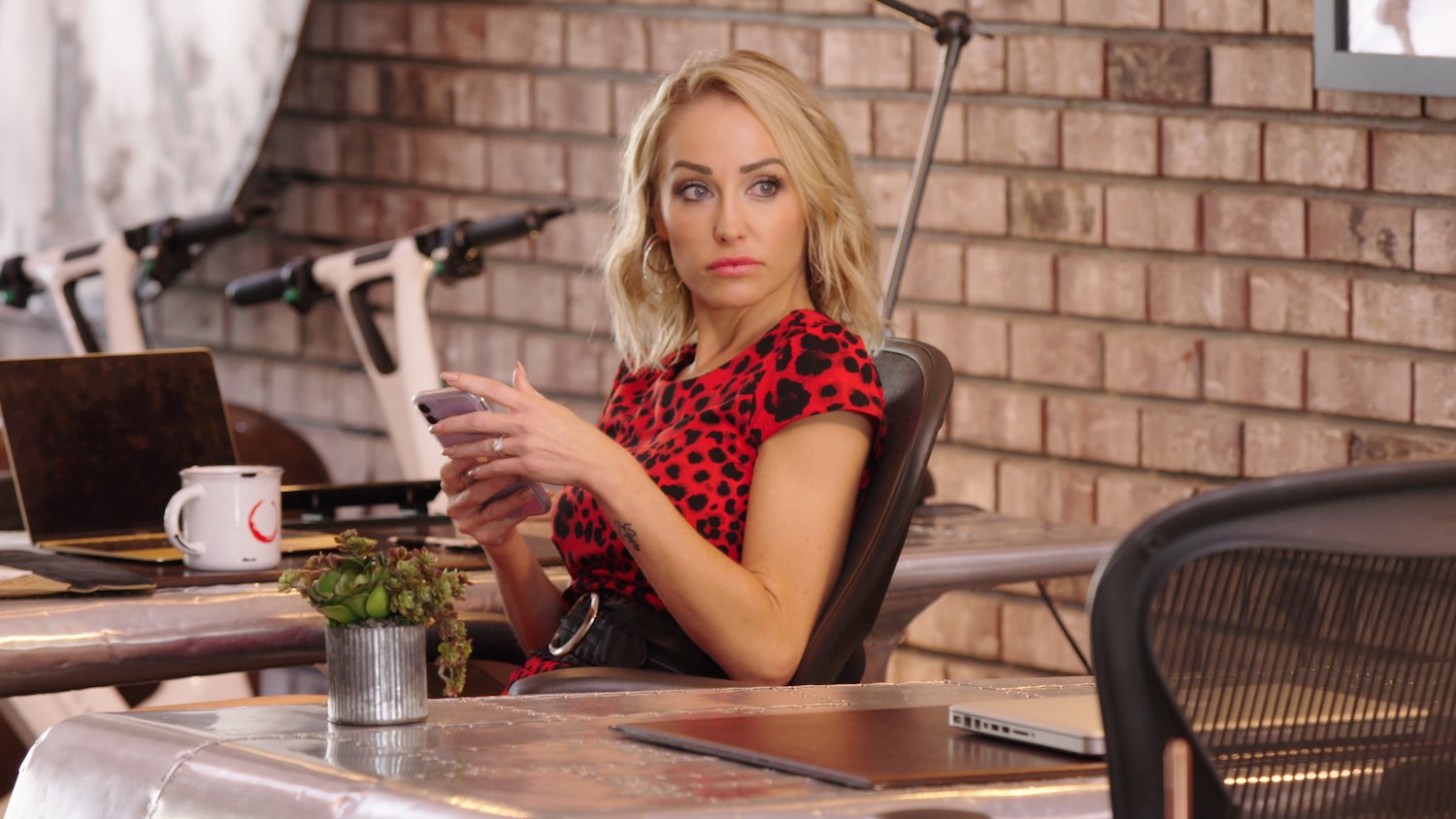 Who is Mary Fitzgerald?
Fitzgerald is a cast member for the reality-based Netflix original series, Selling Sunset. She earned her real estate license in 2008. Fitzgerald's success as a real estate agent earned her a position at the Oppenheim Group in 2015. Fitzgerald is currently an agent for the Oppenheim Group real estate company which specializes in high end, luxury real estate.
The Oppenheim Group is the focus of the popular Netflix series, Selling Sunset. Although the reality show is technically about the high-end luxury real estate business, the series focuses heavily on the dating and personal lives of the team members. Selling Sunset is one of the most popular series on Netflix, and the show quickly launched Fitzgerald into the spotlight.
Why is Mary Fitzgerald famous?
The glitzy real-estate reality show is popular amongst Netflix binge-watchers and has even garnered the attention of Chrissy Teigen. Fitzgerald and her husband Romain Bonnet are both cast members of the show. The couple even filmed their lavish French-themed wedding ceremony as part of the ending for season two of Selling Sunset.
In turns out that the wedding was fake, sort-of. Fitzgerald and Bonnet legally entered a civil union shortly before filming Selling Sunset. However, the couple kept the marriage on the down-low and didn't consider their marriage official until they exchanged nuptials at their formal wedding ceremony.  Fitzgerald's engagement, wedding, and quarrels with fellow cast members keep fans entertained and intrigued.
Mary Fitzgerald was a teen mom
Although she never appeared on the MTV show, Teen Mom, Fitzgerald knows all too well how challenging it can be to be a young mom. Fitzgerald became a mom when she was just 16 years old. The reality star has one child, a son named Austin. She prefers to keep her son out of the spotlight to protects his privacy; however, he did make an appearance on Selling Sunset when he walked his mom down the aisle.
According to Hello! Magazine, Fitzgerald reminisced on her experience of being a teen mom, "It absolutely shaped my life, I had to fight from a young age to survive and succeed. I think it taught me to be more compassionate to others for sure." 
The now 39-year-old mom found her path to fortune through selling real-estate. Fitzgerald acknowledged that being a teen mom taught her to keep her goals in mind and work hard to achieve success. It also led her to be more considerate of others. The lessons she learned as a teen mom may be why she is well known for her impressive work-ethic and her knack for upselling.
Not only did Fitzgerald handle the challenges of being a teen mom, but she also faced other personal problems along the way. Her marriage with Bonnet is her third marriage. She revealed that her first husband passed away, and her second marriage wasn't compatible. It can be hard to focus on establishing a career while juggling the challenges of being a young mom and a widow. Fitzgerald didn't let it get her down, and she admits her experience as a teen mom definitely sculpted her life.
All three seasons of Selling Sunset are currently available on Netflix.