'Selling Sunset': Chrishell Stause Explains Why Potential Suitors Should Stop Sliding Into Her DMs
In 2020, fans of Selling Sunset watched as Chrishell Stause's marriage to Justin Hartley broke down on the reality series. Hartley reportedly blind-sided Stause with divorce papers and quickly started a relationship with his former co-star Sofia Pernas.
Stause is now back on the dating scene, and there seem to be many guys interested in her. However, Stause recently explained why potential suitors should not slide into her DMs to get her attention.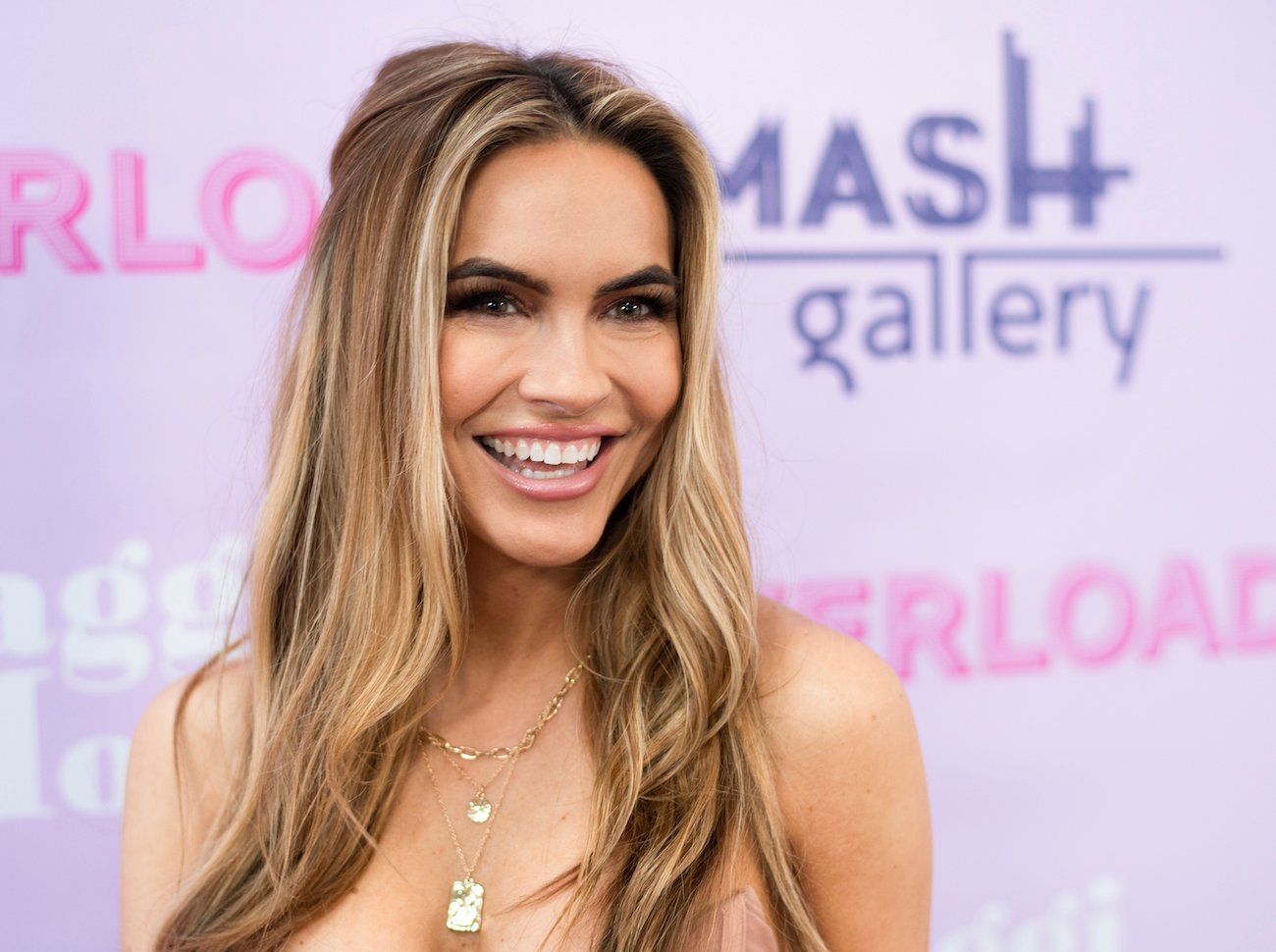 Chrishell Stause revealed men have been sending her DMs
Last year, Stause shared with Entertainment Tonight that some men started messaging her on social media after her divorce.
"I have to say I have had a few [DMs], yes," she said. "Yeah it's been — I don't know how to answer that, I feel so weird. But yes, that has been a nice surprise. There's a few [people you might now], but I'm not going to tell you who."
During an interview with Nick Viall on The Viall Files podcast, Stause also revealed her least favorite pickup lines she received on social media.
"It's someone that everyone would know [who said,] 'So are sunsets really for sale?'" Stause said. "It was a very awkward, awkward interaction."
Chrishell Stause explains why potential suitors should stop sliding into her DMs
Although Stause seemed interested in getting to know people through DMs last year, the real estate agent is sharing that she won't be answering messages from potential suitors on social media anymore.
"Even those [accounts with] blue checks, I didn't even answer them," she said on the Not Skinny But Not Fat podcast. "I took the compliment… I was a little flattered, but I'm very awkward with that kind of stuff. It makes me feel like an awkward teen all over again. Like, what do you say?"
Stause also touched on dating apps and whether she would sign up for one.
"I was like, 'OK, I'm going to maybe try and go online and do that route,'" Stause said. "I'm just kind of trying to stay open to whatever, but I am so busy. I'm excited; I'm traveling, like, three weeks this summer."
Chrishell Stause is reportedly not prioritizing dating
Stause is clear that she is open to meeting new people. However, a source told Us Weekly in March that Stause is focusing on work and taking her time in the dating scene, especially after her recent breakups.
"She's looking forward to returning to TV and focusing on her upcoming projects," the insider said. "She finds her work to be a healthy distraction."
The source added, "She went through so much heartbreak this past year that she really is taking a break from dating. She's someone who does love being in a relationship, but now she's completely going to take time for herself and focus on what's to come."
Additionally, Stause is allegedly "surrounding herself with friends and people who bring positive energy into her life."