'Selling Sunset': Chrishell Stause Says Dating Jason Oppenheim Doesn't 'Benefit' Her at Work
The realtors of Selling Sunset have to sell houses to make money. Sometimes they get competitive. Chrishell Stause addressed her relationship with Jason Oppenheim and the thought of whether she'll get better listings now they're a couple. 
Chrishell Stause and Jason Oppenheim worked together before dating
RELATED: 'Selling Sunset': Which Star Earns the Most Money From Instagram Posts?
Stause and Oppenheim met when she started to work for The Oppenheim Group in 2018. She's now single after her ex-husband ​​Justin Hartley left her. 
Stause and Oppenheim revealed in the summer of 2021 that they were dating. Oppenheim is an owner of The Oppenheim Group, while Stause is a realtor there. In the past, the realtors have been jealous when it comes to listings.
Now that Stause is dating Oppenheim, will she get better listings? She addressed this theory in a new interview.
Chrishell Stause says dating Jason Oppenheim doesn't 'benefit' her at work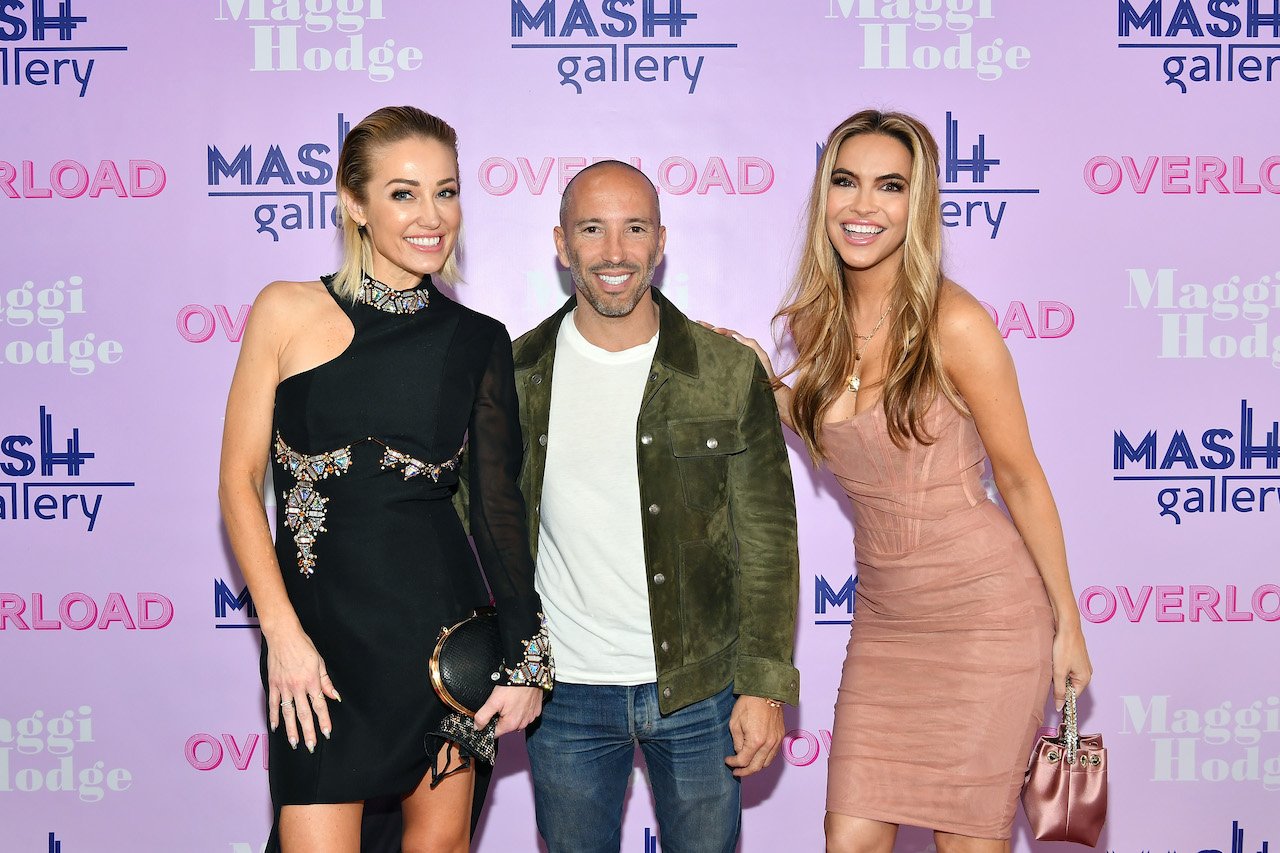 RELATED: 'Selling Sunset': What Is French Montana's Net Worth and How Much Did He Sell His Home For?
Some fans are wondering how the new relationship will affect their work. But Stause claims she did think about how things could change with their relationship.
"Of course I thought about that, but at the end of the day, I am in the office and I know the dynamic of the group that comes into work," she told Vulture. "We're there working together whether the cameras are there or not. For the most part, it's a really supportive group, but also, we're so busy."
The reality star claims she isn't making a bigger paycheck because she's dating Oppenheim. She claims she has to share her workload with other realtors. 
"If you are a real-estate agent on a TV show, you get more listings than you can actually do in a day," she continued. "I have to give away listings and referrals constantly. If he was like, 'Please take this listing,' I would say, 'I can't.' Maybe in a different time that would have had some benefit, but now it really doesn't and the people who work there know that."
This isn't the first time the sharing of listings has been discussed. But it involved a different realtor. 
Jason was accused of favoring Mary Fitzgerald before
RELATED: 'Selling Sunset': Jason Oppenheim Says Dating Chrishell Stause Is an 'Interesting Process'
The other realtors accused Jason of favoring Mary Fitzgerald in the past. She has denied this.
"I just keep laughing about it because it's so stupid. It doesn't happen. He doesn't just give his listings away," Fitzgerald told Insider. "It's been a very long time since he's given me a listing," she later said. "They say he gives all of them to me so I'm like, 'Name one.' I haven't heard one yet."
Fans will have to wait to see if anyone accuses Stause of receiving favoritism. Season 5 of Selling Sunset will be on Netflix in 2022.