'Selling Sunset': Chrishell Stause Reveals She Has Met Christine Quinn's Baby
Selling Sunset stars Chrishell Stause and Christine Quinn are at odds with each other. The two ladies have fought on the show, and their friendship has not recovered in real life.
Despite the tension between them, Stause is still showing support for Quinn, who is going through a new chapter in life.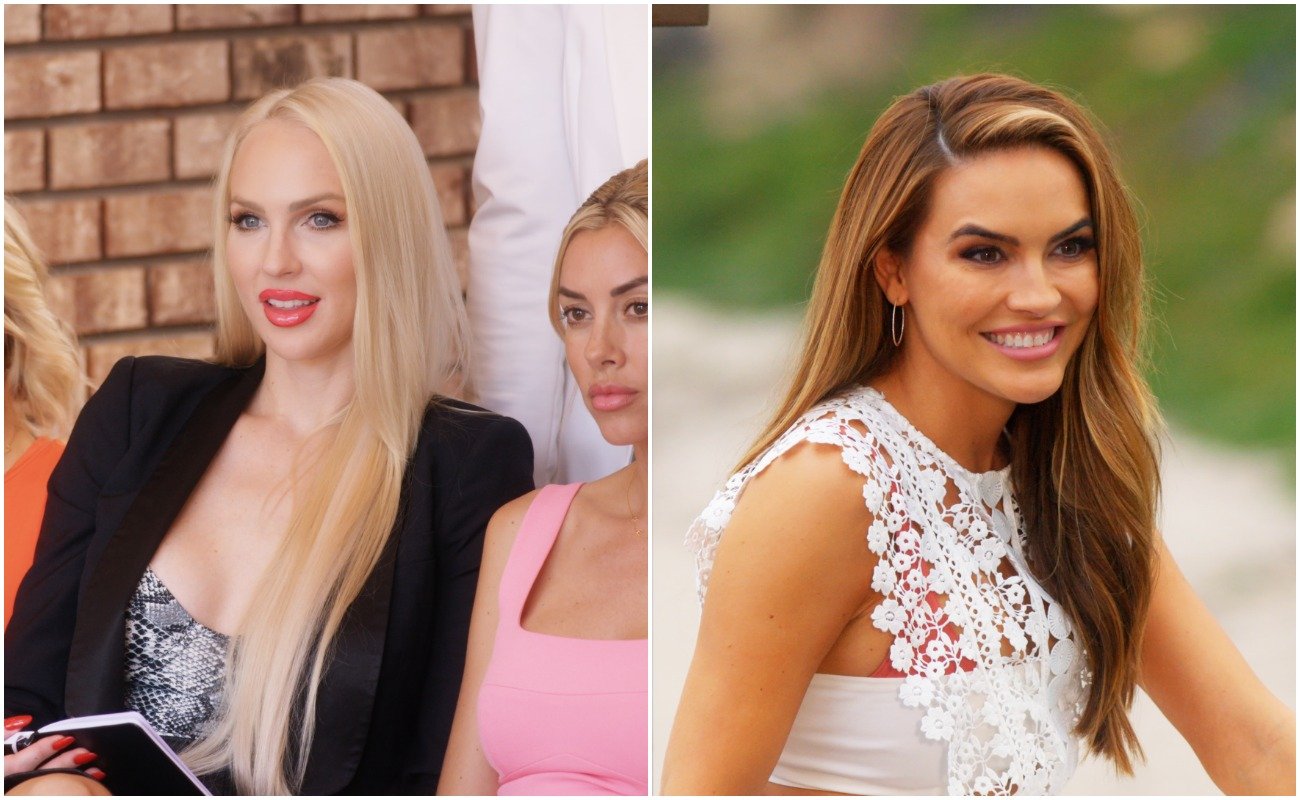 Why are Chrishell Stause and Christine Quinn feuding?
Stause and Quinn used to be friends. As Quinn once revealed on an episode of Brandi Glanville's podcast, Unfiltered, the producers wanted to pit them against each other. Quinn said she "never wanted to fight" with Stause, but their relationship eventually soured anyway because of the show.
On Selling Sunset, Stause and Quinn competed with each other for a listing. They also found themselves on different sides when Stause clashed with Davina Potratz. Quinn has even called Stause "two faced."
Stause and Quinn took their feud to social media as well. They have talked negatively about each other on Twitter.
Chrishell Stause has met Christine Quinn's baby
RELATED: 'Selling Sunset': Christine Quinn Shares Whether She Regrets Making Those Comments About Chrishell Stause's Divorce
Stause and Quinn still haven't made up, but Stause did show support for Quinn when the latter recently became a mom.
"She did bring her baby into the office," Stause told Us Weekly. "And so it was really great to get to meet him. … He was so cute."
Additionally, Stause recently shut down fans who accused her of not sending a gift to Quinn. She shared that she did give Quinn a gift basket.
"[There was] a bunch of stuff," Stause said. "The onesies and the bottles. I wasn't reinventing the wheel or anything, but it was [sent]. There's drama with the show, but sometimes people try and create drama where there isn't any, and we have enough as it is. So, I just try to at least squash it when that wasn't a thing."
Stause also revealed she wants to be cordial with Quinn as coworkers. "I don't think it's a secret, you know, we're not friends. But I think the goal is to be able to be coworkers. Of course there's, like, the little dramas that happen, [but] we're all incredibly lucky to be given this opportunity. So, I think that's the goal."
When will 'Selling Sunset' return to Netflix?
RELATED: 'Selling Sunset': Chrishell Stause Believes the Show Is Successful Because of 1 Thing
Selling Sunset stopped filming because of the coronavirus (COVID-19) pandemic, but things have picked back up again. Netflix even renewed the show for a fourth and fifth season.
According to Stause, fans can expect to watch the reality series again this fall. She also shared with Showbiz Cheat sheet that fans will find the wait worth it, saying, "This season is going to be better than any season!"
The show will also introduce two new faces to the brokerage: Emma Hernan and Vanessa Villela. She shares that there could be some drama because of it.
"They are in different stages in their real estate [careers] and obviously, it definitely stirs the pot a little bit. But I will say they're really lovely," she told Us Weekly.