'Selling Sunset': Chrishell Stause Sets the Record Straight About the Origin of Her Name
Chrishell Stause revealed the meaning behind her name in the first season of ​​Selling Sunset. However, that episode led to a rumor about her birth, and she is setting the record straight. 
Chrishell Stause changed her name after her divorce
RELATED: 'Selling Sunset': Chrishell Stause Addresses a Rumor Christine Quinn Started About Her Relationship With Jason Oppenheim
Stause explained her unique name in the first season of the reality show. A man who worked at a gas station helped her mom while she was in labor. The name was a mix of that gas station and his name. 
Stause and her ex-husband Justin Hartley got divorced in 2021. She changed her last name back to her maiden name. The actor went from "Terrina Chrishell Hartley" to "Terrina Chrishell Stause."
Stause has been going by "Chrishell" as her stage name. She has acted in soap operas including Days of Our Lives, The Young and the Restless, All My Children, and more. Many people have assumed Stause's explanation means she was born in a gas station.
Chrishell Stause sets the record straight about her unique name
RELATED: 'Selling Sunset': Chrishell Stause Says Dating Jason Oppenheim Doesn't 'Benefit' Her at Work
The rumor that Stause's first name came from her being born at a Shell gas station hasn't gone away. But she revealed in an interview with Vulture that people are getting the story wrong. 
"It's so funny," she said. "I was not born in a Shell station. I hate to disappoint people that think I was." But the true story isn't too far from the rumor.
"My mom was getting car work done, and an attendant at the station was helping her and keeping her calm," she continued. "Obviously she couldn't drive to the hospital then, so the ambulance came. I made it to the hospital, but she wanted to name me after him. He worked at the Shell station, so she just thought 'Chris, shell' — let's stick them together. And you know, Chrishell was born, quite literally."
She bought her first home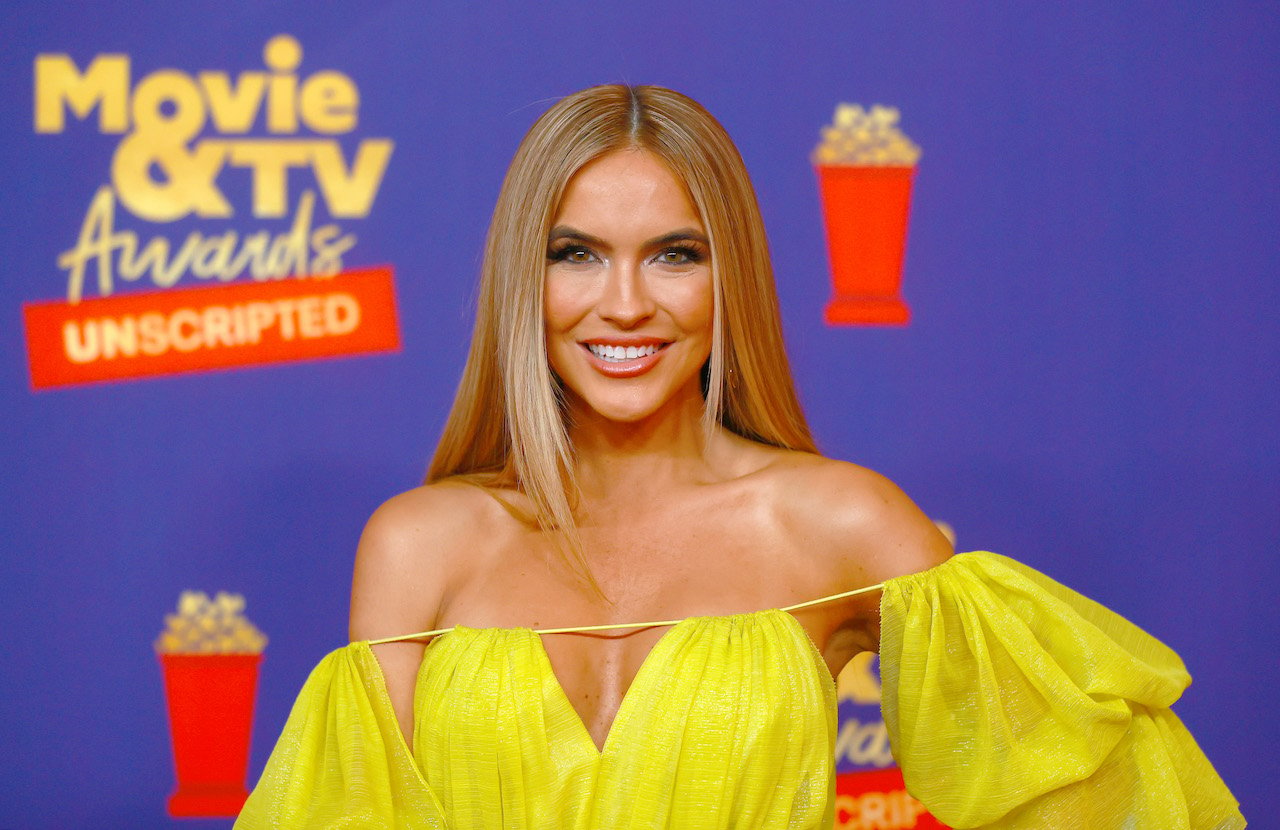 RELATED: Chrishell Stause 'Enjoyed' Dating Jason Oppenheim Secretly and Felt It Was 'Unfair'
Stause's name isn't the only thing that changed after her divorce. She bought her first home.
She bought a four-bedroom and four-and-a-half-bath home in the Hollywood Hills for $3.3 million, according to the New York Post. Season 4 of Selling Sunset showed Stause buying it and talking a little bit about her past.
"This is the first time that I have ever been in a position to be able to buy my own home," she said in her interview. "Growing up homeless, many times, it's always ingrained in me this fear that maybe I won't have a roof over my head or maybe things will be taken away from me. So to do it all on my own, I can't even possibly tell you how amazing that feels."
Season 5 will hopefully show more of Stause's new home. The new season will be released in 2022.