'Selling Sunset': Chrishell Stause's 'This Is Us' Ex Justin Hartley Shows off His New Girlfriend
When Chrishell Stause joined Selling Sunset, she told fans that she was married to This Is Us star, Justin Hartley. Now, season 3 of the show has taken a very different turn as Stause has had to share details of her divorce from Hartley. And just as fans were starting to see her side of the story on Selling Sunset, Hartley went public with a new woman.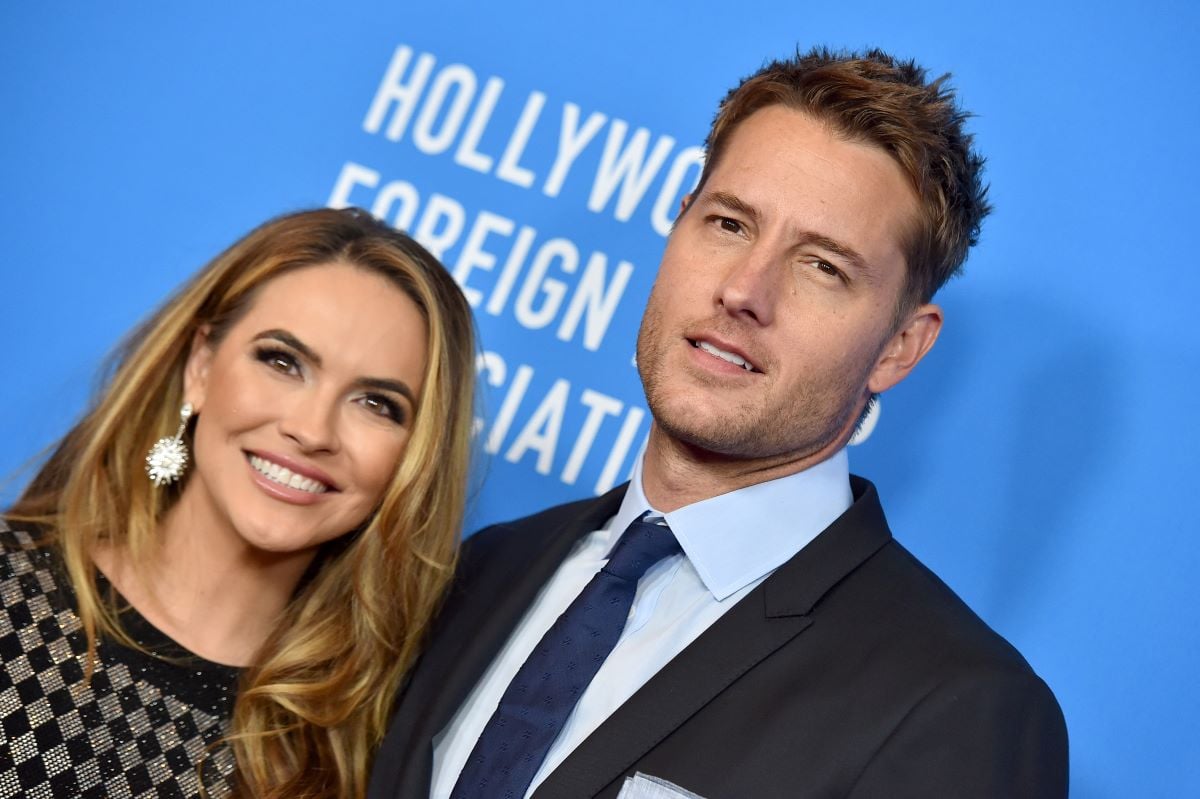 Chrishell Stause and Justin's breakup
Hartley filed for divorce on November 22, 2019. By the time season 2 of Selling Sunset premiered, the two were already done. Stause knew that eventually she would have to explain the breakup, but it wasn't something she wanted to do.
"It's obviously not something that I am looking forward to but it does follow our real life," Stause told Entertainment Tonight. "Where the show picks up, that was my life and unfortunately you are going to follow the journey of that — the good and the bad."
In season 3, viewers found out that Hartley ended his relationship with Stause via text message.
"He texted me that we were filed," she told her costar Mary Fitzgerald. "Forty-five minutes later, the world knew."
RELATED: What is 'Selling Sunset' Star Christine Quinn's Net Worth?
It took Stause a while to realize that Hartley was being serious.
"I talked to him right after because I thought that must be a joke," she said. "But that was kind of the end of the communication.
"When I found out, I was minutes before leaving the house for work so I immediately just grabbed a few things and I just got out of there as fast as I could," she said on the show. "I don't think I really knew where I was going or what I was going to do, but I just had to leave."
Cast reactions to the split
The women on Selling Sunset spend a lot of time together, so it's only natural that they were there for Stause during the split.
"I was with her in her new place for the first day," her co-star Amanza Smith told Us Weekly. "It took a giant bottle of wine and lots of tissues and [I] was like, 'I don't know, but I'm here."
Apparently, none of the Selling Sunset women saw the breakup coming either.
"And that's what we thought they were like, 'Oh my God, they're so cute,'" Smith said. "They're just like, 'She dotes over him. They're just perfect, blah, blah, blah.' We were all just as shocked. When we found out we were all in tears."
Justin Hartley's new girlfriend
It seems that Hartley has moved on and may now be dating his old Young and the Restless co-star Sofia Pernas. The two were first photographed together in May when Pernas dropped Hartley off to get surgery on his arm. Hartley was seen kissing Pernas in the car.
RELATED: Heather Rae Young From 'Selling Sunset' Said 'Yes' to Tarek El Moussa From 'Flip or Flop'
Now, the two seem to be showing one another off on their Instagrams. Pernas first shared a picture on August 9th with a man's arm on a white countertop holding a cigar with two drinks and a hat in the background. She captioned the photo, "Easy like Sunday morning." Later, Hartley posted a photo wearing the hat that was pictured in Pernas' photo and captioned it "Paisley like Sunday morning."