'Selling Sunset': Chrishell Stause's Season 4 Blind Date Robert Drenk Alleges She Wasn't 'Sincere or Honest' Regarding Jason Oppenheim
Chrishell Stause and Robert Drenk went on a blind date while filming for Selling Sunset Season 4. Now, Drenk is speaking out about the date on Instagram, which Netflix's social media is using to demonstrate "what not to do on a blind date." According to Drenk, Stause was dating Oppenheim at the time they were set up. Find out how Stause reacted to Drenk's accusations.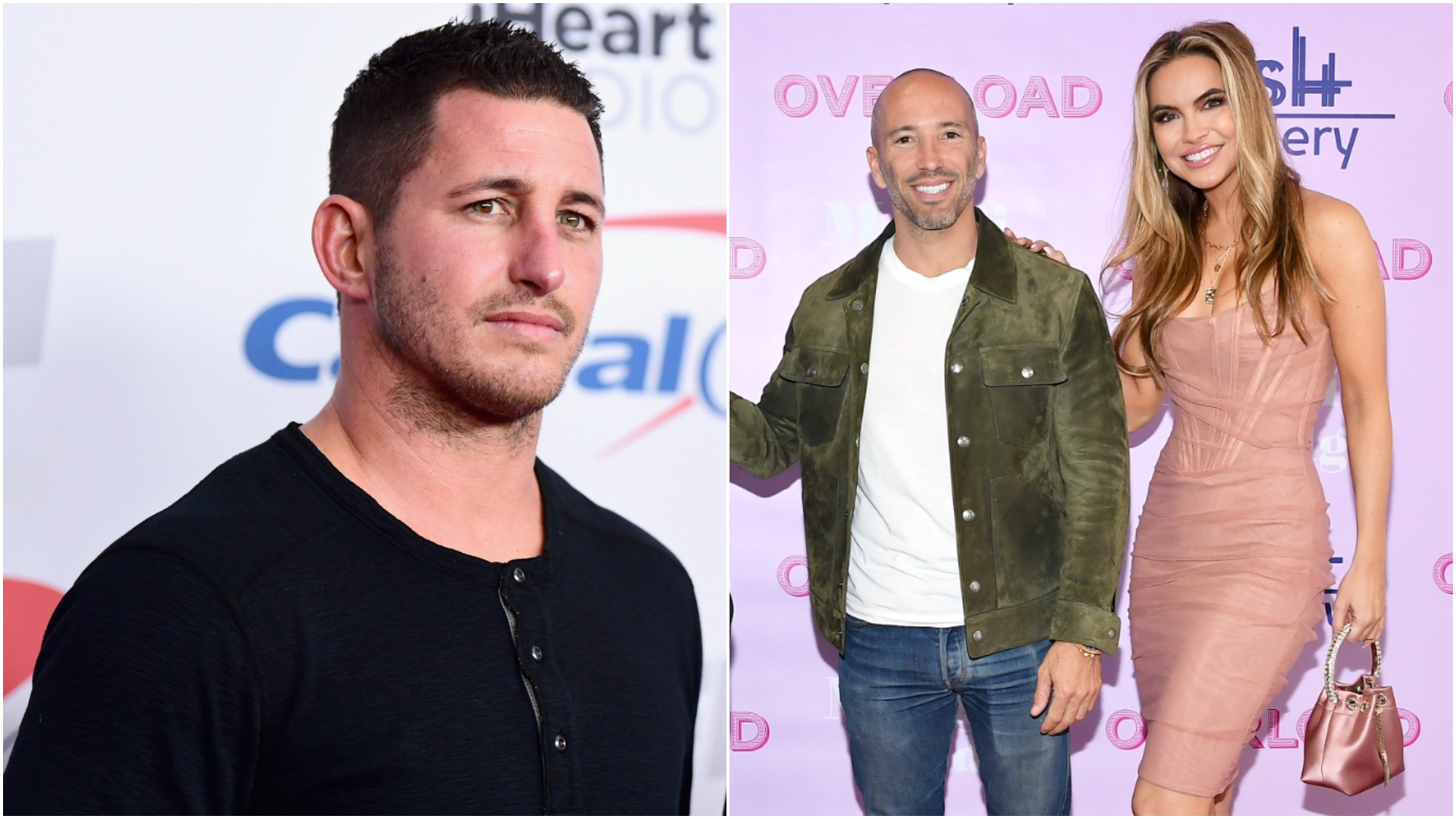 Chrishell Stause went on a blind date in 'Selling Sunset' Season 4
Heather Rae Young and Tarek El Moussa set Stause up with a friend during season 4 of Selling Sunset. Stause met Drenk at Young and El Moussa's "Love Party" aboard a yacht.
Stause and Drenk had a brief conversation, but when a song came on and the women of the Oppenheim Group started dancing, she left Drenk to join them. Wanting more time with Stause, Drenk pulled her from the group and carried her to a seat. "I just figured I'd pull you off and have fun with you," he said. Later in the episode, Stause told cameras she didn't want to see Drenk again.
Chrishell Stause's 'Selling Sunset' date shares 'what really went down'
Now that fans have had time to digest Selling Sunset Season 4, Drenk wants to share his side of the story. "I was set up on a blind date back in June that was filmed for Selling Sunset Season 4," he captioned a post on Instagram. "My friends @therealtarekelmoussa and @heatherraeyoung had spoke with @chrishell.stause and she was interested in going on a date. I guess Selling Sunset film crew overheard and wanted it for the show."
Drenk concluded his caption by encouraging people to see the comments for details. Stause replied to Drenk's post, reiterating how she "didn't vibe" with the Selling Sunset guest star.
"I would have understood if you were nervous and acted differently because of that," Stause replied. "But to be on here and Twitter defending your actions is making it worse. I originally enjoyed meeting you until I started to see things I didn't vibe with. But picking me up & then not getting up to let me out was not great."
Robert Drenk was allegedly 'very rude' to Chrishell Stause
Stause also revealed things the Selling Sunset cameras didn't capture from her blind date. "Cameras didn't see but I'm glad you mentioned … you were also very rude to me when I went to say that it was nice to meet you & say goodbye," the Netflix star wrote. "I was single. You were rude. It wasn't a match. Let's all move on please."
Chrishell Stause's blind date thinks says she's not 'sincere or honest' about her dating timeline with Jason Oppenheim
Drenk didn't stop there. He replied to Stause's comment on Instagram, writing: "You're trying to make it seem like I threw off bad vibes when you just admitted on Twitter that 5 days after filming, while in Vegas you 'hooked up' with Jason so it's obvious my attempt to sweep you off your feet could not be well received."
"I don't think you're sincere or honest and I don't appreciate you trying to make me look like someone I'm not," his comment concluded. On Twitter and Instagram, Stause reiterated she was not with Oppenheim at the time.
RELATED: 'Selling Sunset' Fans Uncover Christine Quinn's Audition Video for This Canceled ABC Series
Drenk continued the conversation regarding Stause and Oppenheim's dating timeline on Twitter, saying: "That's not what the internet is saying… and by much later you mean when we were all in Vegas a week after? Sure looked that way."
Stause appears to shut the conversation down with one final tweet: "Robert, take the L. You never pick up a woman w/o permission & if she wants to leave, refusing to get up to let me out was ridiculous. Jason & I did hook up in Vegas that weekend actually after he had put it out there but I wasn't sure. Thank you for showing me what I did NOT want."
See the blind date for yourself. All 10 episodes of Selling Sunset Season 4 are available on Netflix now.
RELATED: 'Selling Sunset' Season 4: Davina Potratz Speaks to Her Edit, Christine Quinn and Emma Hernan's Shared Ex [Exclusive]