'Selling Sunset': Chrissy Teigen Calls the Show Out for Being Fake
Netflix's reality show Selling Sunset has become a hit. The drama of the cast paired with the high-end real estate shown has been a recipe for success. Selling Sunset follows the real estate agents at the Oppenheim Group as they sell multi-million dollar homes and deal with the stress and drama of working together and juggling their relationships. But now, Chrissy Teigen is calling the show out.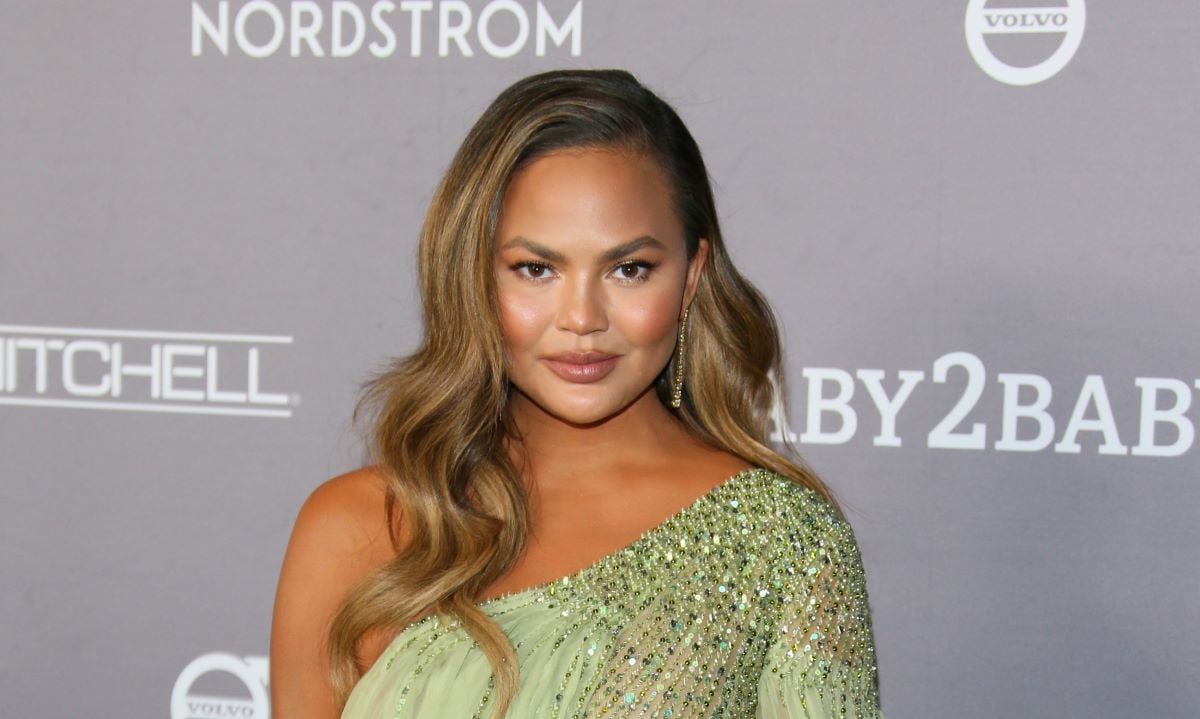 Is 'Selling Sunset' real?
As the third season of Selling Sunset just became available on Netflix, the show has been top of mind for lots of people, including Teigen.
"I just watched all of 'Selling Sunset' after watching everyone talk about it for so long!" she tweeted. "I don't even think anyone on it is as mean or insane as you guys said? Maybe I'm just so used to it because I live here? This is pretty normal lol some are actually really nice."
She went on to address all of the criticism that the cast has gotten for their storylines on the show.
"Maybe I also know everyone on tv plays up a character," she continued. "They're all doing that. You guys are … super mad at people who are in on the joke."
She then questioned the validity of the real estate agents' jobs.
RELATED: What is 'Selling Sunset' Star Christine Quinn's Net Worth?
"I will say, I look at LA real estate a lot and have never seen any of these people lol neither have our agents, who I have obsessively asked," she wrote.
'Selling Sunset' cast responds
Obviously, the Selling Sunset team wasn't going to take Teigen's comments without defending themselves, especially not Jason Oppenheim, the president of The Oppenheim Group.
"Chrissy, thanks for watching our show!" he tweeted. "Regarding your agent's knowledge of members of my team, I respectfully don't know him either although that doesn't mean he isn't successful and didn't just sell you a stunning home in Weho (seriously, I love your new house)."
He then invited Teigen to come and see just how real the show is for herself.
"My team works tirelessly and if their real estate successes don't precede them yet, they will," he wrote. "Remember their names. And feel free to come by the office and say hi."
Agent Mary Fitzgerald also commented, defending the work that she does as an agent.
"I'm in 6 escrows currently and have sold a few dozens of homes in the recent past," she wrote. "I'm sure whoever your agent is, if I haven't had the pleasure of working with them yet, I will soon."
RELATED: Heather Rae Young From 'Selling Sunset' Said 'Yes' to Tarek El Moussa From 'Flip or Flop'
What's going on on 'Selling Sunset'?
Season 3 of Selling Sunset may be even more filled with drama than the previous two. This season documented the divorce of Chrishell Stause and This is Us star Justin Hartley, which made headlines last year.
"I was with her in her new place for the first day," Stause's co-star Amanza Smith told Us Weekly. "It took a giant bottle of wine and lots of tissues and [I] was like, 'I don't know, but I'm here."
The cast was able to pull together and rally around Stause after the divorce.
"And that's what we thought they were like, 'Oh my God, they're so cute,'" Smith said. "They're just like, 'She dotes over him. They're just perfect, blah, blah, blah.' We were all just as shocked. When we found out we were all in tears."