'Selling Sunset': Chrissy Teigen Reacts to Mary's Fake Wedding After Casting Doubt the Show Was Real
Selling Sunset fans are still in shock after the news broke that star Mary Fitzgerald and her husband, Romain Bonnet, actually tied the knot before the series began. Fan reaction has been making its way through social media, with many questioning if the entire show is fake. Even superfan Chrissy Teigen doesn't know what to believe.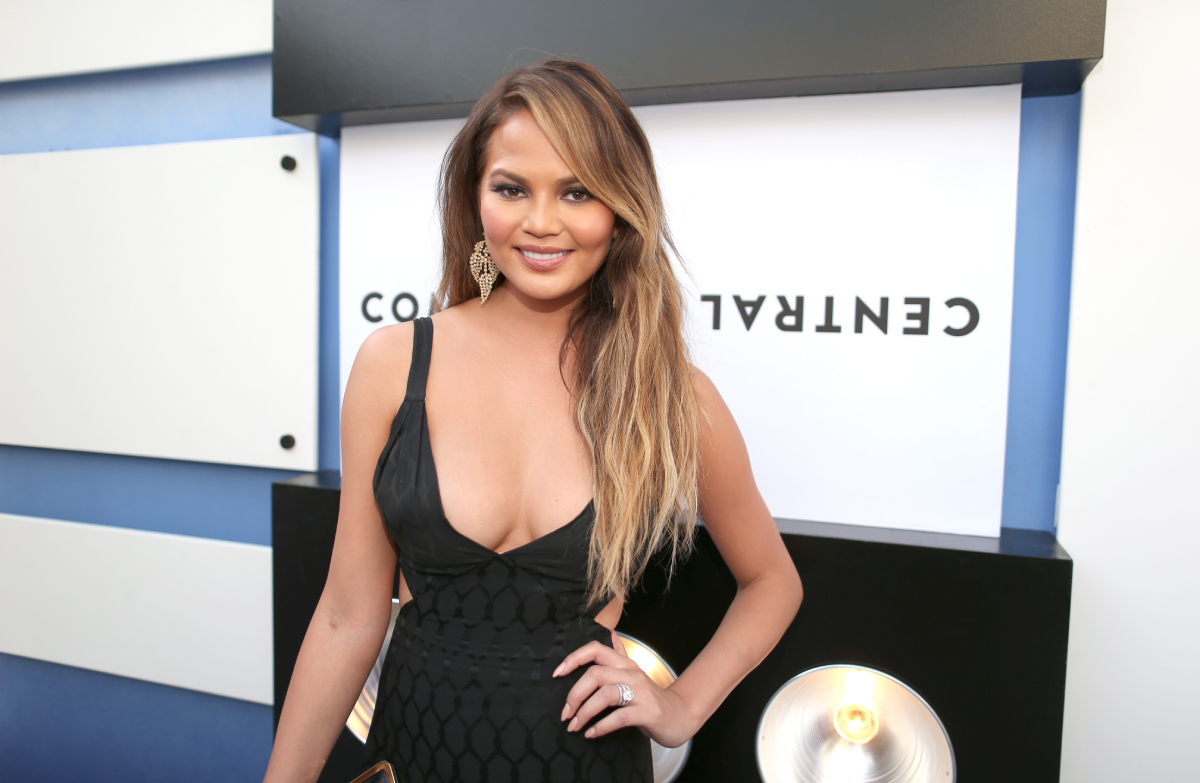 Are the stars of 'Selling Sunset' actually real estate agents?
Before the truth about Mary and Romain's relationship came out, Teigen already had questions about how real Selling Sunset actually was. According to Us Weekly, Teigen tweeted before the wedding date reveal that she had finally watched the Netflix reality series after everyone talked about it for so long.
The Cravings author wrote that she didn't find the cast to be "mean" or "insane" like her followers said. She added that everyone on TV plays up a character, and everyone on Selling Sunset was doing that. Teigen explained that everyone was "super mad at people who are in on the joke."
Teigen did wonder if the cast members were actually real estate agents. She said that she looks at a lot of LA real estate, and she has "never seen any of these people." Teigen also admitted to "obsessively" asking her real estate agents about the Selling Sunset agents, but they haven't seen them either.
'Selling Sunset' stars respond to Chrissy Teigen's accusations
After Teigen's tweets, Selling Sunset stars Heather Rae Young and Maya Vander set the record straight. Heather told Access Hollywood that they are all "very active real estate agents" who are all "very, very busy at the moment."
"I know [Chrissy] was looking in West Hollywood and recently purchased a property down the street from an Oppenheim Group listing," said Maya. "If she's looking for a home in Miami anytime soon, she can always shoot me an email. Super excited she loves the show!"
The Oppenheim Group's owner, Jason Oppenheim, also responded to Teigen. He thanked her for watching the show before telling her that he has never heard of her real estate agent. But, that doesn't mean he isn't successful and didn't just sell her a "stunning home in Weho."
Devina Potratz told E! News that she knows a lot of agents. She added, "if you're not a luxury condo buyer, you may not know me."
Chrissy Teigen reacts to Mary and Romain's fake wedding
During the season 2 finale of Selling Sunset, Mary, 39, married Romain, 27, in a romantic ceremony that she had spent the entire season planning. After the news broke that they actually tied the knot in a courthouse civil ceremony months before Selling Sunset premiered, Teigen responded on Twitter.
Teigen wrote, "lol god dammit nothing will stop me from watching this," and added a link to a story about Mary and Romain's real wedding date.
A rep for the couple told Us Weekly that they did have a civil union "a couple of months before the show began filming in June of 2018." However, they chose not to tell their friends and family because they were still trying to see if their relationship would work out long term.
The rep explained that in Mary and Romain's minds, they weren't "properly married" until the wedding that was filmed for the show.
Selling Sunset is available for streaming on Netflix.