'Selling Sunset': Christine Quinn Wants to Be Like This 1 Popular Movie Mom
Christine Quinn is one of the stars of Netflix's Selling Sunset. On the show, fans watched Quinn get married to husband Christian Richard. Now she is embarking on the motherhood journey for the first time.
Quinn has thought about the kind of parent she wants to be, and her idol seems to be this one popular movie mom.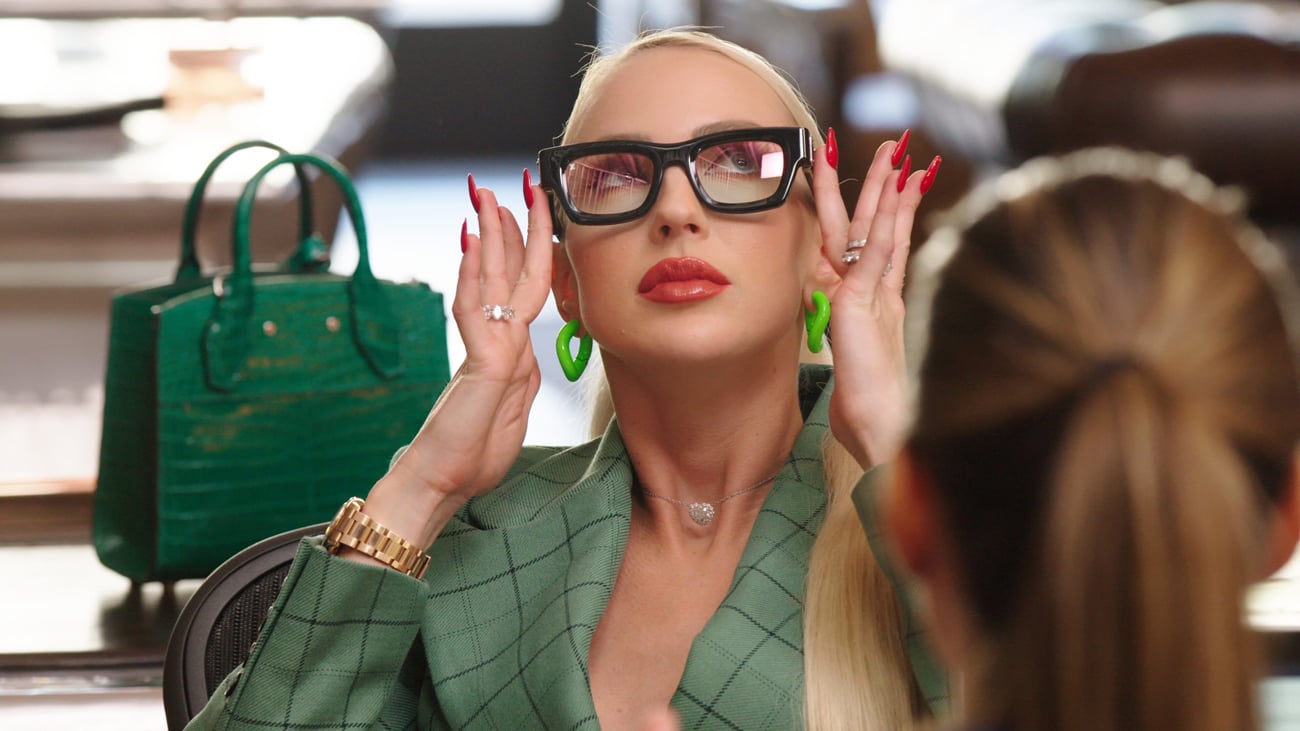 Christine Quinn revealed her pregnancy in February 2020
In mid-February, it was revealed that Quinn and Richard are expecting their first child together.
"We happily can share the news that we are going to be parents!" she shared with People, via Hello!
Quinn added, "I'm a firm believer in manifesting my dreams and 'til this day, have always done so. This beautiful pregnancy was manifested. We knew that we wanted to create a family in 2021 and I envisioned myself pregnant as I did my daily meditations."
Quinn also revealed that so far her cravings are Pizza Hut pizza with ranch, fresh fruit, and Dr. Pepper.
Christine Quinn wants to be like 1 popular movie mom
RELATED: 'Selling Sunset': Christine Quinn Says She Can Do More Than Just 'Real Estate and Fighting With B****es'
Quinn has thought about her parenting style, and she believes she would be a "fabulous mom."
"I think I'm going to be a fabulous mom," Quinn told Entertainment Tonight. "I'm so excited, because I'm so hands-on in so many different ways … [and] I can't wait to just love and teach my child so many things. Christian and I both have so much to offer in different ways, so I think it's going to be a really, really great blend of just the perfect parenthood relationship."
She also likens herself to Regina George's mom in the movie Mean Girls, played by comedian Amy Poehler.
"I'm not a regular mom, I'm the cool mom," she shared. "I'm going to be like, you guys need any snacks, condoms? That's the type of mom I'm probably going to be."
Christine Quinn initially wanted to hide her pregnancy
RELATED: 'Selling Sunset': Christine Quinn Shares Whether She Regrets Making Those Comments About Chrishell Stause's Divorce
Quinn revealed to ET that she found out she was pregnant when her sense of smell started to change. However, she initially wanted to hide the pregnancy from the rest of the world.
"I was trying to Kylie Jenner myself," she said, referring to how Jenner did not reveal her pregnancy to daughter Stormi until after Stormi was born.
Quinn explained, "Unfortunately my house isn't big enough and I don't have as much staff, and my life isn't as cool as hers, so I wasn't able to get away with that… I started showing probably around five and a half months. I remember we were on vacation, and it was such a situation just to get a picture where I wasn't showing. Then I was like, you know what? It's time. Let's do this. Let's share this with the world."
One thing Quinn and Richard will keep hidden is the baby's gender. She shared that they will not know this information until after their child is born. Even after the birth, the couple plans to give their kid a gender-neutral name and a gender-neutral upbringing.
"We're not doing anything gender specific," she said. "Our nursery is jungle-themed, and we're just going to go with a feeling. We're going to really just go with a feeling and see what works and what we feel comfortable with. Then, as our angel gets older, that's up to them to decide."