'Selling Sunset': Christine Quinn 'Didn't Choose to Skip' the Reunion
Christine Quinn claims that she had no intention of skipping the 'Selling Sunset' Season 5 reunion. Will she return for Season 6?
Another season of Selling Sunset has come and gone and there was plenty for fans to unpack. Season 5 of Netflix's hit reality TV show brought lots of drama, prime real estate, fashion, and even romance. Viewers watched the relationship between Chrishelle Stauss and Jason Oppenheim come to an end. Then they got introduced to a new cast member, Chelsea Lazkani. And, of course, there was plenty of drama with Christine Quinn.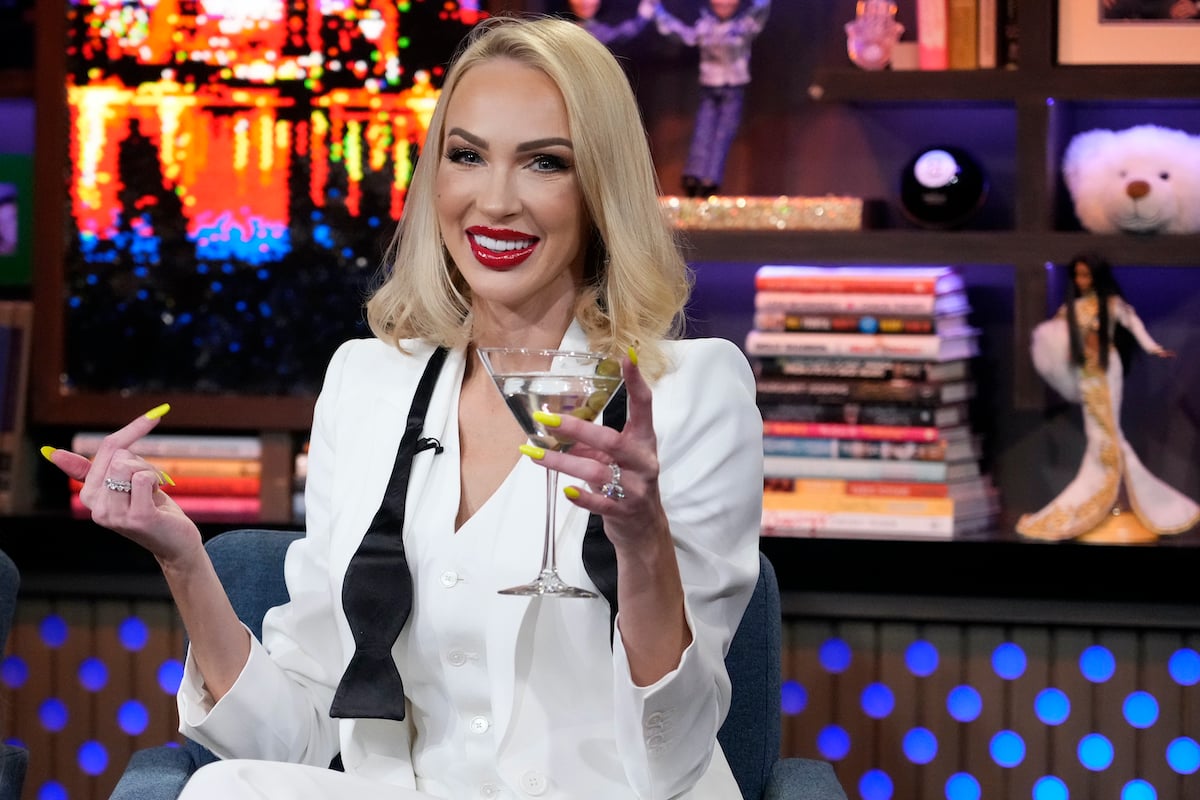 Christine Quinn officially left the Oppenheim Group
Selling Sunset Season 5 ended on a bit of a cliffhanger. Emma Hernan accused Quinn of trying to steal a client from her by offering him $5,000. Because of this accusation, Quinn's future at the Oppenheim Group seemed uncertain. The real estate agent also refused to attend a meeting with her fellow bosses when she was questioned about the accusation. Quinn seemed to allude that she was leaving the brokerage in the season 5 finale. However, in a conversation with Interview Magazine, she made it clear that it was a done deal.
"I don't know what my future holds, but I know for a fact that I don't work at the Oppenheim Group and I terminated my contract before the reunion," Quinn revealed. "I need an unedited space where I can talk about my life and the real things that I have going on."
Will Quinn join the cast of 'Selling Sunset' Season 6
But what is Quinn's future on Selling Sunset? Will she be joining the cast of season 6 if she's severed ties with the O Group? According to the fashionista, she's not ruling it out completley. However, she did make a promise to fans that even if she's not a part of Selling Sunset Season 6, they'll still be able to keep up with her on the small screen. "I can't promise anything, but I can guarantee that I will always be on television," she shared.
Why wasn't the real estate agent at the reunion?
Because Quinn is such an integral part of Selling Sunset, many fans were wondering why she was absent from the reunion. According to the first-time author, skipping the reunion was a necessity rather than a choice. Apparently, she did it to prioritize her health. "I didn't choose to skip it," Quinn shared about the reunion. "I had COVID and I wasn't feeling well."
Quinn thinks the 'Selling Sunset' reunion was boring
But just because Quinn didn't attend the Selling Sunset Season 5 reunion doesn't mean that she doesn't have plenty of opinions about it. The reality TV star reveals that she found the reunion a bit boring in her absence. So boring, in fact, that she's yet to watch it in its entirety. However, she had great things to say about the host.
"I'll be honest with you, I haven't watched the reunion," Quinn shared. "I think Tan France did an amazing job, he really carried it. But beyond that, it looked like a snooze fest—it felt like me taking Ambien and drinking three glasses of champagne on a Tuesday night. That's just my opinion."
Clearly, Quinn will continue to make her opinions about Selling Sunset known. Only time will tell if she'll make an appearance in Season 6.