'Selling Sunset': Christine Quinn 'for a Fact' Was Pregnant – 'Everyone Is Different', Maya Vander Says (Exclusive)
Maya Vander addressed the gossip and rumors surrounding Christine Quinn's pregnancy on Selling Sunset, sharing that she saw Quinn pregnant and knows she was in pain after giving birth.
Vander who is currently in the final weeks of her own pregnancy said Quinn was always thin and she knew Quinn would rebound quickly. But she was shocked when she saw the comments and speculation that Quinn faked the pregnancy when she appeared on the show weeks after giving birth, back to her pre-pregnancy shape.
Selling Sunset's Maya Vander saw Christine Quinn pregnant and her C-section scar
Vander said she saw Quinn pregnant. "Christine was always so skinny, and I've seen her pregnant, by the way," she told Showbiz Cheat Sheet. "And I can say, and I do feel bad because if you saw the social media speculation about her pregnancy and, you know, faking and all that. So I saw her pregnant I saw her belly. I saw a C-section scar. So I can tell you for a fact, she had the baby."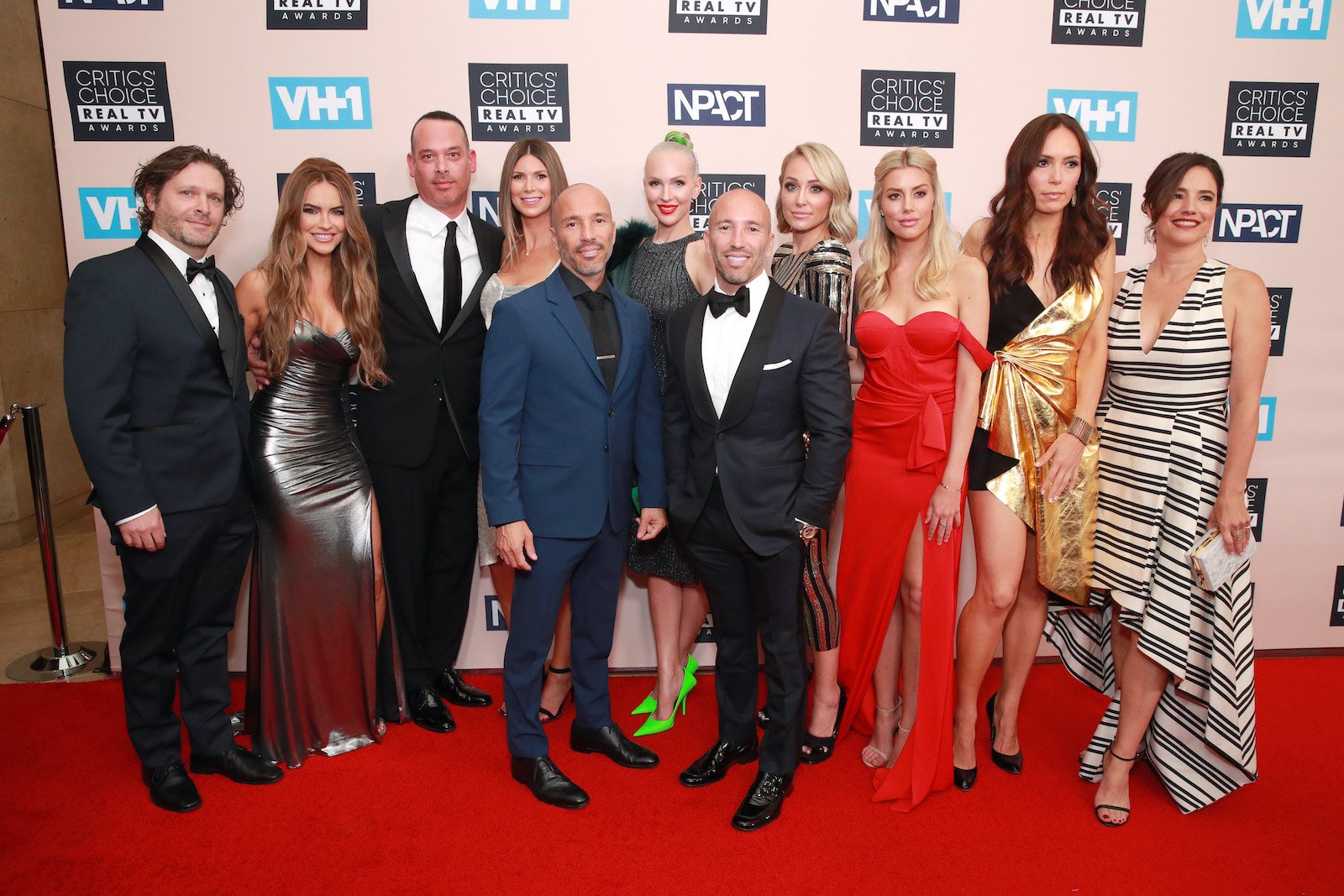 "She was always very thin and she has a great body," she continued. "She's one of those hot women that you love to hate [laughs]. I knew she was going to actually bounce back very quickly. I personally had a vaginal delivery, so I don't know how it was after a C-section."
"That being said, I have friends who had a C-section and they were struggling," she added. "But you know, everybody is different and everybody has different shapes, different body types."
Christine Quinn did the best she could, Maya Vander said
Vander said she saw Quinn in pain too. "And I know she was in pain in the beginning, but you know, she chose to film the show, I think, two or three weeks after she had the surgery," Vander remarked. "And she did the best she can. And lucky for her, she looked really good after she had her baby. And I mean, just those comments that she didn't have the baby and she faked it, it kind of sucks. Because I know she did have the baby."
Quinn shared her harrowing birth story on Selling Sunset. She had an emergency C-section and a nurse told her husband he may have to choose between his wife or the baby because the situation looked dire.
Vander said she didn't even know Quinn gave birth until she saw her weeks later. "I actually had no clue she even had the baby," she shared. "I saw it in on social media and in one of the magazines again that she had the baby. But Davina [Potratz]told me because Davina was talking to her at the time and obviously they're friends."
"So she had an emergency C-section and you know, it happens," she added. "It happens and obviously, it's a scary delivery and it could be a scary experience. Things can go south, obviously quickly with babies. And she ended up sharing that experience. So I know she was a bit traumatized from it after. But you know, she put on a brave face and got through it and she showed up to the office."
Christine Quinn hit back at the speculation surrounding her pregnancy
Quinn hit back at social media speculation shortly after Selling Sunset Season 4 started streaming. Fan comments ranged from questioning if Quinn was ever pregnant in the first place to speculation over whether her birth story was true.
Quinn recently tweeted about fake pregnancy rumors. "For all yall still mad on pregnancy gate please go look at my ig stories. And apologize. This is seriously so hurtful." She included videos of her working out post-baby.
Selling Sunset Season 4 is currently streaming on Netflix.