'Selling Sunset': Christine Quinn Reveals the 'Haunted Experiences' She Had at a Beverly Hills Hotel
Netflix's Selling Sunset star Christine Quinn has led an interesting life. She started out trying to be an actor in Hollywood before getting her real estate license and selling luxury houses to wealthy clients. Quinn also recently became a reality TV star. However, it seems on Quinn's list of interesting things she has experienced, staying at a haunted hotel is one of them.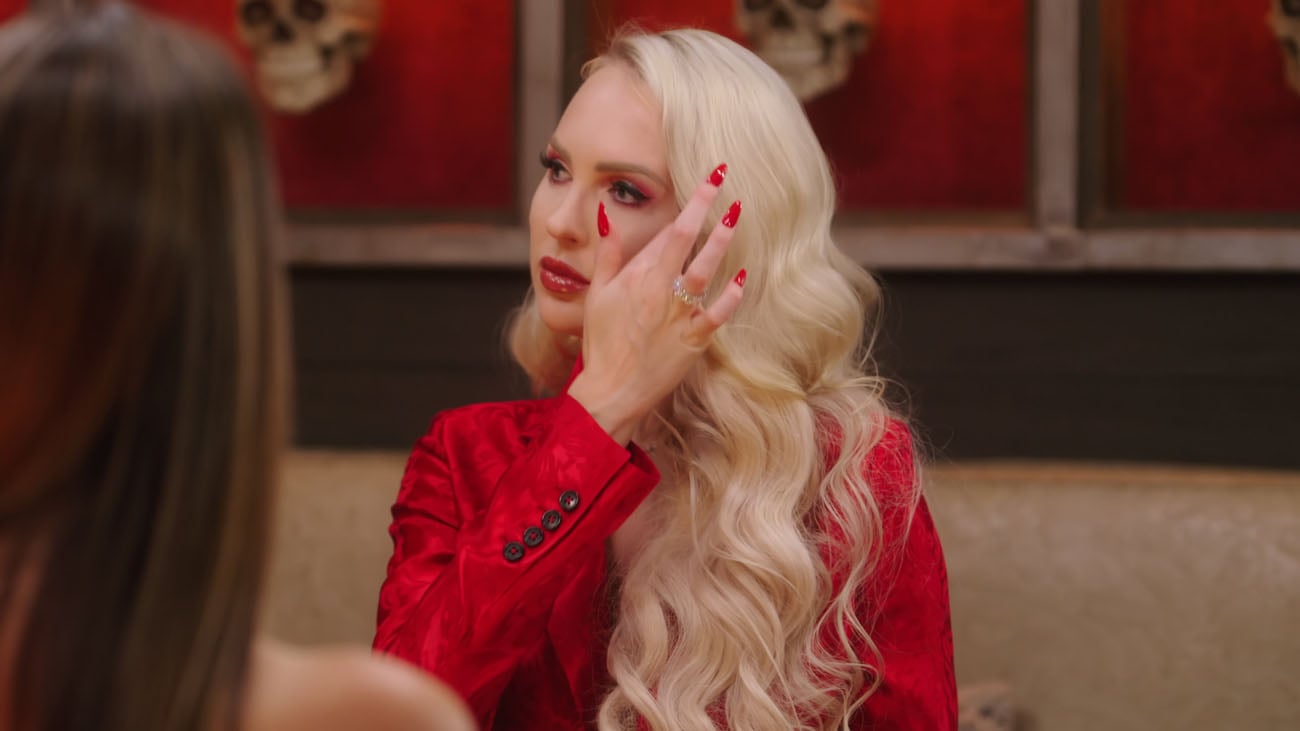 Christine Quinn calls herself a 'gothic Barbie'
On Selling Sunset, Quinn is known for her outspoken personality and eye-catching fashion. Although she lives in Los Angeles, she embodies a different kind of glam than many of the city's resident.
As written by Pin-Up Magazine, "She calls herself a "gothic Barbie," but is really more like one of the houses she specializes in in the Hollywood Hills: flashy, unapologetically over-the-top, and exorbitant to maintain."
Quinn's "gothic Barbie" persona was on full display at her wedding. Instead of wearing a white wedding dress like many brides, Quinn opted for a black gown instead.
However, speaking to Vogue, Quinn revealed that she does not regret any outfit she wore on the show, presumably including her wedding dress. She shared, "I felt like everything that I've worn had a purpose and a story… I guess my biggest regret was not totally being myself, and trying to worry about being taken seriously as a professional. That was a little disheartening to go back and watch, and realize that I could have pushed the envelope a little bit more than I should have."
Christine Quinn reveals the 'haunted experiences' she had at a Beverly Hills hotel
Quinn is currently married to a tech entrepreneur who goes by the name Christian Richard. In an interview with Grazia in December 2020, she shares that she and Richard stayed at a haunted hotel together.
Grazia writes, "As a bellwether of how far she came in her second-choice career, Christine Quinn moved into the Pretty Woman hotel, the Beverly Wilshire, at the South End of Rodeo Drive for six months while her and Christian's house was being reconfigured to their satisfaction. 'Long story short: it's haunted.'"
However, Quinn does not seem to regret being at the Beverly Wilshire. She adds, "They say there was an older blonde woman who haunts the hotel and I do believe it, because we had some… experiences. But living there was really, really iconic. I couldn't believe we were there?"
Will Christine Quinn return for the fourth season of 'Selling Sunset'?
Season 3 of Selling Sunset premiered in the summer of 2020 and was a hit on Netflix. As such, some fans are wondering if the show will return and whether Quinn will be a part of it.
Quinn told Grazia in early August that the pandemic has caused a lot of delays in filming, but things seem to be looking good for fans who would like the show to return.
Some cast members, such as Davina Potratz and Brett Oppenheim, have left the Oppenheim Group, so it's not clear if they will appear on the show. However, Quinn has not said anything about leaving Selling Sunset, so it's likely fans will be able to see her on season 4.