'Selling Sunset': Christine Quinn Says She Can Do More Than Just 'Real Estate and Fighting With B****es'
Christine Quinn is one of the stars of Netflix's Selling Sunset. Since the first episode, Quinn's outspoken personality and extravagant outfits have made her stand out from her fellow cast members.
While fans might think they know Quinn very well, the real estate agent has shared that there is actually more to her than what people see on Selling Sunset. In fact, as Quinn recently said, she wants fans to see more of her do more than just "real estate and fighting wih b****es."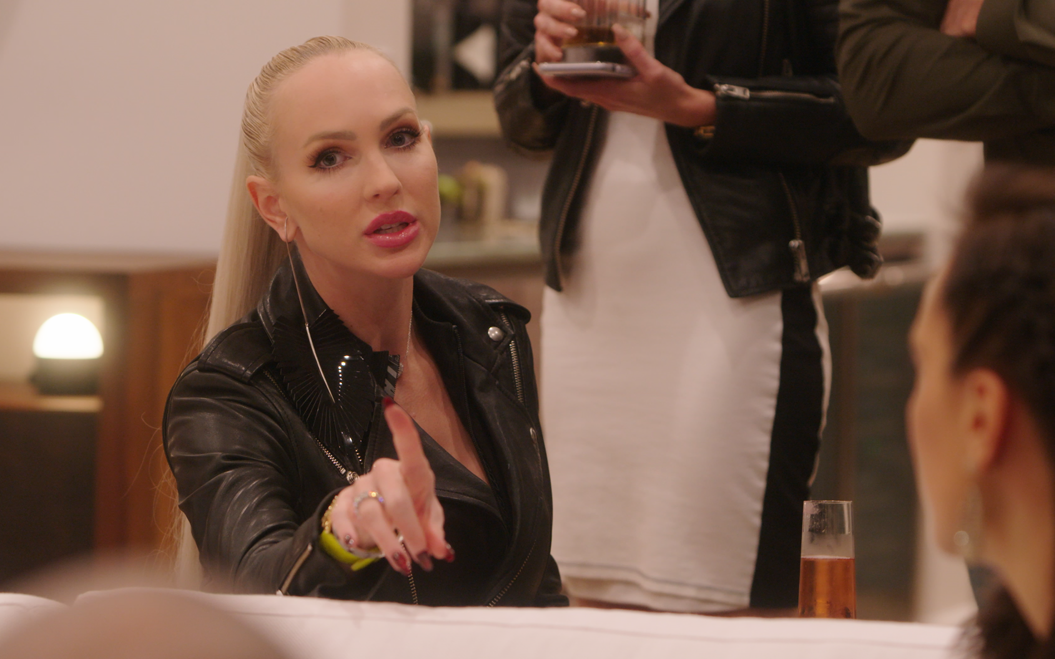 Christine Quinn has been involved in a lot of drama on 'Selling Sunset'
From the beginning, Quinn has positioned herself as an outspoken person who is not afraid to voice her opinions. In the first episode, Quinn even described herself as "a little bit cold" but "always honest." This part of her personality seems to have made her clash with a few co-workers in the Oppenheim Group office.
For example, early on in the show, Quinn and another agent, Davina Potratz, accused new girl Chrishell Stause of talking behind someone's back. What started out as a small confrontation later spiraled into an all-out screaming match.
More recently, Stause went through a divorce that was reportedly initiated by her husband out of nowhere. Most of Stause's co-workers supported her, but Quinn and Potratz stood against everyone and decided to question Stause's claims that she did not see her divorce coming.
Christine Quinn has talked about having her own reality show
Quinn has divided many viewers, with some loving her raw honesty and others not liking her so much. However, since she has been on Selling Sunset for three seasons already, it's definitely hard to imagine the show without her presence.
In any case, Quinn has expressed interest in possibly having her own reality show. She told Vogue in an interview published in early September, "A spin-off solo show would be a great idea. I'm so tired of sharing screen time with those five other b****es — I'm done. Give me my own show already!"
Christine Quinn wants fans to see more sides of her
In a recent talk with the Wall Street Journal, Quinn reiterated the point of wanting her own show. While she seems interested in being on season 4 of Selling Sunset—provided the series gets renewed—Quinn also wants her own show to share with viewers more sides of her.
"We don't have any official news yet [on Selling Sunset's season 4]," Quinn noted. "But it would be great to film the next season and then do my own thing because I feel like I have a lot to share with the world outside of real estate and fighting with b****es. Although don't get me wrong, I love it and I'm great at it."
If Quinn does go off on her own, it's still unclear what her show will be about. Her marriage and family could possibly be a part of it; she recently married tech entrepreneur Christian Richard in an elaborate wedding ceremony shown on Selling Sunset. Quinn also told Vogue she would like to have children in the near future. Additionally, she is working on building a lifestyle business. In any case, it seems there are a lot of things Quinn has in store for fans.