'Selling Sunset': Christine Quinn Wanted to Hide Her Pregnancy Kylie Jenner-Style
Selling Sunset has quite a few cast members who are parents, and Christine Quinn is joining their ranks. She is currently expecting a child with her husband, Christian Richard.
While Quinn has made it no secret that she is pregnant, being open about this part of her life was not initially her plan. In fact, Quinn revealed she actually wanted to hide her pregnancy the same way Kylie Jenner did.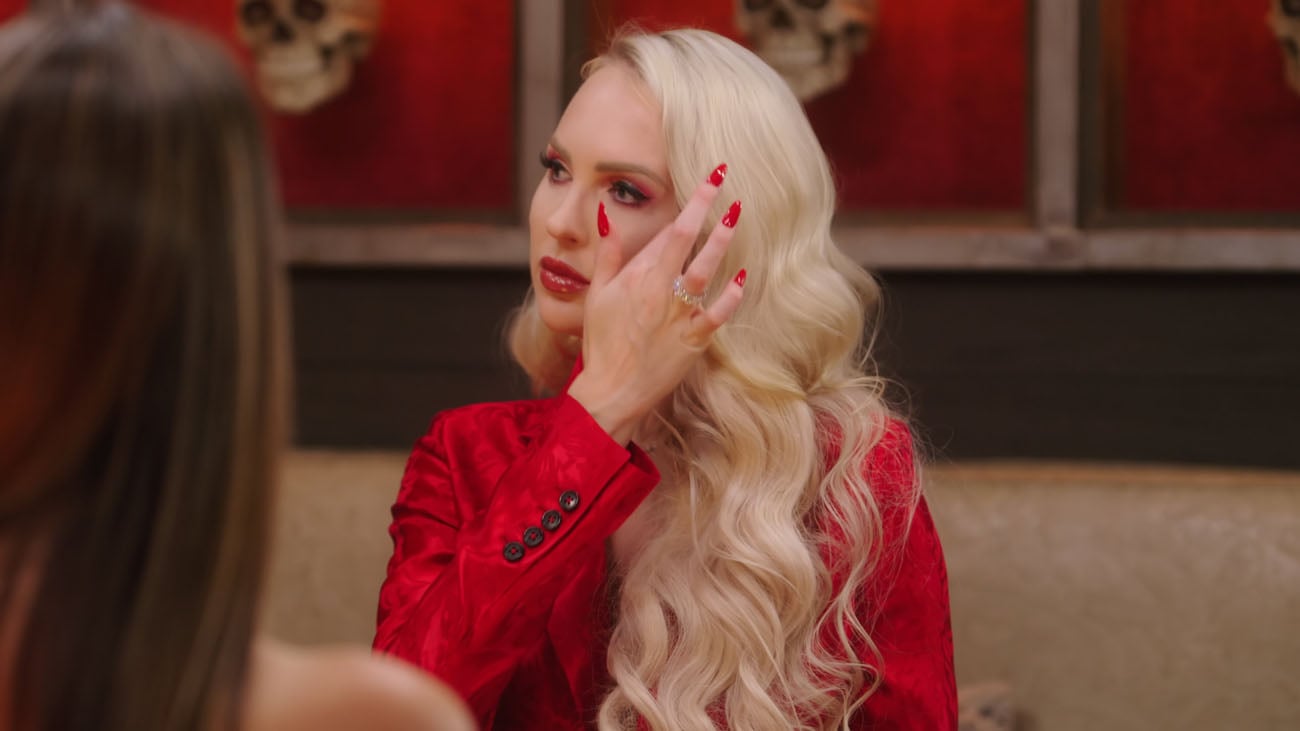 When did Christine Quinn revealed her pregnancy?
In mid-February, Quinn shared with the world that she and Richard are expecting their first child together.
Quinn shared with People, according to Hello!, "We happily can share the news that we are going to be parents!"
Additionally, the reality star revealed that she had been "manifesting" the pregnancy.
"This beautiful pregnancy was manifested," she shared. "We knew that we wanted to create a family in 2021 and I envisioned myself pregnant as I did my daily meditations."
Christine Quinn initially wanted to hide her pregnancy like Kylie Jenner
RELATED: 'Selling Sunset': The Real Reason Christine Quinn Got Into Real Estate
While Quinn seems okay with publicly talking about her pregnancy now, she recently said that she initially wanted to hide her pregnancy. She was inspired by Kylie Jenner, who managed to keep her pregnancy with daughter Stormi a secret from fans and the media.
"I was trying to Kylie Jenner myself," Quinn explained to Entertainment Tonight. "Unfortunately my house isn't big enough and I don't have as much staff, and my life isn't as cool as hers, so I wasn't able to get away with that."
Quinn added, "I got to a point where I was doing the best that I could. I started showing probably around five and a half months. I remember we were on vacation, and it was such a situation just to get a picture where I wasn't showing. Then I was like, you know what? It's time. Let's do this. Let's share this with the world."
Now Quinn seems glad to be able to have fans follow along as she embarks on this new journey.
"I wanted to wait 'til I was ready, wait 'til I knew that I was past my first trimester, but also I thought, why am I keeping this a secret?" she said. "I want to know other people's journeys and their experiences, and I also wanted to share my own experiences with people."
Christine Quinn is not sharing her baby's gender anytime soon
RELATED: 'Selling Sunset': Christine Quinn Once Said Chrishell Stause 'Never Liked Her From the Get-Go,' Made Filming Season 2 'Ridiculous'
One thing Quinn won't share with the world, however, is her baby's gender. In fact, not even Quinn and Richard know what sex their baby is, and they want to keep it that way until the child is born.
As their baby grows up, Quinn and Richard also want to keep things gender-neutral.
"We're not doing anything gender specific," she revealed. "Our nursery is jungle-themed, and we're just going to go with a feeling. We're going to really just go with a feeling and see what works and what we feel comfortable with. Then, as our angel gets older, that's up to them to decide."