'Selling Sunset': Emma Hernan Is Rumored to Be Dating Ex-Fiancé Peter Cornell Again
Emma Hernan's relationship with ex-fiancé, Peter Cornell, was a big topic on season 4 of 'Selling Sunset.' Some news outlets are reporting that the pair might be rekindling their romance.
Emma Hernan joined the cast of Selling Sunset during the fourth season. Right away, her past relationship with an ex-fiancé was brought into question. Although the ex-fiancé's name was never mentioned on the show, fans later found out the mystery man was Peter Cornell, a fellow employee at the Oppenheim Group.
Now it looks like things could be heating up once more for Hernan and Cornell. The pair is rumored to be dating again.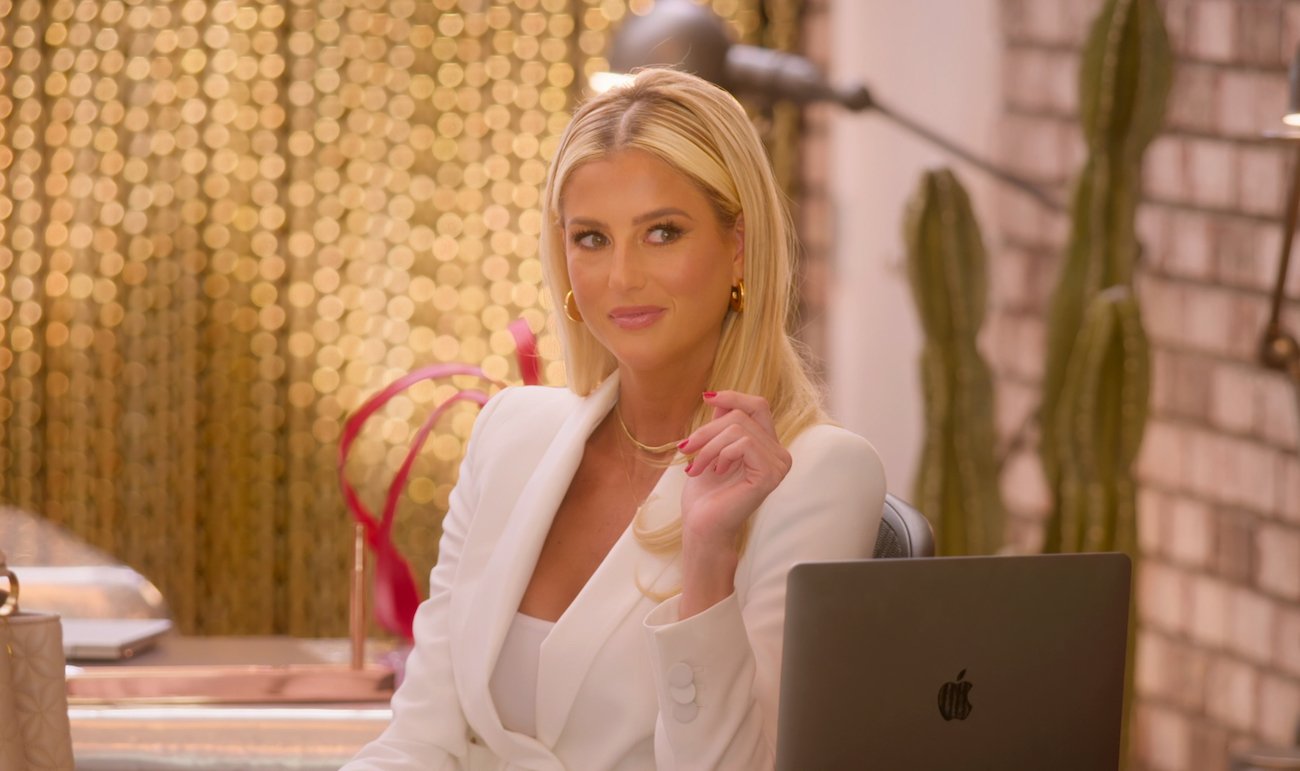 Emma Hernan and Christine Quinn fought over Peter Cornell
Much of Hernan's storyline on season 4 was her fight with Christine Quinn. Quinn claimed that she dated Cornell before Hernan did and that Cornell cheated on her with Hernan. Additionally, Quinn even said she and Cornell got engaged.
However, Hernan maintained that Quinn was not telling the truth. According to Hernan, Quinn and Cornell had already broken up when Hernan and Cornell started dating. Hernan also claimed that Quinn and Cornell were never engaged.
"I found out about [Christine Quinn] the day that I met her. It was not pleasant," Hernan recalled on Selling Sunset. "I was leaving the gym with who I thought was my boyfriend, and she pulled up with her friend and was like 'Who the f**k is this?' and started screaming, 'This is my boyfriend!'"
Meanwhile, Quinn also addressed people who thought she was lying about her relationship with Cornell. She said on E!'s Daily Pop, "I just hated that everyone thought that they knew me and thought that they knew the story. There's so much that goes on behind closed doors with relationships."
Quinn is now married to tech CEO Christian Richard. They have one child together.
Emma Hernan and Peter Cornell are rumored to be dating again
According to Page Six, Hernan and Cornell have been spotted together recently. News outlets reportedly saw the pair "cozying up to each other" on Sunset Boulevard and, on another day, eating at a cafe in West Hollywood.
An alleged onlooker noted, "Emma and Peter definitely looked like a couple. When they crossed the street, Peter placed his hand on Emma's back, making sure she got to the other side safely. It was really sweet."
Page Six also got an exclusive quote from an alleged insider, who said, "Emma's co-stars strongly believe that she and Peter are back together. She certainly hasn't been acting single lately."
Emma Hernan once denied these rumors
Back in December, Hernan addressed some people who believed she and Cornell still have a romantic relationship.
"That is 100 percent false," Hernan said on the Not Skinny But Not Fat podcast. "And what's so funny about that is the person that is trying to make that story even a story is you-know-who. It's so ridiculous. I mean, absolutely ridiculous to be honest with you."
Hernan maintained that she and Cornell "have a friendship" and that the two of them "work together in a business setting."
"I am 100 percent single," she stated. "We are friends. If I choose to spend time with [Peter] or anybody else, it's not that big of a deal."