'Selling Sunset' Fans are Over Christine and Davina's 'Gaslighting'
Selling Sunset is a binge-worthy reality TV show on Netflix. The show follows the lives of real estate agents from the Oppenheim Group, trying to make it in the choppy waters of selling luxury homes. Given the drama that highlights the show, Selling Sunset's fans can't help but wonder if the show is scripted.  Davina Potratz …
Selling Sunset is a binge-worthy reality TV show on Netflix. The show follows the lives of real estate agents from the Oppenheim Group, trying to make it in the choppy waters of selling luxury homes. Given the drama that highlights the show, Selling Sunset's fans can't help but wonder if the show is scripted. 
Davina Potratz and Christine Quinn are often behind most of the scandals and the drama in the hit series. The pair can get so obnoxious it's hard to tell if they're doing it for the show or if that's how they are in real life. Nonetheless, fans have had just about enough with the two. Some are even questioning why Davina is still on the show.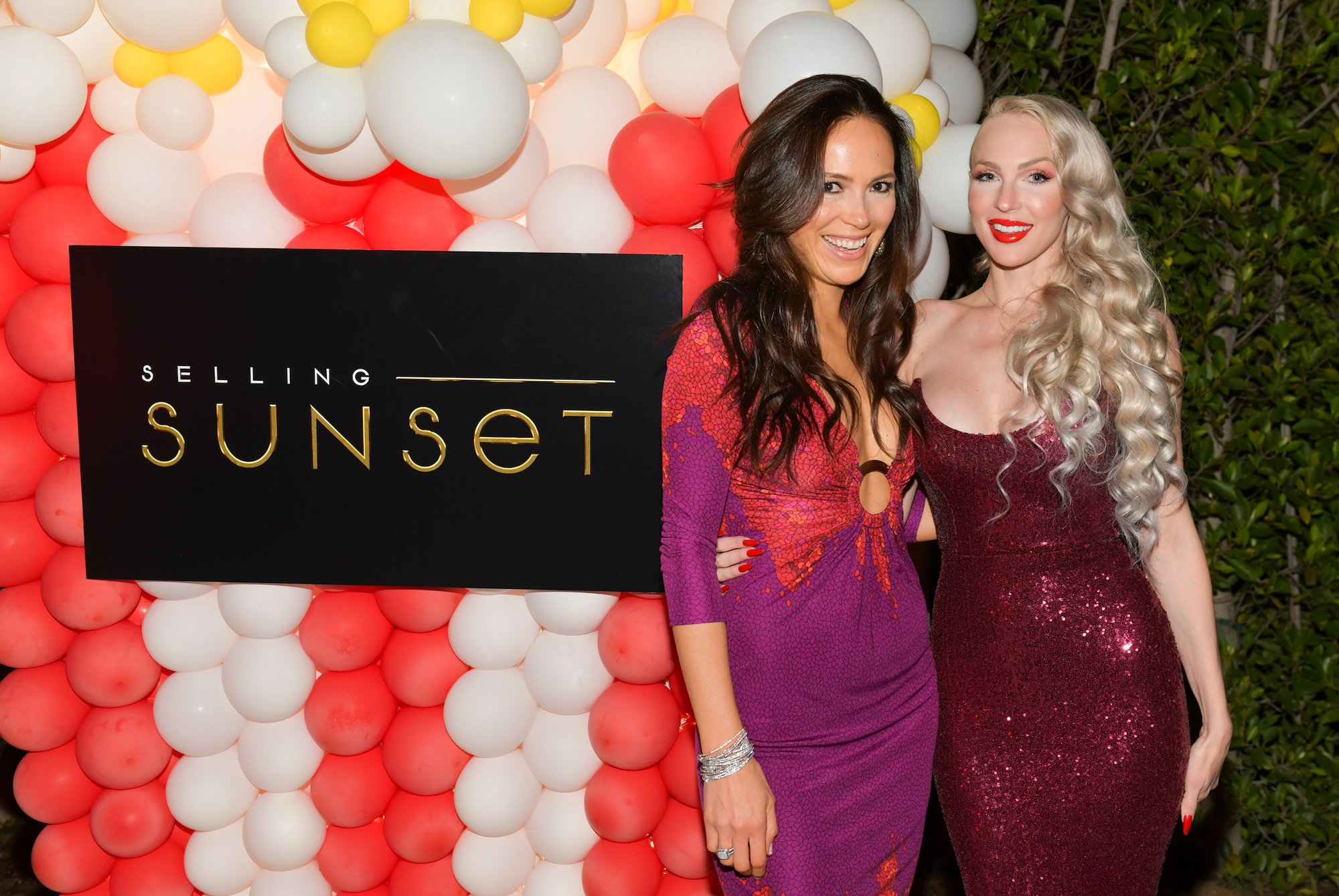 Peeling back the mask on who Davina and Christine are
Christine is the queen bee of the group. She loves entertaining and inspiring people and showing them she is a badass boss. In a recent interview with Women's Health, Christine said she is content with being the villain on the show saying, "All my favorite Disney characters growing up, they're all villains and I love that." 
Selling Sunset is not Davina's first rodeo on reality TV. The former model and real estate agent doesn't shy away from drama and previously featured on Million Dollar Listing — Bravo's real estate reality TV show. Davina specializes in inserting herself in all the conversations then waiting for the next big event to share what she hears. 
Most of the scandals on the show trace back to Davina and Christine
From season one, Davina and Christine have had a strong bond. Although it has been tested at times, the pair always seem to come out strong. Unfortunately, their relationship is detrimental to everyone else, as the two always seem to create or escalate trouble.
Davina is rated the most hated star on the show, according to Junkee, because she hides her terrible personality under the guise of being direct.
She tried to throw the show's richest agent Chrishell Stause under the bus by telling everyone she was bad-mouthing Mary and Romain, an act which saw her banned from attending Romain's wedding. She made things worse by poking fun at Chrishell's fresh divorce by trying to defend Justin Hartley, her ex-husband. She went as far as lecturing her 'bestie' Christine for holding a showing for her overpriced $75 million mansions. 
One of the only differences between Davina and Christine is that Christine owns up to her actions and doesn't try to throw her targets under the bus.
But, she is no less toxic. She held Davina's hand as they tried to defend Chrishell's ex-husband claiming that he was a nice guy. She also called her friends idiots in front of some of the best realtors in LA and almost ruined a sale for a co-worker. 
The worst part about it is, Christine's friendship to Davina was a calculated move. The pair have made every bad situation worse in more ways than one either by inciting or spreading misinformation to the others. 
As if not enough, the two don't treat other cast members well 
As noted earlier, Christine is the self-proclaimed queen bee of the gang and adopts a 'better than you' attitude. Davina is trailing right behind in those footsteps. Their actions show total disregard for the feelings and emotions of other cast members. They almost seem to get off on the drama they cause. 
At times, they make it seem like their opinion is what matters, disregarding, and invalidating other people's comment or opinion. A good example is when the two went as far as saying Chrishell was dramatic and two-faced when divorce papers from her ex-husband blindsided her.  
Expectedly, fans are not buying the straight-shooting narrative the two hide behind, with some saying this is just a way to gaslight their co-stars into thinking what they've done is nothing to be upset about.