'Selling Sunset' Fans Question Chelsea's Accent, Sharing Her Wedding Video
'Selling Sunset' fans are digging into Chelsea Lazkani's past to figure out if her accent is real.
Selling Sunset fans are always suspicious that they're being fooled. Many believed Chelsea Lazkani was faking her accent on the show and are diving into her past now to get answers.
Chelsea Lazkani addressed her accent on the 'Selling Sunset' reunion
The reunion had the cast address many rumors and questions. A big one was whether Chelsea was faking her unique accent.
"So clearly, everybody thinks I'm faking my accent," she told host Tan France. "My parents are Nigerian, so I grew up in a household where my parents had an accent, right? I lived in London for the first 10 years of my life. And then I moved to Switzerland, and then I moved to New Jersey, and then I moved to New York, and now I live in Los Angeles."
She added, "I've been all about the gaff. I'm working on it. But this is me, OK? This is what you're getting, and I'm not faking it. If I was, I'd be a really f*cking good actress."
'Selling Sunset' fans question Chelsea's accent and share her wedding video
Some fans are still talking about Chelsea's unique accent. Someone made a TikTok that started with France talking to Chelsea about how she talks. It then showed her exchanging vows with her husband. The creator wrote "Her wedding 4 years prior…" over it and captioned it with, "Proof Chelsea IS faking her accent.#sellingsunset #chelsealazkani #fakeaccent."
Her accent is noticeably more subtle, especially how her sentences end. The top comment with over 400 likes reads, "definitely has an accent but it sounds like she's just embellishing it now." 
"I knew it!!! There was one episode she was talking and it slipped!! She went back to an OC accent," the second top comment reads with over 200 likes.
However, other fans aren't quick to call the realtor's accent fake. "I do think she has/had an accent but is definitely playing it up for the show," another fan wrote.
"Nah it's still there," someone else wrote. "Ppl lose their accents all the time. Watch any interview with Charlie hunnam he's always making fun of himself for it."
Chelsea previously tweeted about her accent on the show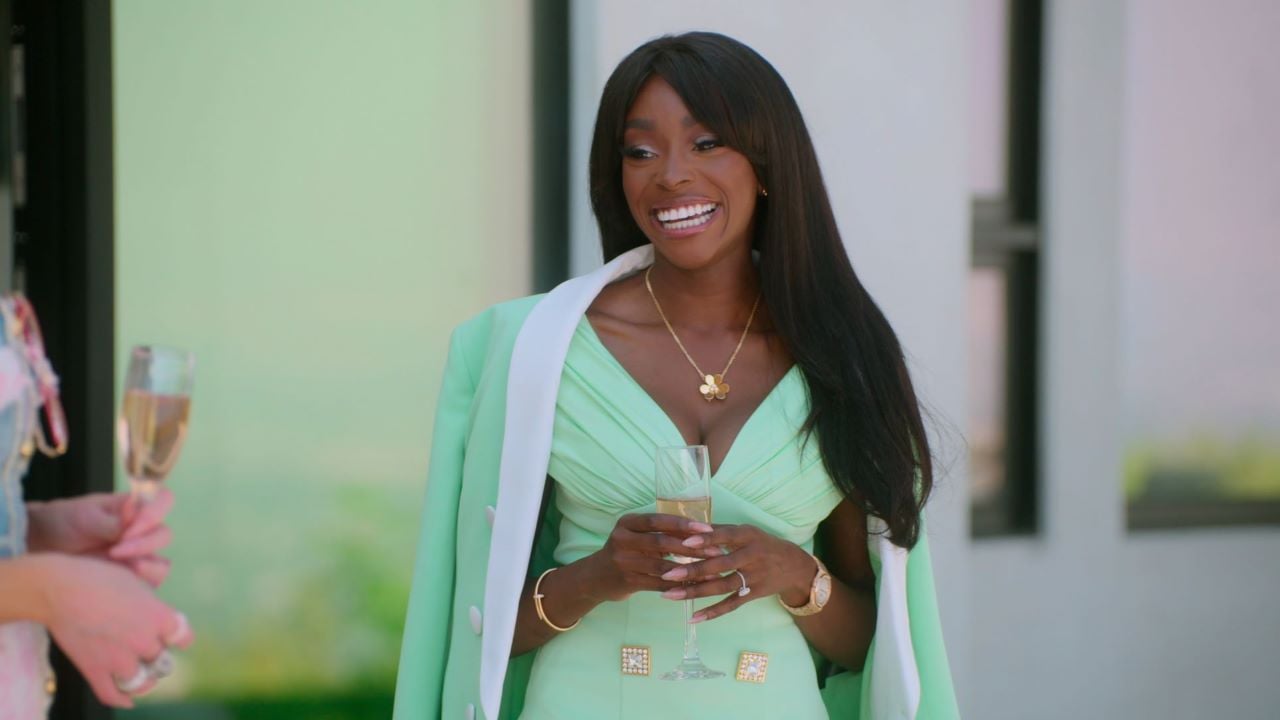 The reunion wasn't the first time Chelsea responded to comments about how she talked. She previously made a video explaining everywhere she has lived on April 23 and tweeted it.
"If you think you're irritated with my accent, Imagine me? I almost fainted listening to myself back. You mean to tell me this is how I sound? WooooooooOOooW," she then tweeted.
"All of my American friends that gassed me and said my British accent is still there and strong. The British people have spoken. They do not approve," the new cast member added.
"After all the Anna Delvey accent comparisons, I can't get through Inventing Anna anymore, it just doesn't bang the same. Thanks GUYS," she tweeted on April 25.