'Selling Sunset': Heather Rae Young Says Her Bachelorette Party Might Be Too 'Wild' for Netflix
Selling Sunset star Heather Rae Young will soon be a married woman. She and fiancé Tarek El Moussa are planning their wedding, and while fans may get to see it all unfold on the next season of the show, don't expect Young's bachelorette party to make an appearance. According to the real estate agent, the party might be too "wild" for Netflix.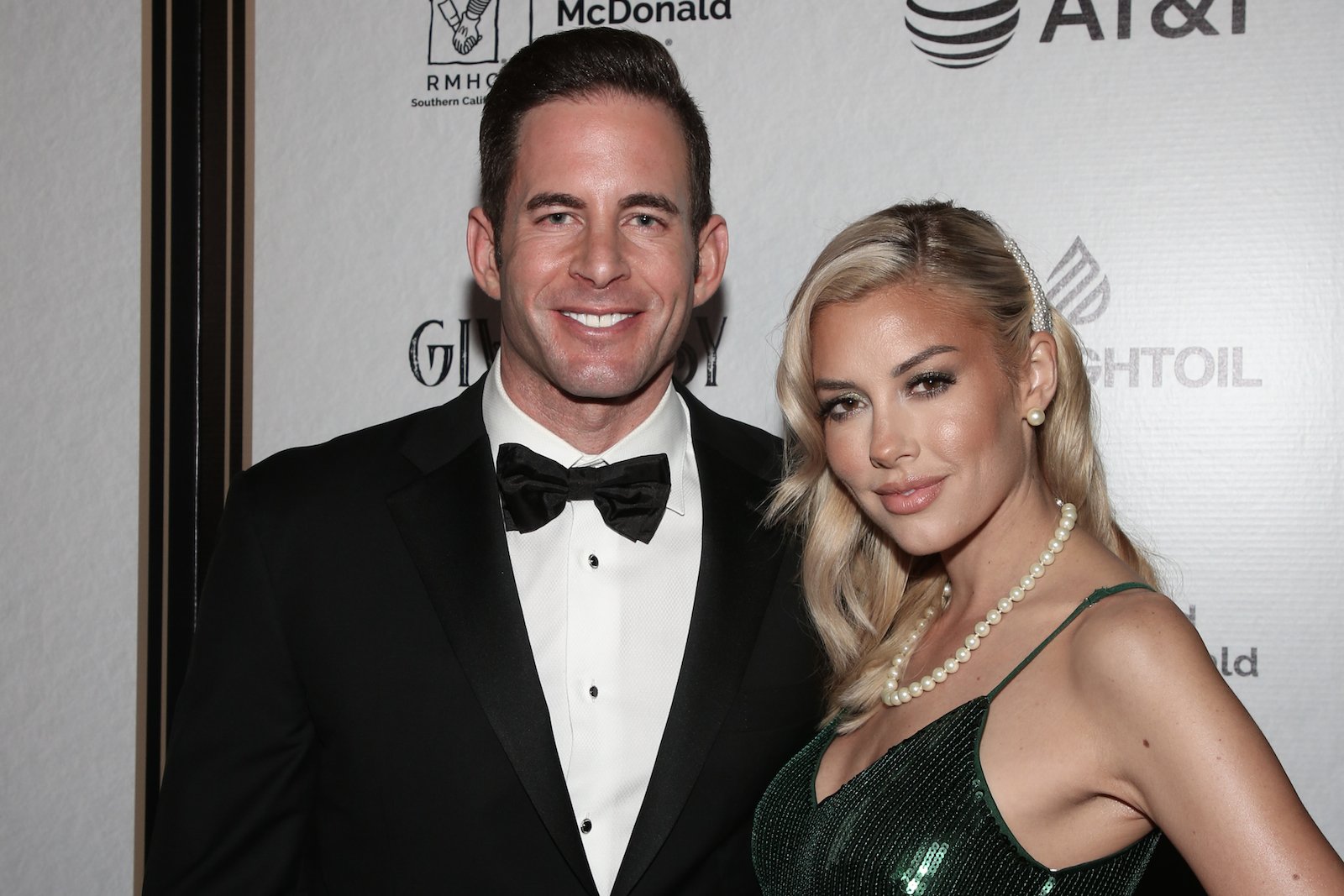 Heather Rae Young got engaged in July 2020
Young and El Moussa first met in the summer of 2019. The couple had a whirlwind relationship before getting engaged exactly one year after their initial meeting.
Young told Us Weekly that she believed El Moussa could be "the one" for her. She explained, "We are just really, really happy. He has all the qualities that I would want in someone. I think we just need to spend more time together before we can make that decision.
Young also added, "I had been single for a little while, and he just has this special light about him. His smile and his personality, I felt like he was such a genuine, kind person. We texted back and forth a little bit, and we just bonded."
Heather Rae Young spills details on her bachelorette party
RELATED: 'Selling Sunset': Heather Rae Young Explains Why She Tattooed Fiancé Tarek El Moussa's Name on Her Butt
Young is in the process of planning her wedding and bachelorette party. She recently spilled some details about the latter to ET, including the fact that fans might not get to see it on Selling Sunset.
"We're having a joint bachelor-bachelorette party. I don't think it's going to be filmed, because it's going to be a little wild, I'm sure," she said.
As for the wedding, Young shared that things are going well, especially since social distancing guidelines have been largely lifted.
"Now that we know everything's getting back to normal, no one has to worry about anything," Young shared. "It was stressful when we were trying to figure out a location, but that's locked in. Everything's good and we're excited."
Will Heather Rae Young and Tarek El Moussa have kids of their own?
RELATED: Does Tarek El Moussa's Ex Christina Anstead Have a Higher Net Worth Than Fiancé Heather Rae Young?
Young and El Moussa will be embarking on married life together very soon. Many people are no doubt wondering if the couple plans on welcoming kids of their own.
El Moussa has two children from his previous marriage to Christina Haack, and Young seems to be enjoying her "bonus mom" role in their lives. Young has shared that she does not have a strong desire to add more kids to the mix.
"Probably the number one question I get asked is if Tarek and I are adding more babies to the family and if you caught @edailypop last week when I was hosting, you know the answer but thought I'd share for everyone else who missed it," she wrote on Instagram.
Young added, "I never knew how much love I had to give until I came into these babies lives and as of now I can't see myself wanting to add another into the family. The kind of family we have is special and my heart is so full already that I really don't feel the need for more."