'Selling Sunset': Jason Denies Faking a Phone Call for the Cameras
Selling Sunset is full of glitz and glam. But what's real? Jason Oppenheim was accused of faking a business call for the cameras. Here is how he proved that wasn't true.
'Selling Sunset' fans accused Jason Oppenheim of pretending to talk to a client
Jason is often seen talking on the phone with clients in the reality show. A popular TikTok went around showing Selling Sunset paused on Jason talking on the phone. But it's clearly seen on the phone screen that his camera is open.
"Who are you on the phone with?" the user asked. "That is a camera. Don't forget the creator of this show is Adam DiVello, the same guy that made The Hills. Is the whole production sleeping?"
The mention of DiVello is interesting since the stars of The Hills have admitted multiple times that things were staged for the cameras. The ending of the MTV show also hinted at the "reality show" being fake.
It doesn't help that Christine Quinn has also claimed the show is fake recently. She tweeted, "30 minutes till the launch of #SellingSunset enjoy the new season and all of its 5,000 fake storylines!" on April 22. But did fans really catch Jason faking business for the cameras?
Jason denies faking a phone call for the cameras
Many fans are now skeptical when Selling Sunset stars are on the phone. But someone from TMZ found Jason and asked him if the call was fake. "It was not a fake phone call," Jason told the person. 
"I think my camera was on," he later said. "I'm not sure what phone call, but I saw a photo of like my camera or something on the phone." The camera person asked if he could call someone with his camera on to see if it worked. He called his assistant with the camera on, and the iPhone still made the call.
"It's not that complicated," he said after making the call. "Of course, it was. I know that it was a real call. So I know that this works." He went on to say he had no idea why his camera was on, but he knew he was talking to a client.
Fans pointed out another 'Selling Sunset' scene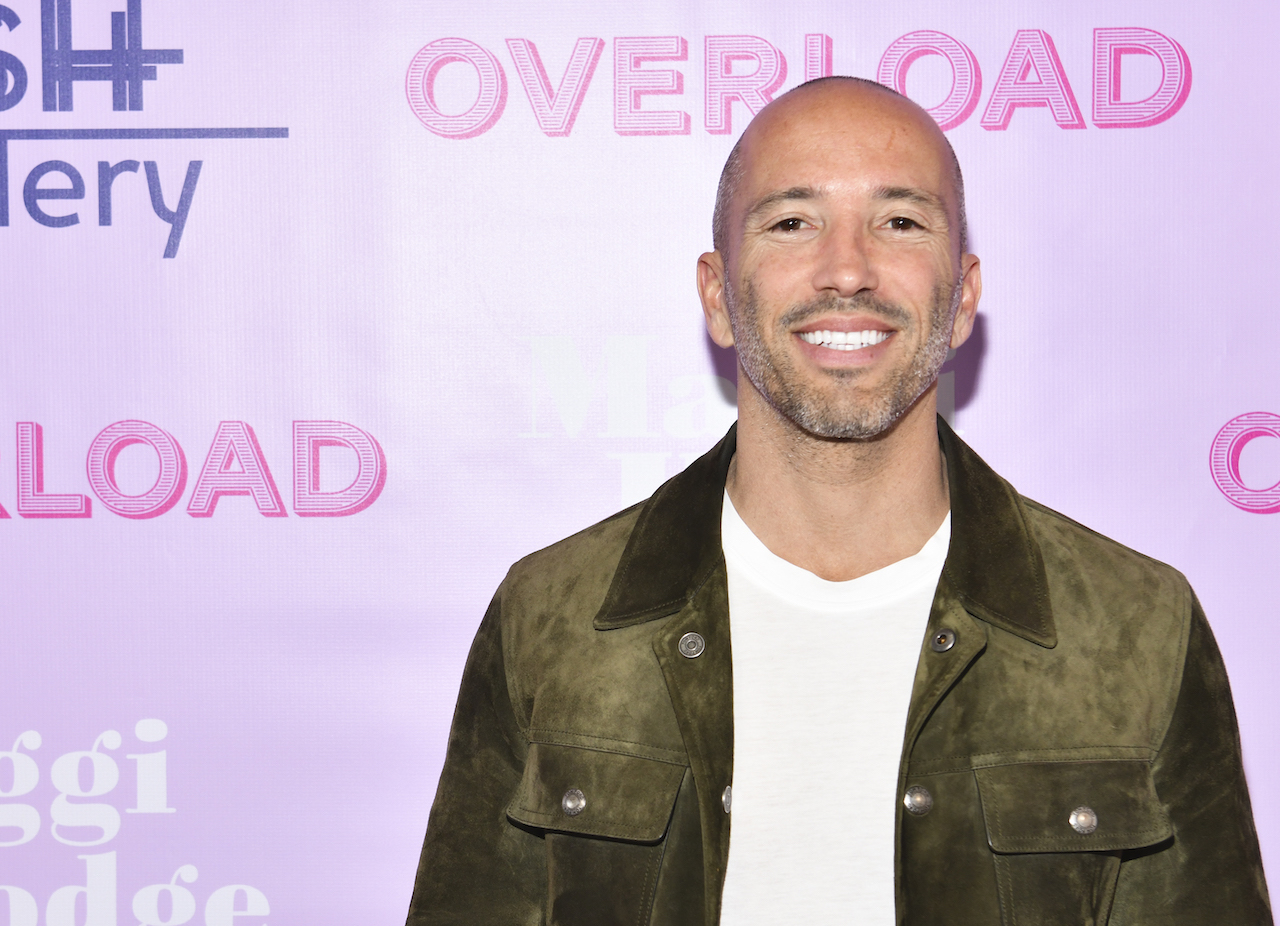 That's not the only scene that has fans talking. There was a scene of Chelsea Lazkani having dinner with Jason and Mary Fitzgerald. Cameras show the back of Chelsea's dress when she hugs Mary. The problem is the back of the dress is held together with rubber bands, probably to make it more form-fitting on her body.
The clip has a lot of people talking online, and it's getting added to the list that things aren't always what they seem on the Netflix show.