'Selling Sunset': Jason Oppenheim Makes a Huge Announcement in Season 4
Jason Oppenheim is the luxury real estate broker many people know from Selling Sunset. Now, he is expanding the Oppenheim Group's ventures. The broker and reality star shared some big news with his castmates in the season 4 finale of Selling Sunset. Find out what Oppenheim revealed and what it means for fans of the Netflix series.
[SPOILER ALERT: Spoilers ahead for Selling Sunset Season 4].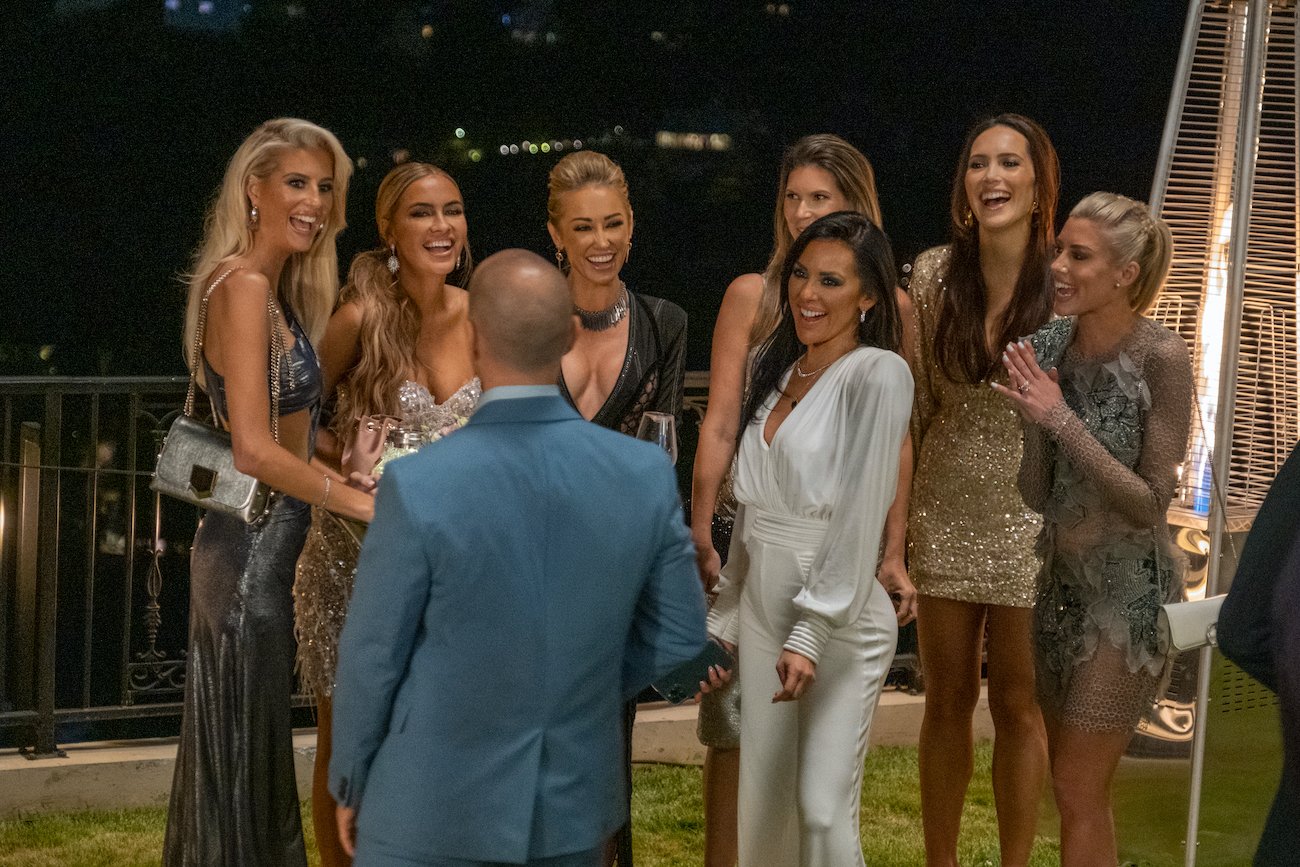 Christine Quinn is an outcast in the 'Selling Sunset' Season 4 finale
The overarching storyline in Selling Sunset Season 4 revolves around Christine Quinn and the splintered relationships with her co-workers. But when Emma Hernan joins the team, Quinn feels a new level of betrayal. 
According to Quinn, she and Hernan have the same ex-boyfriend. Hernan was allegedly dating the mystery man at the same time Quinn was, unbeknownst to the reality star. 
In episode 6 of the new season, Quinn reveals she was dating the "love of her life" for two and a half years. He proposed to her three months before Quinn allegedly spotted him with Hernan.
Meanwhile, Hernan has a different version of the story — one the women of the Oppenheim Group stand behind, including Mary Fitzgerald. Feeling ganged up on, Quinn debates attending the big soiree Oppenheim hosts in the season 4 finale. Ultimately, she attends, if only to hear the big announcement.
Jason Oppenheim announces a new office in the 'Selling Sunset' finale
After making his team wait, Oppenheim reveals the brokerage is expanding during a cocktail party at his home. "Brett and I have been thinking about expanding this office," Oppenheim tells the crowd. "I just signed a huge lease for a huge building in Newport Beach."
Some of the Orange County real estate agents are in attendance at the party. As they mingle with the team's original members, Oppenheim urges the newbies to "remember who built this house."
This shouldn't come as a surprise to fans of Oppenheim's. He posted about the Newport Beach office opening on Oct. 11, 2021. "It was a privilege working with Architectural Digest on their article about our new office in Newport Beach!" he captioned an Instagram photo. "I'm so excited to finally post these photos as we have now finished this six-month passion project and build-out. Now it's time to get to work in the OC!!!"
'Selling Sunset' spinoff 'Selling the OC' coming to Netflix in 2022
On Nov. 8, 2021, Variety shared news of the Netflix spinoff series Selling the OC. Selling Sunset's executive producer Adam DiVello is working on the show, which is currently filming and slated to premiere on Netflix next year. 
RELATED: 'Selling Sunset': 5 Rules the Netflix Cast Must Follow
According to Variety, Selling the OC will follow Oppenheim as he expands the company in Newport Beach. The show will also feature Alexandra Hall, Austin Victoria, and Brandi Marshall, among other agents. At this time, it's unclear if any of the Selling Sunset agents will appear in Selling the OC. 
If you don't feel like waiting until next year, DiVello and his company Done and Done Productions are dropping Selling Tampa on Dec. 15. Stream Selling Sunset Season 4 on Netflix now. And stay tuned to Showbiz Cheat Sheet for updates on Selling the OC.