'Selling Sunset': Justin Hartley's Ex-wife and Daughter Weigh in on Drama Surrounding His Split from Chrishell Stause
Chrishell Stause is having to relive her breakup from Justin Hartley all over again. The divorce is now playing out on season 3 of  Selling Sunset. And now, Justin has already gone public with his relationship with his former Young and the Restless co-star Sofia Pernas. Since season 3 of the show started airing, fans have been upset with the way Justin handled things. But his ex-wife Lindsay Hartley, and daughter, Bella are standing by him.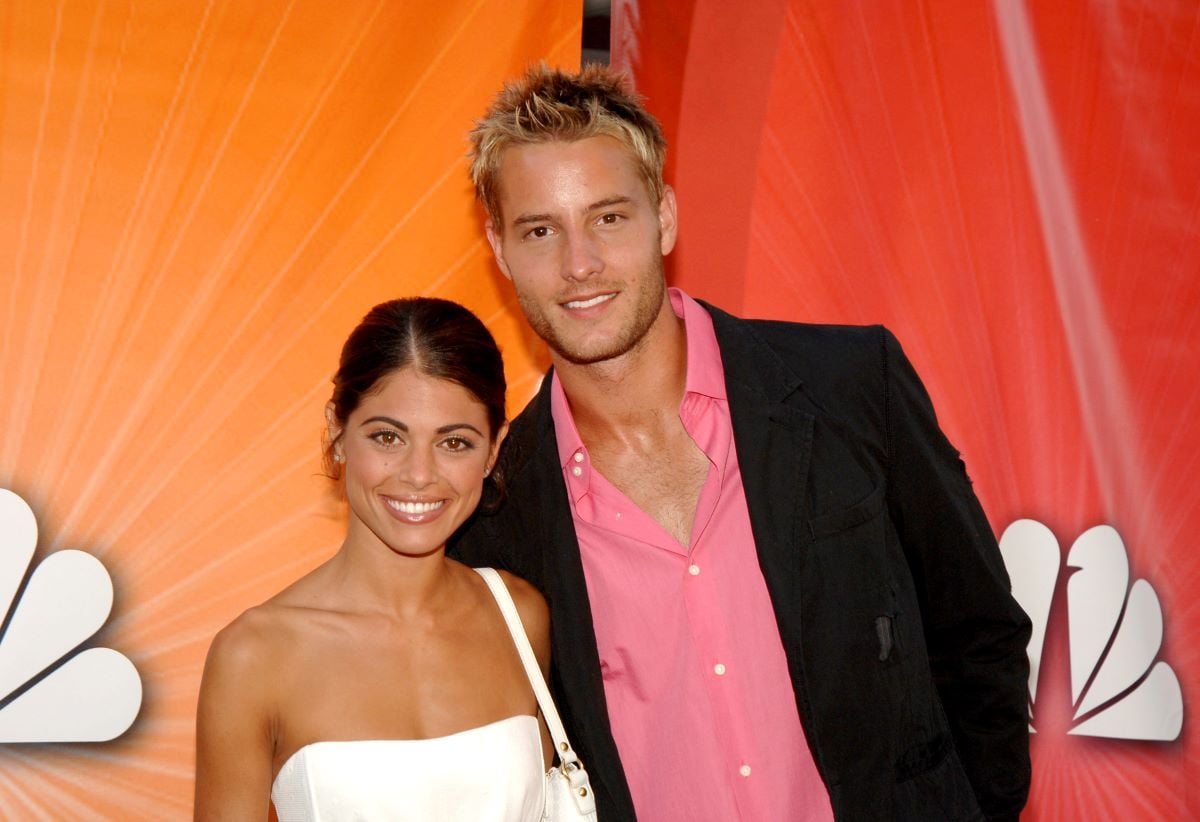 What happened between Chrishell and Justin?
Justin filed for divorce on November 22, 2019 and Stause was apparently shocked by the sudden dissolution of their marriage.
"He texted me that we were filed," Stause told her co-star Mary Fitzgerald on the show. "Forty-five minutes later, the world knew.
 "I talked to him right after because I thought that must be a joke," she continued. "But that was kind of the end of the communication.
It all happened so suddenly that Stause didn't know what exactly she should do.
"When I found out, I was minutes before leaving the house for work so I immediately just grabbed a few things and I just got out of there as fast as I could," she said on the show. "I don't think I really knew where I was going or what I was going to do, but I just had to leave."
What does Lindsay Hartley have to say?
Justin and Lindsay were on Passions together. The two were married in 2004 and divorced in 2012. Lindsay recently took to Instagram to stand by the This Is Us star.
RELATED: What is 'Selling Sunset' Star Christine Quinn's Net Worth?
"In a day when social media should be used for positivity … an inspiration towards movement in an honest and deserving way, I'd like to join, by highlighting my appreciation for my family," Lindsay wrote in an Instagram post yesterday. "Today, I appreciate my ex-husband Justin for not only being [an] exemplification of a solid man but for being my dear friend and devoted father to our daughter. Simply put; for being family. We derive our own opinion of people by experiencing life and time together, and we do our best to hold dear the ones that maintain consistent kindness, love, and generosity."
Justin and Lindsay's 16-year-old daughter reposted Lindsay's sentiments on her own page.
How does Chrishell Stause feel about it all?
Though fans may be bashing Justin, Stause isn't. In fact, she still loves her ex-husband.
"I obviously really, truly love him and it's unfortunate the way that everything happened and the timing of everything," she told Entertainment Tonight. "I still had a month to plot shooting the show when this all went down. Hopefully we can get to a place where one day we will look back at this and laugh. I don't know, hopefully. It's very unfortunate and relationships are hard."
RELATED: Justin Hartley's Ex-Wife Chrishell Stause Opens Up About Divorce: 'It Was Like Ripping a Band-Aid Off'
Now, she is focusing on herself and moving forward with her life despite the fact that her breakup is replaying on Netflix for all to see.
"I have so many great things to focus on and so much good news," she told the outlet. "It's one of those things where I have to focus on what I am really grateful and fortunate for and that's a lot right now. So, I am very good."