'Selling Sunset': Mary and Romain Caught Faking Wedding Drama — They Were Actually Married Before Season 1
During the first two seasons of Netflix's Selling Sunset, fans watched Mary Fitzgerald and Romain Bonnet get engaged and plan their wedding. Season 1 featured Romain's proposal, and season 2 centered on Mary planning her big day. Cameras were even on hand for their wedding in October 2019. But now, a new report proves the couple faked the whole thing.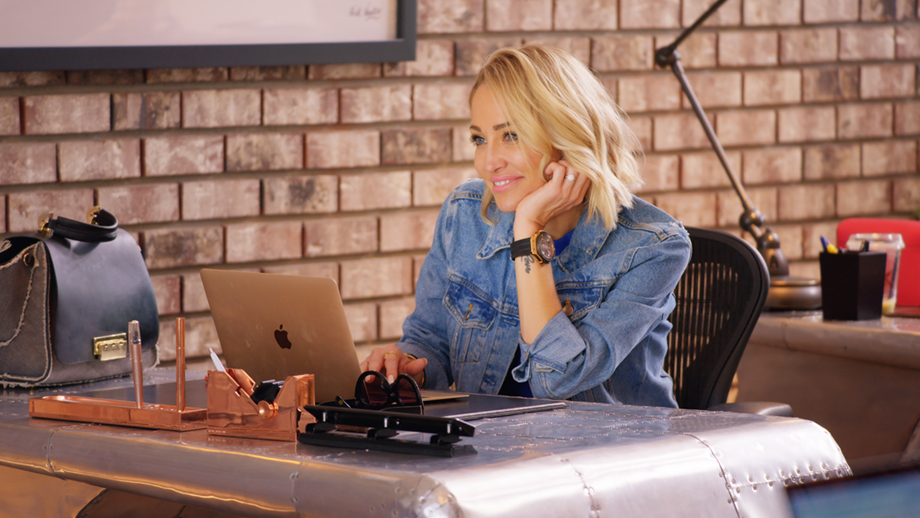 Mary Fitzgerald dated Jason Oppenheim before 'Selling Sunset'
During Mary and Romain's engagement party in season 1, Jason Oppenheim – president and founder of The Oppenheim Group – revealed that he and Mary had previously dated. Jason said that he dated Mary for about six months, and she added that they briefly lived together.
As Good Housekeeping noted, when Chrishell Stause asked why they broke up, Jason took the blame. He explained that he and Mary were good friends before they dated, and they are "much closer now."
Mary's previous relationship with Jason has caused some tension with her co-workers. Many believe that Jason gives her special treatment with more leads and listings.
"Jason and I have been friends for probably 15 years," said Mary. "We dated for maybe a year of that. These girls are trying to take away all of my success and my hard work, saying, 'Oh it's because they dated.'"
Jason denies giving Mary special treatment. However, he does admit that based on the work she has done, she brings more money into the brokerage and sells more properties than anyone else.
Jason is impressed by Mary's level of success
While Mary's engagement to Romain has been part of the Selling Sunset storyline, her successful career has also been a huge source of drama. In addition to tying the knot with Romain in season 2, Mary also sold her wedding venue.
Some of her colleagues credited Mary's success to her relationship with Jason. But, he says that the "facts speak for themselves. Jason describes Mary as an "extremely successful" who is "on a tear right now."
RELATED: 'Selling Sunset': Jason Oppenheim Didn't Realize the Show Would Focus So Much on the Cast Members' Personal Lives
He says that when people suggest that she is somehow being rewarded because of her relationship with him, it minimizes what Mary's accomplished. It's not because of their friendship, Jason says. It's because of her "hard work and success."
Jason explained that it is always great for a brokerage to see an agent become successful by working so hard. But, it feels ten times better when that agent is your best friend. He called the experience rewarding and said he was Mary's "biggest supporter" and "biggest fan."
Mary and Romain got married before 'Selling Sunset'
Mary might not be faking her career success on Selling Sunset, but she hasn't been honest about her relationship. According to TMZ, Mary and romain got married on March 9, 2018, at the Ventura Courthouse. This was months before they started filming the Netflix reality series.
The court docs reveal that a deputy commissioner of civil marriages officiated the ceremony. Their witness was a woman named Nicole Young. The date of the wedding was just four months after Mary finalized her divorce from her second husband.
RELATED: 'Selling Sunset': Mary Fitzgerald Doesn't Speak to Christine Quinn and Insists She Works Harder Than Jason Oppenheim
This means that Romain's season 1 proposal to Mary while they laid in bed was staged. What's more, all of the season 2 wedding planning, dress shopping, and venue scouting was for the TV wedding, not the real thing.
It isn't clear how long Mary and Romain were together before they tied the knot at the courthouse. But, the revelation that they were already married before they started filming Selling Sunset seems to prove that all of the drama surrounding their relationship has been completely fake.
Selling Sunset is available for Streaming on Netflix.