'Selling Sunset': Mary Fitzgerald Found Out About Christine Quinn's Pregnancy Just Like the Rest of Us
New real estate shows seem to be popping up on streaming services daily, but even though there are lots of shows that allow you to watch rich people buy insane houses, none of them offer the drama that Selling Sunset does. The show covers everything from divorce to fertility problems and broken friendships, all with the backdrop of multimillion dollar mansions. Recently, reality star and star realtor Mary Fitzgerald opened up to Showbiz Cheat Sheet about where her relationships with some of the girls stand.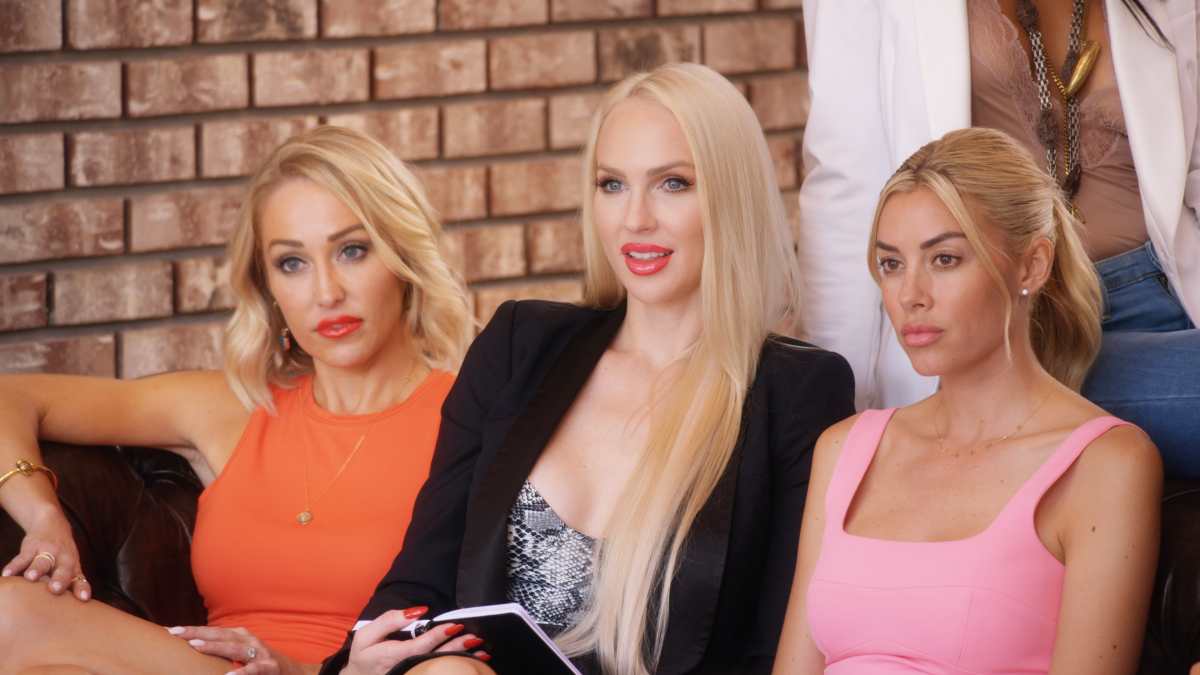 'Selling Sunset' season 3
Season 3 of Selling Sunset was a wild ride. After the high of Fitzgerald's wedding in season 2, season 3 took a turn for the worst when Chrishell Stause was hit with a surprise divorce from her ex-husband, This Is Us star Justin Hartley. Fitzgerald and Amanza Smith Brown rallied around Stause to help her through the difficult time while Davina Potratz and Christine Quinn chose to take Hartley's side, despite not really knowing him at all. The season ended with Stause running out of Quinn's elaborate wedding after being borated with comments about her failed relationship by Potratz.
What have the women been up to since filming ended?
Since filming for season 3 ended, Fitzgerald has been focusing more on making her own new purchase feel like a home.
"So I'm just getting settled into our new house," she told us. "It's amazing having the gated back yard for the dogs. So we've been really happy and busy doing that and Romain's working all the time."
And the rest of the cast has been keeping busy as well.
"Everyone's remodeling their homes right now," she continued. "And we've all been super busy selling homes."
How did 'Selling Sunset' star Mary Fitzgerald find out about Christine's pregnancy?
In season 1, Fitzgerald and Quinn were best friends but by season 2, that relationship was greatly fractured. The two seemed to make amends when Quinn apologized to Fitzgerald during her dress fitting, but their relationship clearly is not back to where it once was as they have only spoken a few times since filming ended.
"We did we did have a conversation about six months ago where we tried to hash things out and figure out where everything went wrong and and talk about what has offended each other to try to get back to a better place and a very civil place."
Since then, the two have barely spoken and Quinn didn't tell Fitzgerald about her pregnancy.
"When I heard about her being pregnant, I sent her a voice memo and congratulated her on it so hopefully we will see each other soon," she said. "But I just wanted to extend my my best wishes and congratulations."
Despite not being as close as they once were, Fitzgerald still wishes Quinn the best.
"I just had no idea," she said of her former friend's pregnancy. "But I'm very, very happy for her. I'm curious to hear more about about the whole situation, but I'm not really one to keep pressing an issue or ask a bunch of questions. If she wants to tell me, she'll tell me. If not, I send all my best."