'Selling Sunset': Mary Fitzgerald Comments on Chrishell Stause and Jason Oppenheim's 'Chemistry'
Last year, Selling Sunset fans watched as Chrishell Stause experienced an unexpected divorce on the show. Stause has since moved on from that part of her life and found romance again. This time, it is with her boss, Jason Oppenheim.
Mary Fitzgerald, who appears on Selling Sunset with both Stause and Oppenheim, recently commented on the pair's "chemistry."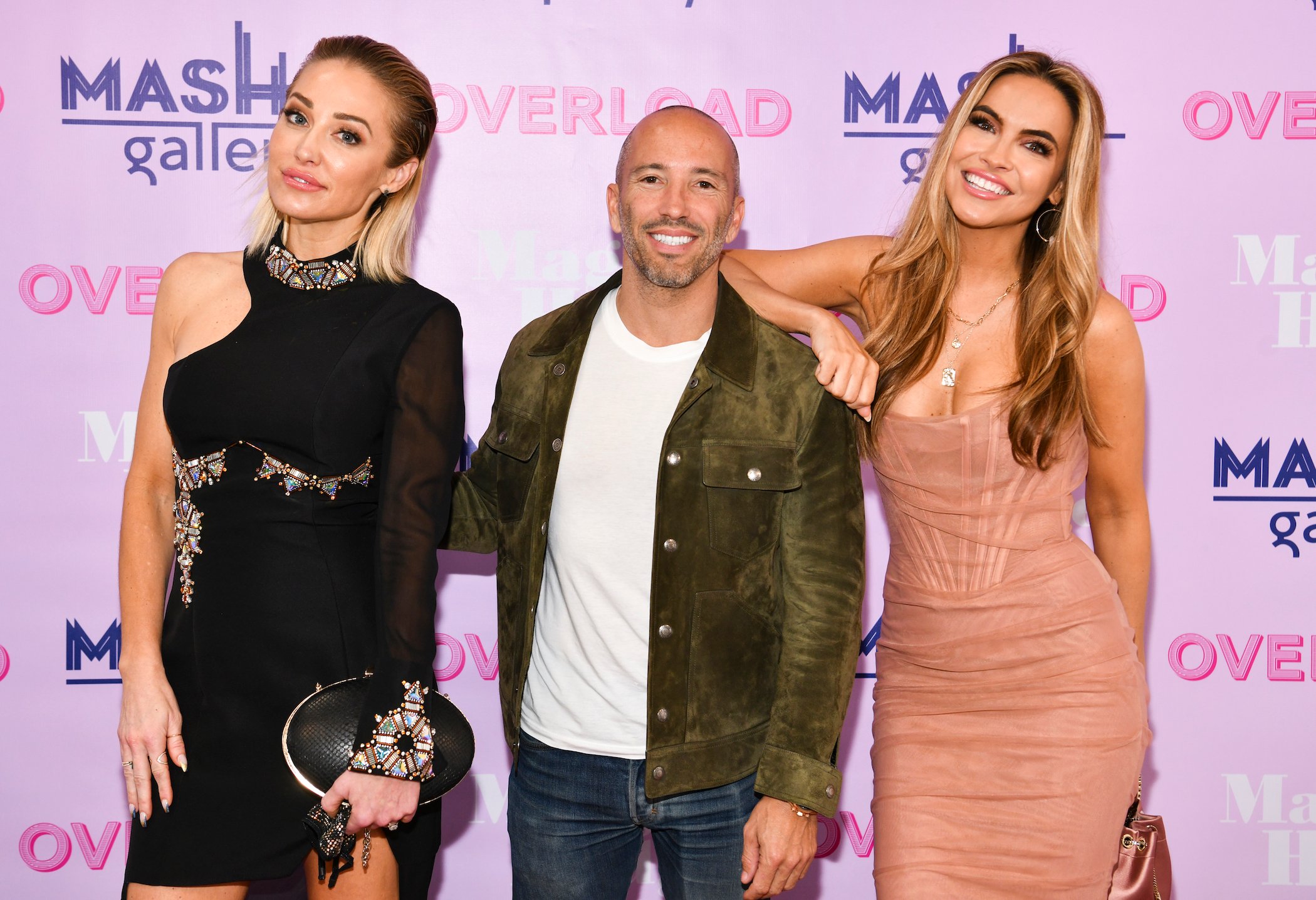 Chrishell Stause and Jason Oppenheim revealed they are dating
On July 28, Stause and Oppenheim revealed that they are dating. Stause posted a series of photos on Instagram from a vacation in Italy with other Selling Sunset cast members. Two pictures showed her and Oppenheim embracing and kissing each other.
"Chrishell and I became close friends and it has developed into an amazing relationship," Oppenheim told People. "I care about her deeply and we are very happy together."
On July 31, Us Weekly also shared many photos of Stause and Oppenheim being lovey-dovey in Rome. The outlet reported that the couple visited the Trevi Fountain with their friends and had a romantic dinner together.
Mary Fitzgerald comments on her friends' 'chemistry'
RELATED: 'Selling Sunset': Mary Fitzgerald Found Out About Christine Quinn's Pregnancy Just Like the Rest of Us
As many Selling Sunset viewers might know, Fitzgerald and Oppenheim had a past. During the first season of the show, Oppenheim said that he and Fitzgerald dated for "six months to a year," and they even lived together for some time. After the breakup, they remained close friends and now work together at Oppenheim's brokerage.
Fitzgerald is also friends with Stause, and she seems entirely supportive of Stause and Oppenheim being together.
"I couldn't be more excited for them! They are both two of my closest and dearest friends, so I'm over the moon that they're together and make each other so happy," Fitzgerald told People before adding about her husband, "Now Romain and I have our closest friends as a couple to double date with! I'm elated!"
She also commented on Stause and Oppenheim's "chemistry."
"I think Jason is in a different place now than when we dated, and he's now ready to commit," she explained. "They are also just an incredible match for each other! Jason and I have a very special bond and friendship, but they have chemistry that is meant for more than just friendship."
Additionally, Fitzgerald shared she did not approve of everyone Oppenheim dated in the past, but she "100 percent" supports him being with Stause.
Mary Fitzgerald does not think this will affect the brokerage
RELATED: 'Selling Sunset': Mary Fitzgerald Teases Why RHOC's Braunwyn Windham-Burke Could Be Featured on Season 4 (Exclusive)
On Selling Sunset, Oppenheim was often accused of showing favoritism toward Fitzgerald at work because of their history. However, the two of them always denied this was the case, and Fitzgerald does not think Oppenheim's new romance with Stause will affect their workplace either.
"I would secretly be a little excited if I could finally pass the 'Mary gets favored' baton to someone else," she joked before adding, "All joking aside, there is and won't be favoritism inside the brokerage… Most of us are all very close and consider each other family, so it will bring us closer together if anything."