'Selling Sunset': Mary Fitzgerald Shares the Biggest Changes the Netflix Show Made on Her Life [Exclusive]
Mary Fitzgerald has sold multi-million-dollar homes since 2008, but in March 2019, the Los Angeles realtor became a reality star thanks to Selling Sunset. Showbiz Cheat Sheet caught up with the reality TV star over Zoom to talk about Selling Sunset Season 4 and how the success of the Netflix series has changed her life.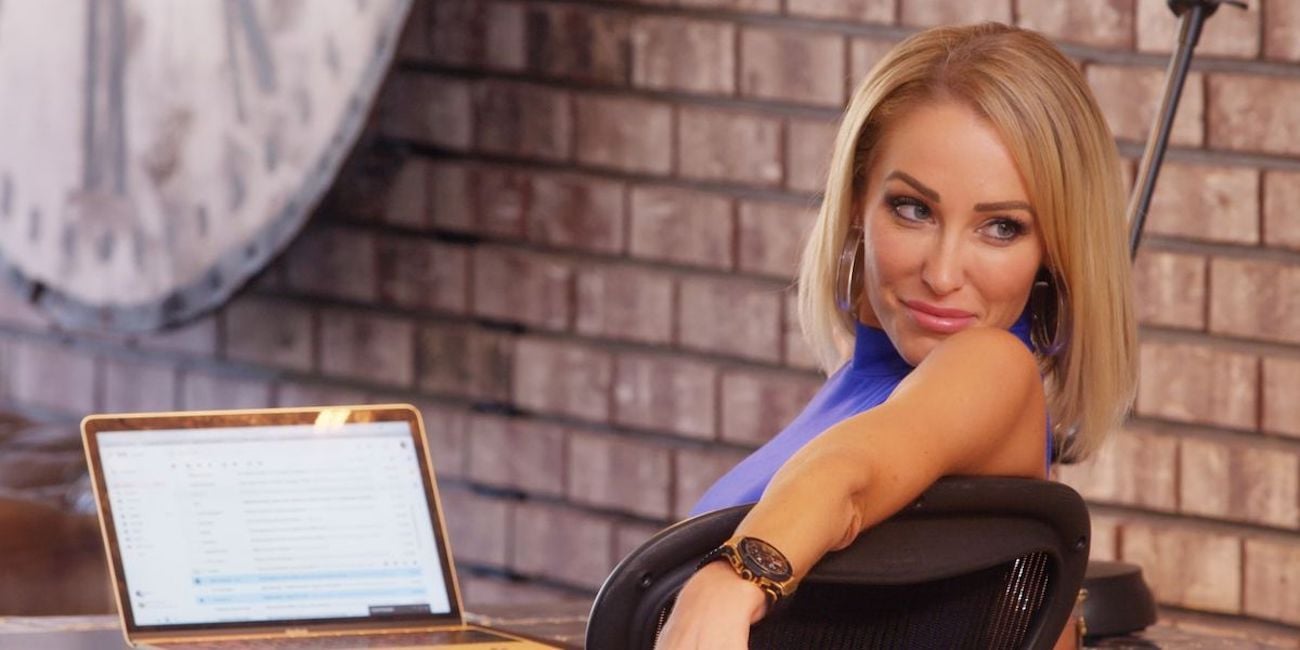 'Selling Sunset's success with Netflix audiences
In March 2021, Netflix announced the renewal of Selling Sunset for seasons 4 and 5. The streaming giant will release season 4 on Nov. 24, 2021, with details about Selling Sunset Season 5 still unknown. 
For Chrishell Stause, Fitzgerald's friend, real estate colleague, and co-star, Selling Sunset remains popular with viewers because of the casts' authenticity. "I think it would be a disservice if we were pretending to be something we weren't," Stause told Forbes, adding:
"I think that's really why people tend to love the show because we've seen a million of those reality shows come and go, where people are kind of like putting on fronts and acting. For better or for worse, this really is who we are so…I think people can see that when they watch."
During our call, Fitzgerald admitted the coronavirus (COVID-19) pandemic probably helped with the show's popularity, too. "Everyone [was] stuck in their house and if they wouldn't normally watch that kind of show, they ran out of things to watch," Fitzgerald joked with Showbiz. "By default, they watched it and then they liked it." 
'Selling Sunset' has made Mary Fitzgerald more cautious 
With all of the success Selling Sunset has experienced over four seasons, Fitzgerald's life has changed in many ways, most of which are positive. "I can't go out of the house looking like a homeless person anymore," the Selling Sunset star told us. 
Constant awareness of who is taking her photo is one thing, but so is what people are recording. "We have to kind of be careful of what we say and do in public," Fitzgerald explains.
The most significant adjustment has been avoiding talking about clients from The Oppenheim Group or speaking about something from the show that hasn't aired yet. "We've seen people with their phones underneath [tables] videoing us, so we just have to be careful not to say and do things that give stuff away," she adds. 
Mary Fitzgerald's real estate business has increased thanks to 'Selling Sunset' 
Aside from adapting to what she can and can't say in certain situations, Selling Sunset has caused another significant change in Fitzgerald's life. Her real estate business continues to grow, thanks to the publicity that surrounds Selling Sunset. 
"I've had a lot of clients reach out to me because of the show," Fitzgerald tells us. "I'm working with one now. I just got him the other day, showed him around, and just put in an eight million dollar offer for him." 
Her real estate business isn't the only thing that's booming thanks to the Netflix show. "It's just busy now…we have a bunch of collaborations [on] Instagram, [there's] filming, and [handling] our clients and press. It's very busy." 
Hear more from Fitzgerald in Selling Sunset Season 4, which debuts on Netflix on Nov. 24.