'Selling Sunset': Mary Fitzgerald Teases Her Relationship With Christine Quinn in Season 4 [Exclusive]
Thanks to the Netflix series, Selling Sunset stars Christine Quinn and Mary Fitzgerald had a very public falling out. Showbiz Cheat Sheet spoke with Fitzgerald via Zoom to get an update on her friendship with Quinn. Speaking with Fitzgerald, she shared details about Selling Sunset Season 4 and what Quinn will have to do to regain her trust.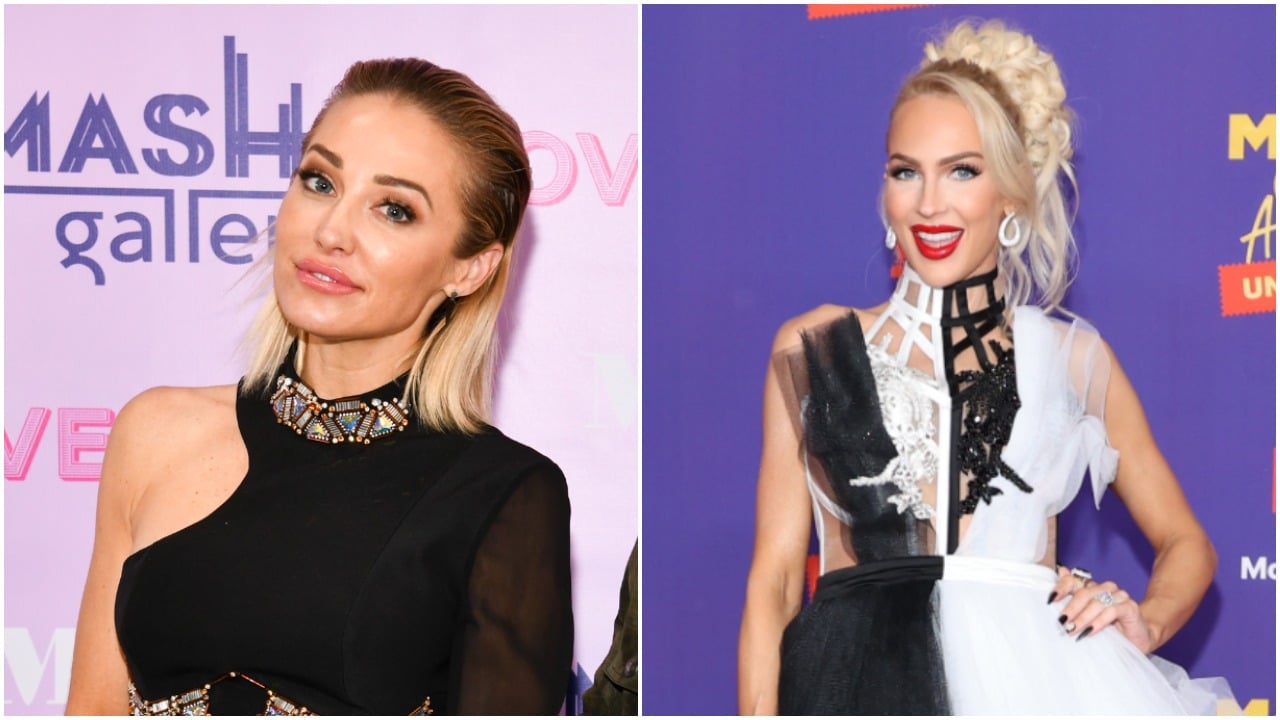 'Selling Sunset' Season 4 will feature Christine Quinn, contrary to popular belief
With the release of season 4 coming up, the cast has been promoting the show on social media. Some fans took notice of Quinn's absence in posts, so they started to wonder if she was going to be in season 4. 
Quinn spoke out about her involvement in season 4 on Twitter. "Got cut off and I'm SOOOOO tired of addressing this," she tweeted. "I am in every single episode of season[s] 4 and 5 of Selling Sunset. The girls intentionally leave me out of photos. I have real work to do besides sit on my phone and prove 24/7 that I'm filming a TV show. Y'all going to see me."
Mary Fitzgerald 'wants her old friend back' in 'Selling Sunset' Season 4
In an interview with The Daily Star, Fitzgerald reveals she and Quinn are no longer friends. Naturally, we had to ask Fitzgerald about what her falling out with Quinn means for Selling Sunset. 
"In the beginning [of season 4], you're going to see me kind of battling my feelings about it because I don't want to give up on her," Fitzgerald tells Showbiz. "I want my old friend back, but the things she keeps doing and the comments she makes to press and what she's doing to all of my friends, I'm just like… I can't have someone in my life like that."
Fitzgerald says one minute, she and Quinn will be "good," then the next, "she's ripping [her] apart in articles." Often, the Selling Sunset realtor doesn't understand what's happening within her relationship with Quinn. 
"My friends are very, very important to me, and trust and loyalty is very important to me," Fitzgerald adds. "I had a hard time in the beginning of season 4." This was the first time the entire cast had seen each other before the start of the coronavirus (COVID-19) pandemic. 
"It was just weird…the things that were going on, so I just had to put a wall up finally," Fitzgerald concludes. She says she can be around Quinn and be professional. "But as a friend…a lot [is] gonna have to change for me to want to be friends." 
Mary Fitzgerald and Christine Quinn's friendship in early seasons of 'Selling Sunset' 
Throughout the Netflix show, Quinn and Fitzgerald have had their fair share of ups and downs. In the season 1 finale, Quinn gets into an argument with Chrishell Stause. When Fitzgerald comforted The Oppenheim Group newcomer instead of Quinn, that didn't sit right with her. 
Later, Quinn wasn't invited to Fitzgerald's bachelorette party. Eventually, the two made up in time for Fitzgerald to tie the knot to Romain Bonnet. Plus, Fitzgerald did attend Quinn's wedding, which is featured at the end of Selling Sunset Season 3. But as she revealed to Showbiz, those ties aren't as strong as they once were. 
Watch Selling Sunset Season 4 on Netflix beginning Nov. 24.