'Selling Sunset': The Oppenheim Group Office Is a 'Dysfunctional' Workplace, Expert Says
Netflix's Selling Sunset premiered in 2019 and has since attracted numerous fans. The show follows a group of real estate agents at the Oppenheim Group brokerage in Los Angeles as they sell luxury houses while navigating personal problems.
Viewers have most likely also become familiar with the Oppenheim Group office, which seems to foster a close-knit environment between the agents. However, a workplace expert is now criticizing the brokerage for being "dysfunctional" and not having enough "boundaries" between coworkers.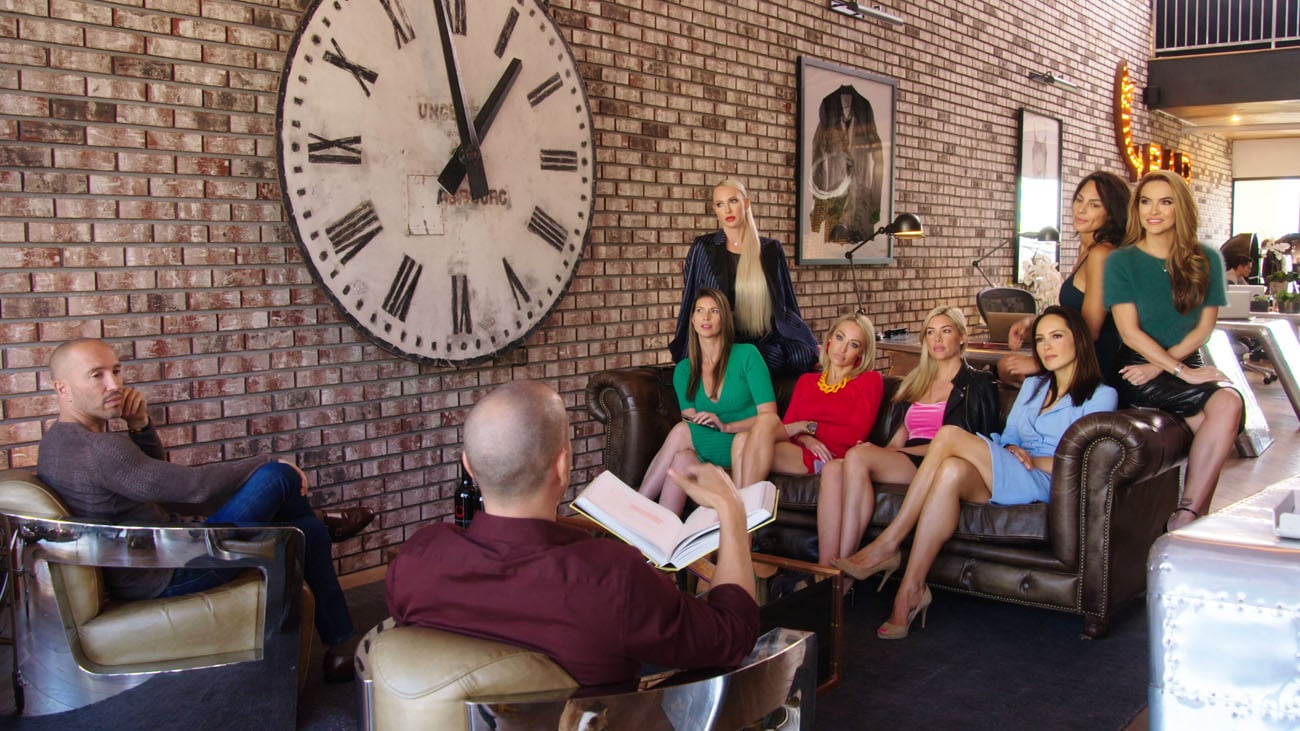 'Selling Sunset' showcases real estate agents' professional and personal lives
Selling Sunset spends a lot of time showing how the real estate agents at Oppenheim Group sell expensive houses to various buyers. However, it is not all professional. The agents also showcase their personal lives on the series and discuss them with their coworkers as well.
For example, at the Oppenheim Group office, the agents can often be seen talking about their private matters, such as their dating lives, breakups, weddings, and divorces.
Expert says some conversation topics on the show are 'not OK' for work
Vice recently posted an article exploring the issue of Selling Sunset cast members and their personal talks at the office. The outlet spoke to Alison Green from the website Ask A Manager, and according to Green, the agents on the show do veer into the territory of talking about things that are "not OK" for work.
Vice pointed out one conversation in which Heather Rae Young and a few colleagues discussed "growing a bush." Green said, "Working in an environment with a lot of racy talk can really skew your sense of norms about what is and isn't okay for work."
Green explained, "If everyone around you is talking about boobs and bushes, it's easy to start feeling like it must be OK. But no, this isn't OK for work! That's because at work there's no way to know for sure that everyone around you is comfortable with sexualized conversation. People won't always speak up if they're not, because they don't want to create awkwardness in the place they depend on for their income."
Additionally, Green pointed out the potential for sexual harassment to occur in such an environment.
The Oppenheim Group office has also been described as 'dysfunctional'
Green even went as far as to describe the Oppenheim Group office as being "dysfunctional" and criticize Jason Oppenheim's frequent usage of the word "family" to describe his company.
"Ahhhh, the 'we're like a family' trope, used to justify dysfunctional workplaces everywhere," Green told Vice. "'We're like a family' is often a flag for dysfunction; it frequently means boundaries get violated and employees are expected to be loyal to the company over their own interests (for example, working long hours for low pay and accepting bad management because 'family')."
She also criticized the company culture because of the numerous instances where the real estate agents would be rude to one another without intervention from their bosses.
Speaking about Davina Potratz' harsh words to Chrishell Stause following Stause's divorce, Green said, "Ideally, Chrishell would have a manager who created a work culture where cruel behavior like this couldn't get a foothold. There are offices where meanness is so out of sync with the culture that Davina would have been quickly shut down… She'd need to decide if she can work there reasonably happily knowing this likely won't change."
Of course, it is also important to remember that Selling Sunset is a reality show. Whether the Oppenheim Group office is really like how it is portrayed on Netflix is probably not something most viewers will be able to see.