'Selling Sunset' Producers Allegedly Knew Christine Quinn Was Leaving the Oppenheim Group, Staged Her 'Firing' Anyway
Christine Quinn spills all the tea about her exit from The O Group and the 'staged' bribery storyline in the 'Selling Sunset' finale.
Selling Sunset star Christine Quinn is no longer with the Oppenheim Group. Naturally, many fans are concerned about her future with the Netflix series. In a recent interview, Christine shed light on her exit from the brokerage, which she claims producers knew about, and details the staged firing in the season 5 finale of Selling Sunset.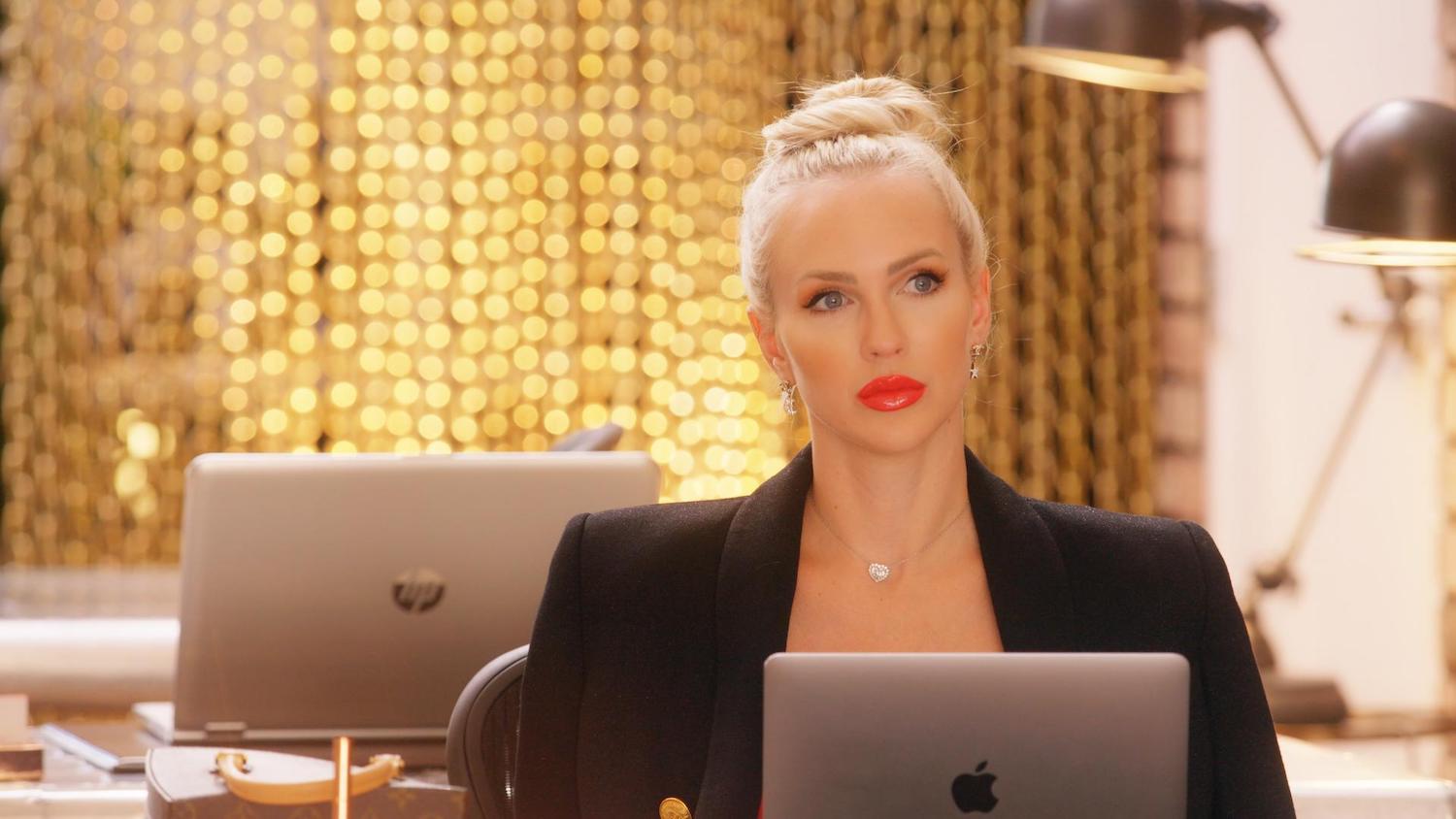 Christine Quinn was once fired from 'Selling Sunset' then rehired 
In her book How to Be a Boss B****, Christine says she once lost her job from the Netflix series. "I once got fired (and then rehired) by the production company," Christine writes (via Us Weekly). "I was pointing out in interviews all the things that were totally fake, from our dialogue to our relationships, to our actual listings." She elaborates:
"Our clients didn't want their houses turned into sets. Most of them didn't want to get involved with the s*** show that is reality TV. So the producers would feed us listings, especially the new girls. There was dirt to be shared and these big glossy lips of mine weren't about to keep any secrets. I didn't sign a f***ing NDA! Of course, by the next season, we all had to sign one … to preserve the 'magic curtain' and all that bulls***."
'Selling Sunset' showrunners allegedly knew about Christine Quinn's exit from The O Group 
Christine claims production knew about her exit from Brett and Jason Oppenheim's brokerage on the Call Her Daddy podcast. "When we were filming season 5, my husband and I had been working on a company for a year-and-a-half called RealOpen," she said. 
Christine continued: "I told production going into it, 'Listen, I'm leaving The Oppenheim Group … let's get creative with the storylines. Let me talk about my own brokerage.' They completely edited [that] out because that's not a convenient storyline."
'Selling Sunset' Season 5 makes it look like Christie Quinn was fired 
Selling Sunset Season 5 revolves around Christine allegedly bribing a client of Emma Hernan's not to work with her. Christine said producers fabricated that story to write her out of The Oppenheim Group in an entertaining way. 
"Insert fake bribery storyline and suddenly, 'Aha! We can finally get rid of her leaving on that note,'" she said. "[It] really irritated me."
Christine claimed she had "no idea" about the meeting between Jason and Marty Fitzgerald in the finale episode. "No one called me to tell me that was happening," she added. 
Christine Quinn's brokerage Real Open 
Christine promoted her brokerage RealOpen on Twitter in April 2022. "We work with buyers, sellers, and agents," she wrote, including a link to their website. "Don't get left behind…"
RealOpen's website describes the brokerage as "a team of people passionate about pushing the boundaries of real estate and finance." The site continues: "We are the bridge between the bright future of digital assets and anachronistic industries in need of disruption."
Christine and her husband, Christian Dumontet, run the company with Jim Ricotta, Johnny Schiro, Julie K. O'Neill, David Rich, and Alan Rosca. It's unclear if RealOpen will come up in future seasons of Selling Sunset. As she said on Call Her Daddy, Christine is hopeful they'll get to have a "battle of the brokerages."