'Selling Sunset' Reunion: Jason Oppenheim Holds Back Tears, Says He Didn't Handle Chrishell Stause Breakup 'Well'
Jason Oppenheim tearfully opened up during the 'Selling Sunset' reunion to talk about his relationship with Chrishell Stause.
Jason Oppenheim and Chrishell Stause broke up in December 2021, but their relationship comes up throughout the Selling Sunset reunion episode. Jason still feels strongly about his ex. Find out what he had to say about watching the fifth season of the Netflix series back, plus why he began crying during the reunion.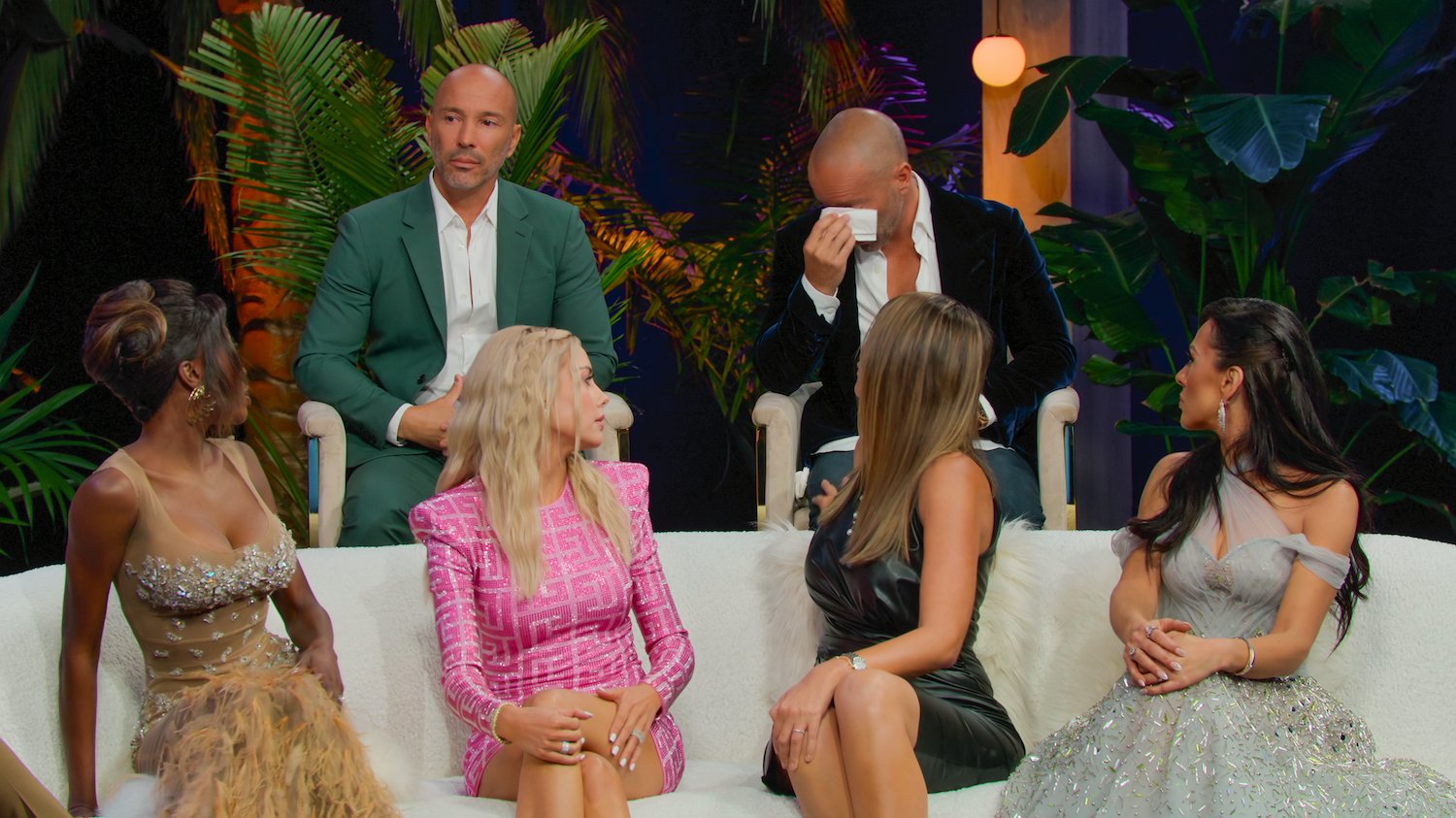 Jason and Chrishell's relationship is a mainstay in 'Selling Sunset' Season 5
Jason and Chrishell first revealed their relationship on a trip to Greece. Selling Sunset Season 5 focuses on almost every aspect of their relationship, including their discussions about having kids. 
Chrishell wants to have children, but Jason is on the fence. In the end, the two break up because of their differing views.
Jason still cares about Chrishell 'very much' 
When asked if his relationship with Chrishell was a "showmance," Jason hesitated to answer. "I don't want to give it any credence," he began. "It's like asking if the Earth is flat — it's a stupid question to me."
Jason continued: "I don't feel the need to explain to people how very meaningful of a —" He stopped to hold back tears.
Comforted by his brother Brett Oppenheim, Jason took a moment to compose himself. "I just need a second," Jason said.
"There's a lot of sadness and loss. Watching the show made it more difficult; it brought it back up. It's been a few months, but I'm still going through stuff. I think there was a lot of love between us and there still is. I still care about her very much. This has been a very difficult breakup."
Jason still feels strongly about Chrishell, despite not being with her. "I could never think more highly of someone than I do Chrishell," he added. "It's not that I think I made the wrong decision … I have the utmost respect for Chrishell and still have as much love for her today as I did then. It's difficult."
'Selling Sunset' star says he 'didn't handle the breakup as well as he could have' 
After sharing a clip of an emotional conversation between Jason and Mary Fitzgerald, Jason admitted he could have done better handling the breakup. "I didn't handle the breakup as well as I could have," he told Chrishell. "You know that."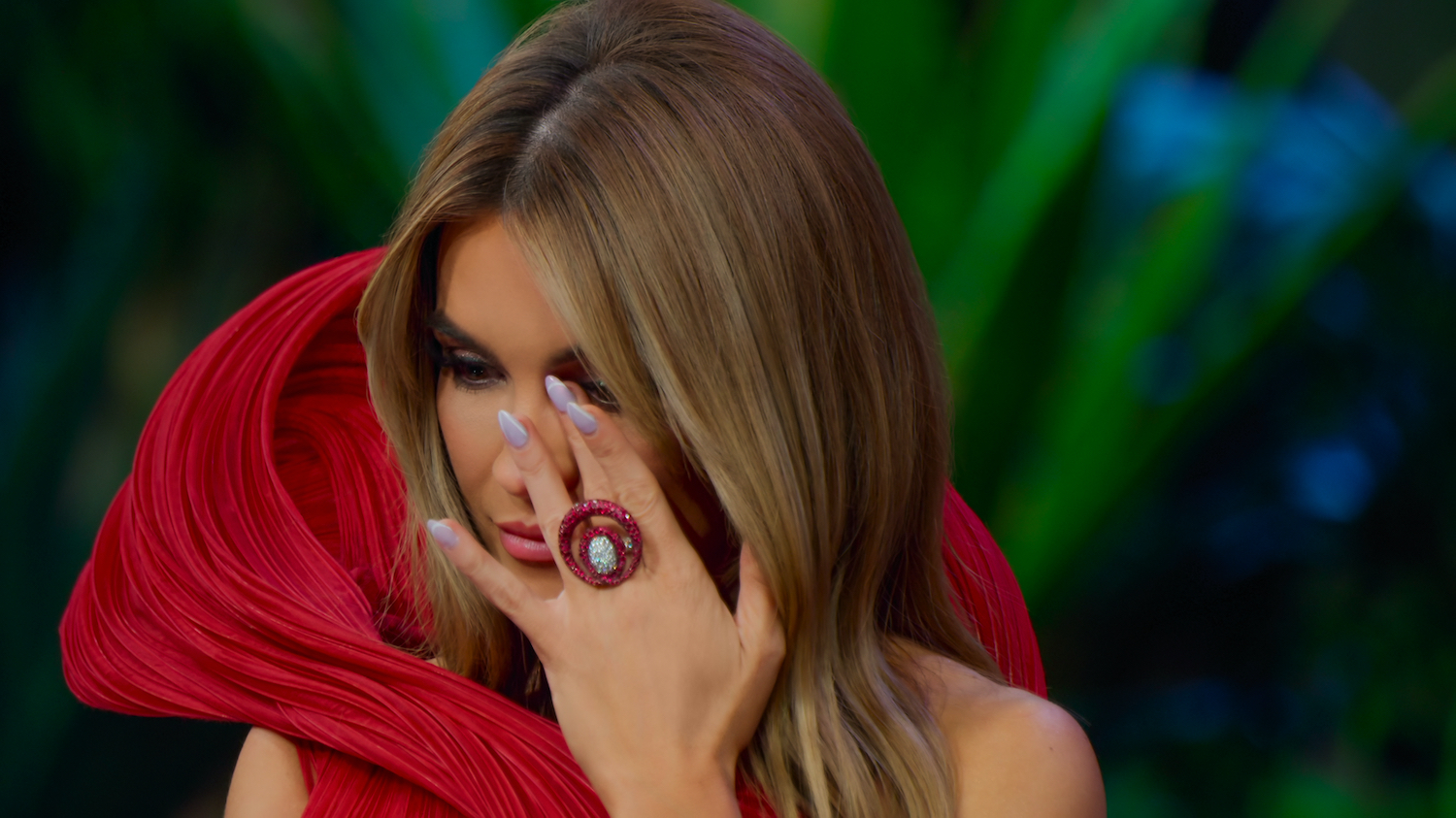 "I think I shut down a little bit emotionally to make it easier on myself," he added. "I should have been more vulnerable. I think right now we've had some time to move on, but then I watch … seeing her upset on the show was difficult." 
The reality star apologized for crying. "I need to get through today so I can help myself move on," he concluded. 
Chrishell Stause addresses if she and Jason will get back together during 'Selling Sunset' reunion
Host Tan France asked the question everyone wants to know the answer to. If Jason asked, would Chrishell get back together with him? 
"Because I know he's steadfast in his decision [of not to have kids], I do not allow my brain to go there," she said. However, if his mind were to change, Chrishell would have to reconsider. 
Watch the Selling Sunset reunion on Netflix.