'Selling Sunset' Season 1 Cut This Agent's $17 Million Listing From the Show
Selling Sunset is a Netflix series about the multi-million dollar luxe real estate market in Los Angeles. The show documents the personal and professional lives of the city's most successful female realtors. Why, then, would editors cut a record-breaking $17 million listing from the first season of Selling Sunset?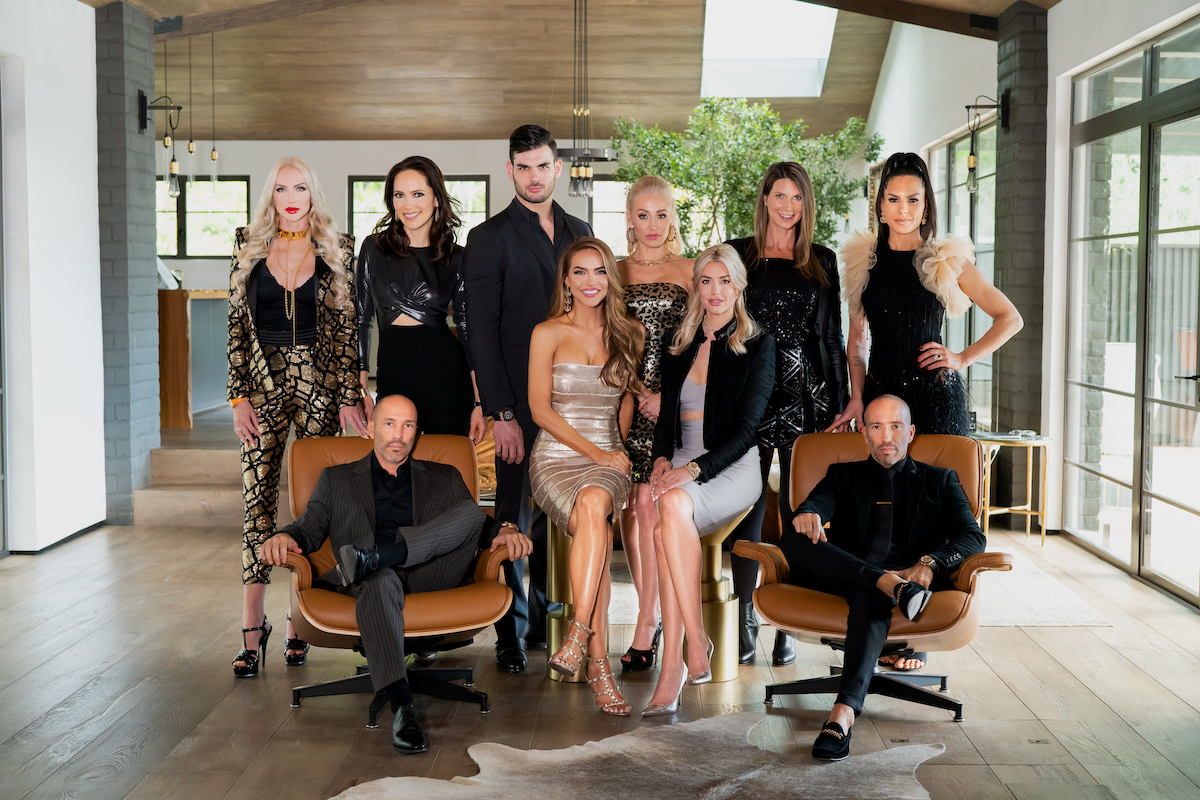 Christine Quinn says she got a 'bad edit' in season 1 of 'Selling Sunset' 
Fans quickly realized Christine Quinn was the resident "Queen Bee" of The Oppenheim Group from the very beginning of the Netflix series. But in reality, Quinn says things aren't that way — at least, they weren't initially. 
"As I was watching season 1, there were a lot of surprises," Quinn explained to Nylon in May 2020. "There were a lot of fed lines. [Showrunners] really did me dirty."
Some fans took Quinn's overtly-b*tchy attitude as sheer reality entertainment. Others took it for face value, sending her letters and death threats for the way she behaved in season. 
"There were certain things the editors promised they wouldn't put in," Quinn said, specifically referencing the "dementia comment" she made about her co-star Chrishell Stause. 
"That's just how I talk," the real estate agent added. "I have a sense of humor. I'm not used to being on television like this." Now, Quinn says she has a better handle on how to behave when cameras are around. 
Showrunners cut Christine Quinn's $17 million from 'Selling Sunset' Season 1
As reality television editors are wont to do, a lot of the footage filmed for a series ends up on the cutting room floor. That was the case with a major listing Quinn had during season 1 of Selling Sunset. 
"They took out a lot of my real estate to replace it with other stuff," Quinn told Nylon. "I had a 17 million dollar listing at the time, which was the biggest listing a female had had at the office." 
Quinn says showrunners never wanted to take the hour-long drive to see the listing. 
"They didn't want to pay for the crew to drive all the way out there," she explained. "It was really frustrating." Fortunately, Quinn found other ways to make Selling Sunset entertaining. 
Christine Quinn taps into her acting background to play up her role as 'Selling Sunset's villain
When Selling Sunset first started, Quinn wasn't trying to be the villain — she was just herself. Now, she's leaning into the title a bit more. 
"I went into the first season thinking the show was about real estate, but now I realize it wasn't," she told the outlet. "It's about how you can entertain people." 
Quinn has a background in acting. Before entering the real estate world, she acted in movies like Shark Night and Hot Tub Time Machine 2 and modeled — something she continues to do on the side. 
"I'm classically trained," said the actor. "And I'm f*cking funny." That background helped Quinn evolve as the villain on Selling Sunset. By the time season 2 rolled around, Quinn wasn't as concerned with real estate. Instead, she focused on being herself, dressing fabulously, and being funny. 
"That's all people are going to remember, and it's just so much better," she concluded.