'Selling Sunset' Season 4: Mary Fitzgerald Reveals Details About Oppenheim Group's 2 New Agents [Exclusive]
If you're a Selling Sunset fan, you might be concerned about how little office space the women of The Oppenheim Group have to work within. Things are about to get even tighter in season 4, when the cast of Selling Sunset grows by two!
Meet the new agents joining the cast of the hit Netflix reality series, Emma Hernan and Vanessa Villela. Showbiz Cheat Sheet spoke with Selling Sunset star Mary Fitzgerald via Zoom about her new colleagues.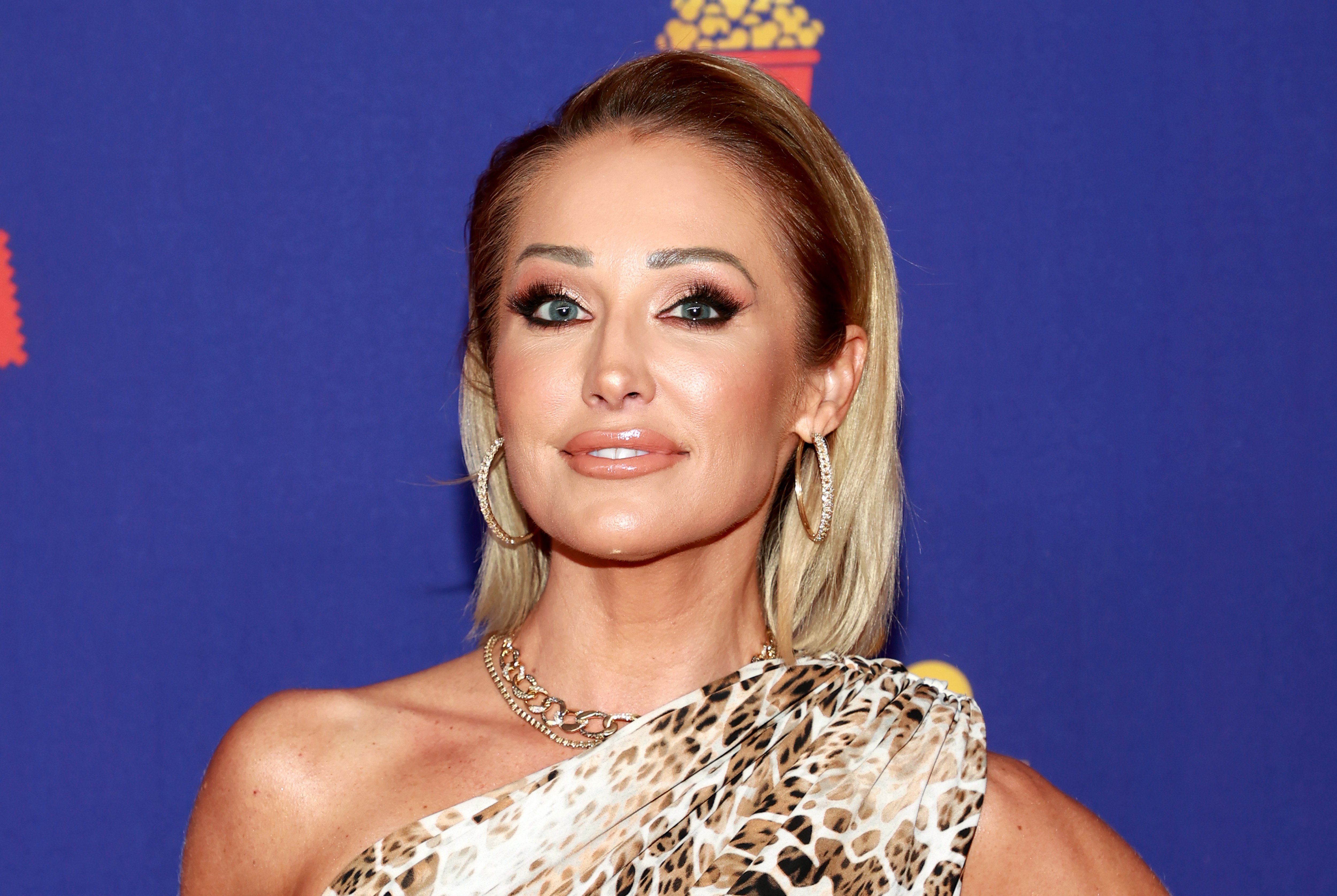 'Selling Sunset' Season 4 brings 2 new realtors to The Oppenheim Group 
On Nov. 24, 2021, fans will finally get to watch new episodes of Selling Sunset. This season, Villela and Hernan join the female real estate moguls at Jason and Oppenheim's Los Angeles brokerage. 
"Selling Sunset fans, those Oppenheim couches are getting a little more crowded in Season 4," Netflix tweeted, introducing the new additions to the cast. "Vanessa Villela, a Mexican-American novela star turned real estate agent, and Emma Hernan, an entrepreneur who has an interesting history with the ladies, have joined the cast." 
Some may recognize Villela from Mexican TV series like Romántica obsesión, Ellas, and Un nuevo amor. Meanwhile, Hernan runs her own food company, Emma-Leigh & Co, outside of working for The O Group. 
Emma Hernan 'ruffles some feathers' in the new season of 'Selling Sunset'
During our call with Fitzgerald, we asked about the two new agents joining The Oppenheim Group in season 4. "[Hernan and I] have been friends for probably four or five years," Fitzgerald shares. "She worked at The Oppenheim Group before she came on the show." 
According to the reality star, Hernan and Christine Quinn have "a history" that's going to be addressed in season 4. "She's going to — without meaning to — ruffle some feathers with Christine," Fitzgerald reveals.
On the other hand, Fitzgerald didn't know Villela before she joined the cast. "She's super sweet," Fitzgerald shares. "Her accent is very thick — she's from Mexico City. She's awesome; she's a good addition."  
Mary Fitzgerald says to expect a 'whirlwind' in 'Selling Sunset' Season 4 
In addition to the two new agents getting added to the mix, Fitzgerald tells us the dynamics between the team at The Oppenheim Group changes a lot in season 4. "I think everybody has grown and has a back bone now," she said of herself and her colleagues.
"We were all just trying to be nice," she added, reflecting on the previous seasons of Selling Sunset, adding:
"So many things have happened, and now I think we've all just kind of put our foot down. We're like, 'This is not the way. This isn't the brokerage we want. This isn't the way we treat people and we're taking a stand. This is not acceptable behavior. You empower women, not tear them down.'"
For the most part, Fitzgerald says the women of The Oppenheim Group are on the same page. "You're going to see a difference in the dynamic [this season]," she concludes, calling this season a "whirlwind."
"There's a lot of drama, that's for sure." Selling Sunset fans can't wait to see how everything unfolds. 
Watch new episodes of Selling Sunset beginning Nov. 24 on Netflix.