'Selling Sunset' Season 5: Davina Potratz Dishes Details [Exclusive]
Showbiz Cheat Sheet connected with 'Selling Sunset' star Davina Potratz and she spilled some tea on what fans can expect in season 5.
Selling Sunset star Davina Potratz connected with Showbiz Cheat Sheet to talk about season 4 of Selling Sunset. We also got some details about the upcoming season 5! Here's what the Oppenheim Group realtor had to say.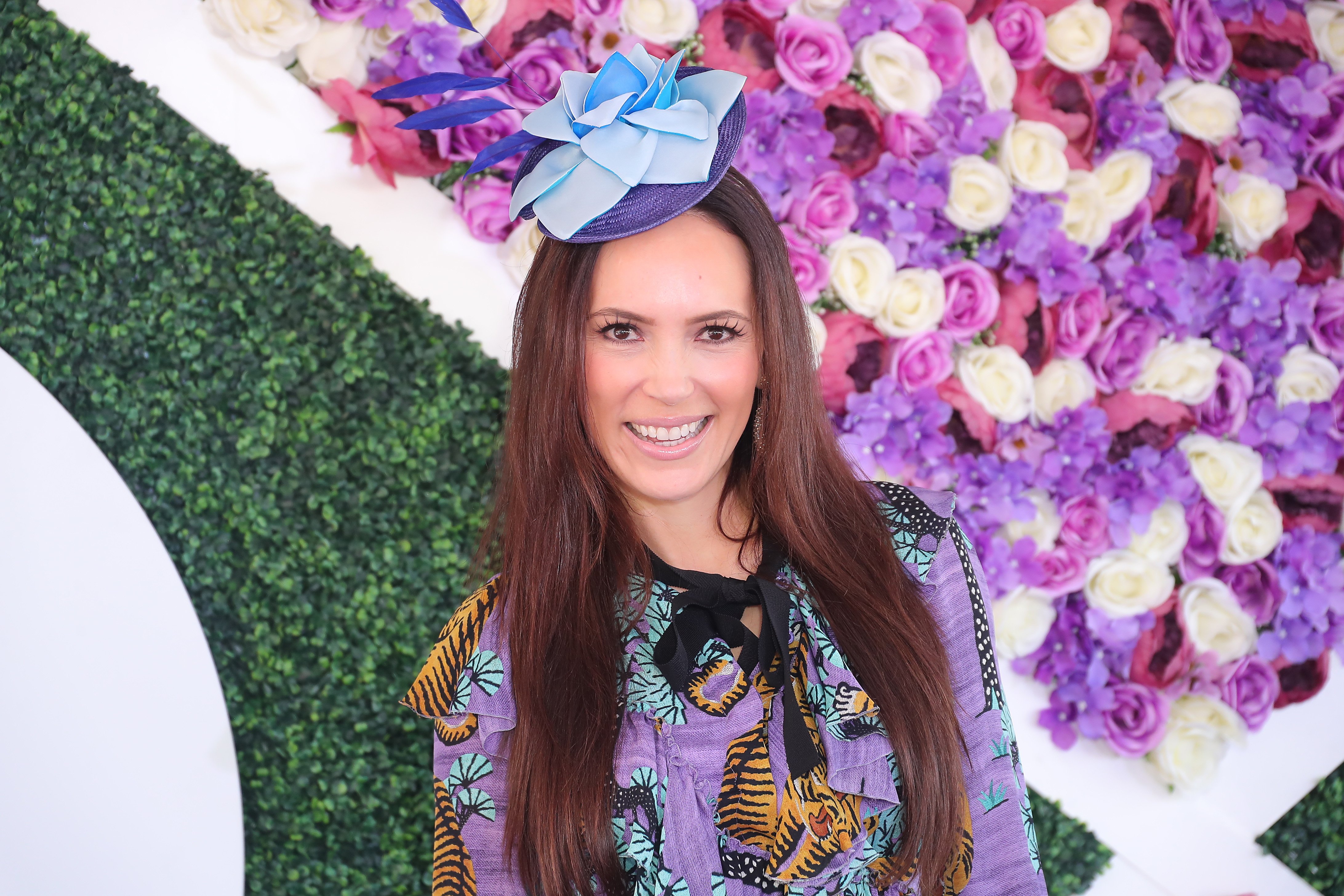 Season 5 of 'Selling Sunset' wrapped filming 
Selling Sunset Season 4 released on Netflix on Nov. 24, 2021. But in the days leading up to the premiere, the cast was already talking about wrapping filming for season 5. 
"Officially wrapped Selling Sunset Season 5!" Mary Fitzgerald captioned a photo of her and her husband on Instagram on Nov. 14, 2021. "Now Romain and I are off to Europe to celebrate the premiere of Season 4 on @netflix! 10 days away!! Who's excited?!"
Netflix confirmed a fifth season of the hit real estate series in March 2021. At this time, they have yet to announce a release date for season 5, only that it's coming out in 2022.
'Selling Sunset' Season 5 will feature Davina Potratz's $75 million listing 
Potratz took a major gamble in season 3 of Selling Sunset when she agreed to list a $75 million home. Despite Brett and Jason Oppneheim's hesitations, Potratz was confident in her ability to sell the massive property, which boasts nine bedrooms, 12 bathrooms, and 18,000 square feet of space. With a $2 million commission at play, Potratz worked to sell the listing but was unsuccessful. 
The $75 million listing comes up briefly in season 4 of Selling Sunset, as it's still on Potratz's radar. When Showbiz asked the reality star about the property, she told us: "Season 5 will have an update on the 75M listing!" 
Davina Potratz hopes 'Selling Sunset' fans 'continue to be entertained'
At the end of Selling Sunset Season 3, Potratz wasn't a fan-favorite, thanks to the conversation she had with Fitzgerald regarding Chrishell Stause and Justin Hartley's divorce. While Potratz said what she said, she also wants fans to understand the show is made up of edited moments. 
"Good or bad, [those moments] don't define anyone — they are just entertainment," she told Showbiz via e-mail. "That being said, I did learn what the show focuses on and understand more of what I'm doing now." 
Much to Selling Sunset fans' surprise, Potratz turned a corner in season 4. "Davina having the best redemption arc in cinematic history," a fan said in a tweet Potratz retweeted.  
"I have always been warm, sweet, kind, and authentic," Potratz explained. "What you see on season 4 is not a 'new version' of myself. There isn't someone I 'no longer wanted to be.'" 
Potratz hopes that trend continues with fans when they see Selling Sunset Season 5. "I hope that the audience will continue to accurately see and understand my perspective so that they can relate to me and the rest of the cast," Potratz said, adding: 
"I also hope that fans continue to be entertained and enjoy watching our show. We worked very hard over several months, and our biggest reward is that people can't get enough. Finally, regardless of how you feel about each of us, please don't hate on anyone and simply show support to the ones do you love!" 
Stay tuned to Showbiz Cheat Sheet for updates on Selling Sunset and details about Netflix's plans to drop the new season.