'Selling Sunset' Season 5, Episode 6 Recap: 'Step Up or Step Out'
Mary encourages hustle among the agents; Chrishell gets two offers on her $10 million listing in 'Selling Sunset' Season 5 Episode 6.
Davina Potratz encourages her client developer Adnan to give her another listing in Selling Sunset Season 5 Episode 6 "Step Up or Step Out." Plus, Christine Quinn confides in Chelsea Lazkani again, Mary Fitzgerald and Romain Bonnet talk kids, and Chrishell Stause and Jason Oppenheim argue over a $10 million listing.
[SPOILER ALERT: Spoilers ahead for Selling Sunset Season 5 Episode 6.]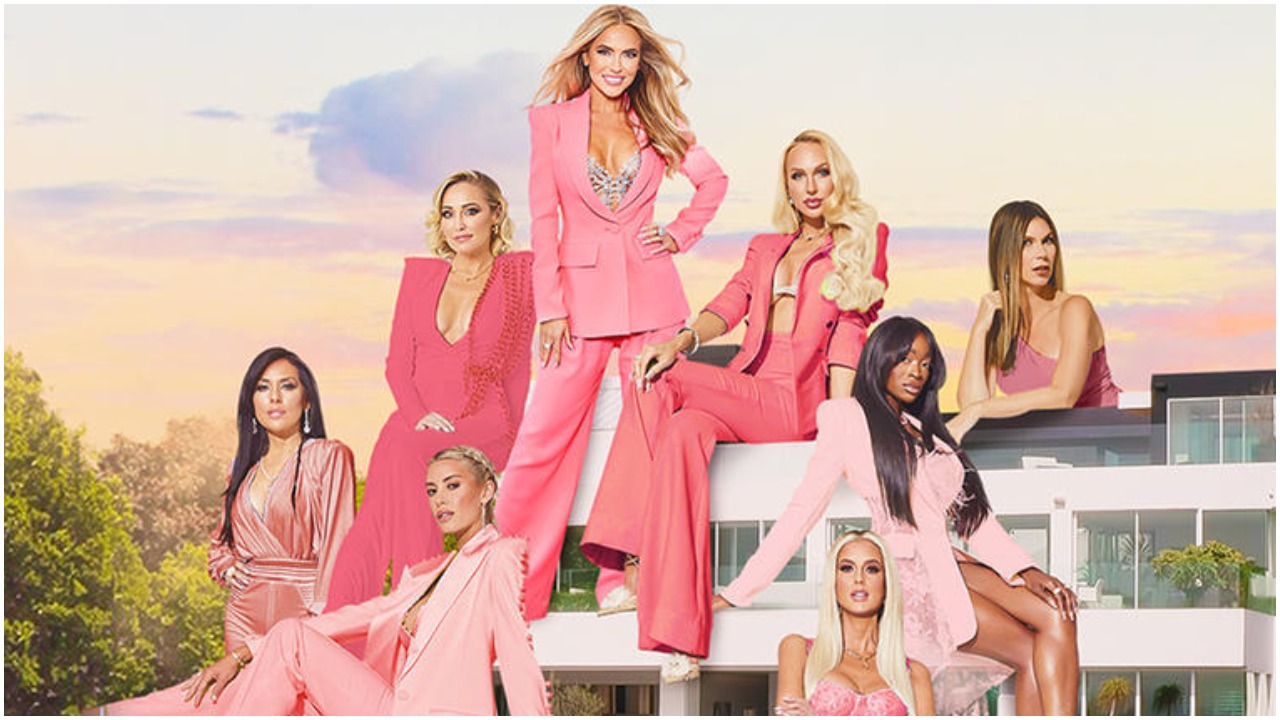 Davina Potratz and Vanessa Villela feel the pressure in 'Step Up or Step Out' 
As the new managing partner of The Oppenheim Group, Mary Fitzgerald's job is to make sure the agents are producing. Emma Hernan is "killing it" in terms of clients and listings. But Davina and Vanessa Villela are struggling to make sales. "You need to hustle," Mary says, referencing Emma's work and encouraging Davina and Vanessa to match it. 
Davina and her 15 years of experience aren't pleased with the pressure, as the real estate market ebbs and flows. Meanwhile, Mary suggests Vanessa enlist Amanza Smith to help her stage Jason and Brett Oppenheim's father's house. 
Christine Quinn confides in Chelsea Lazkani
After a tense lunch with Mary in "Do You Think We're Friends?" Christine confides in Chelsea. "Mary's just butthurt about what I said about Chrishell," Christine tells the Selling Sunset newcomer, citing how Mary and Chrishell Stause "share d***stick" having both dated Jason. 
Chelsea listens to her friend but admits she won't go down with her if it comes to it. "If Christine's a sinking ship, I'm not going to sink with her," Chelsea says to the cameras, referencing her augmented breasts as floating devices. 
Mary Fitzgerald argues with Romain Bonnet about her promotion in 'Step Up or Step Out' 
During a visit to Romain's construction site — he's working on penthouses for Jason — Mary's recent promotion and the idea of having kids come up in conversation. Mary doesn't want to start taking hormones because of her new job title, which comes with the responsibility of "dealing with Christine."
A frustrated Romain suggests she ask for help as the new manager, but Mary wants to keep her friendship and work relationship with Jason separate. Plus, she doesn't want to get demoted so shortly after being promoted. 
The $10 million listing argument 
Brett and Chrishell's $10 million listing from "Coming For All Your Coin" gets some traction in "Step Up or Step Out." The duo receives multiple offers on the property, but Brett isn't willing to cover any of the costs the buyers inquire about.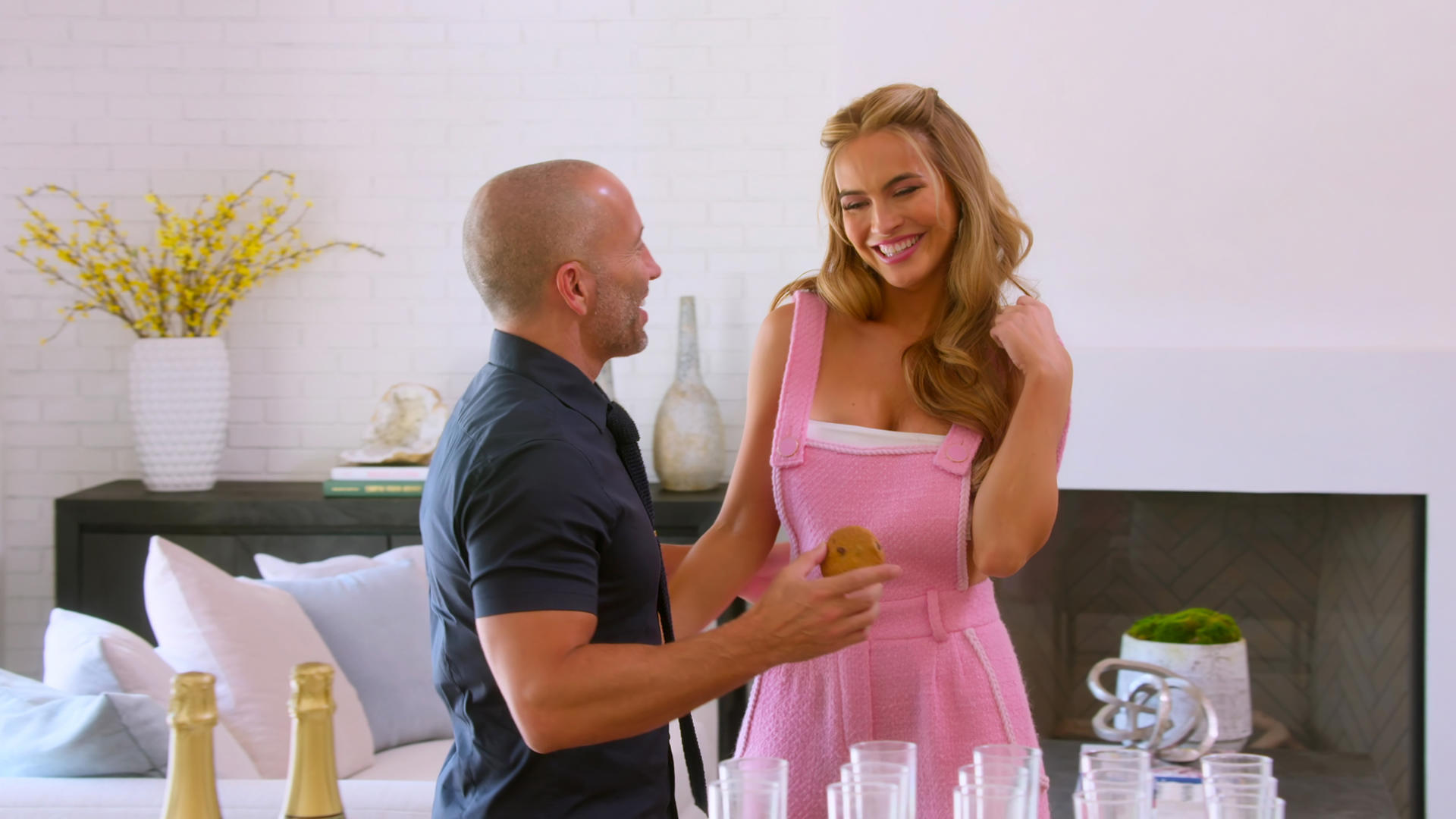 Wanting to sell to a deserving couple, Chrishell argues with Brett, who she calls "unreasonable." But he insists on doing right by his client and opts for the other buyer willing to pay higher than full price without any contingencies. 
Davina's $75 million listing client Adnan gives her a third chance
In Selling Sunset Season 2, Davina bit off more than she could chew with Adnan's $75 million property. The real estate developer wouldn't budge on the price despite Davina's suggestion.
Adnan returns in Selling Sunset Season 5 with another chance for Davina. She meets with Adnan to see about getting another listing, reminding him how she's "always pitching, mentioning, [and] looking for people" for the $75 million property.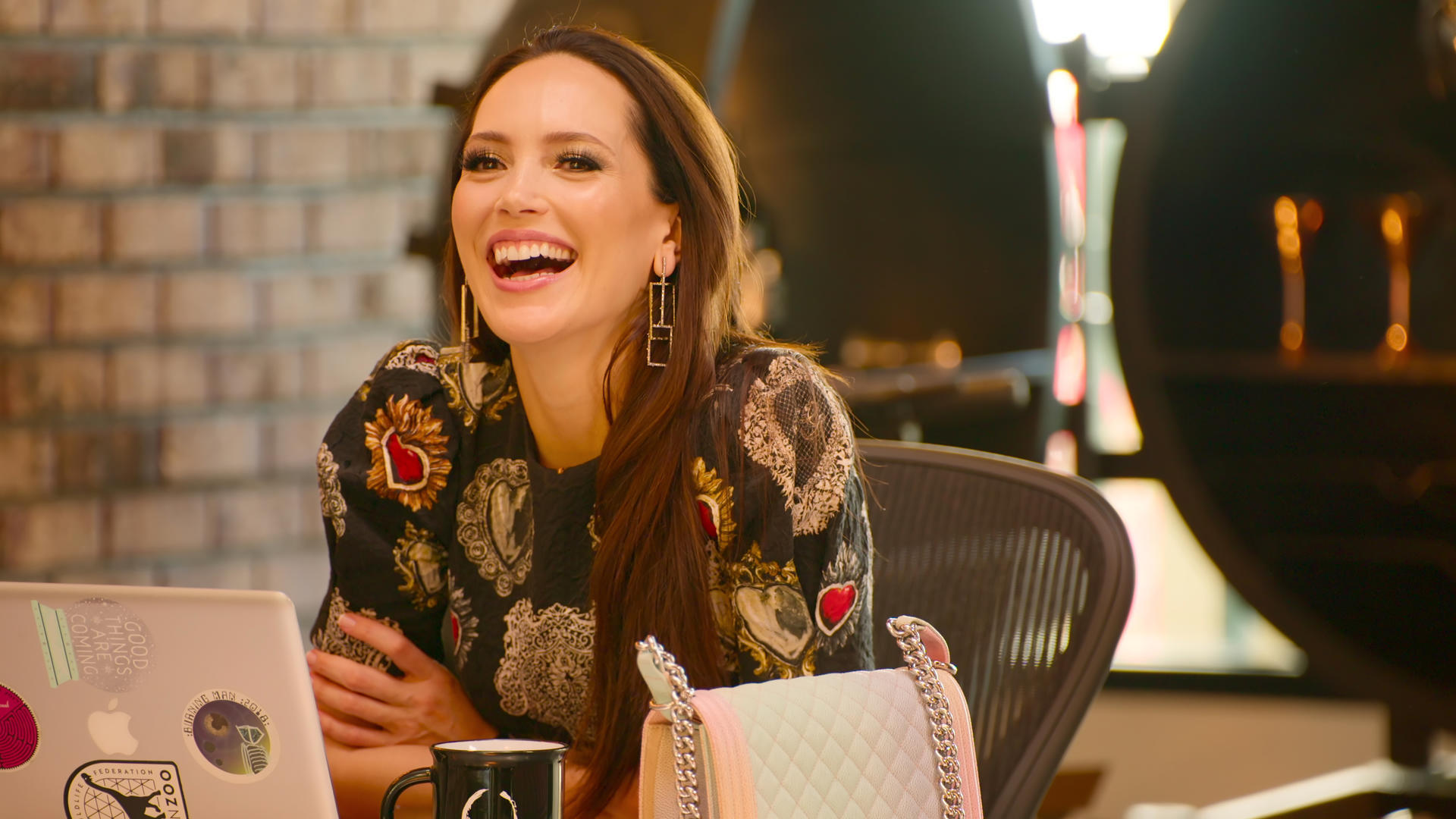 "You didn't perform twice and now you want me to give another property to you?" Adnan asks her in "Step Up or Step Out." In the end, Adnan gives Davina a third and final chance with a one-story property for lease in Beverly Hills. 
Chelsea Lazkani and Jason Oppenheim make a deal in 'Step Up or Step Out'
Chelsea has made her impressions on everyone at The Oppenheim Group. Now, she finally has a deal with Jason regarding a permanent seat at the table. "If you sell Franklin you're definitely in," Jason tells her in episode 6. Will Chelsea bring the buyers? 
Watch Selling Sunset Season 5 on Netflix. 
RELATED: