'Selling Sunset' Star Chrishell Stause Admits She Gets 'Annoyed' by Her On-Screen Personality
Chrishell Stause has gained a lot of love as well as criticism for her on-screen persona. She recently shared that she agrees with the critics.
It's impossible to please everyone, and Selling Sunset star Chrishell Stause seems to understand this. She is one of the most well-known cast members of the reality show, but not every viewer finds her likable. Stause recently addressed these critics and admitted that she also gets "annoyed" by her on-screen personality.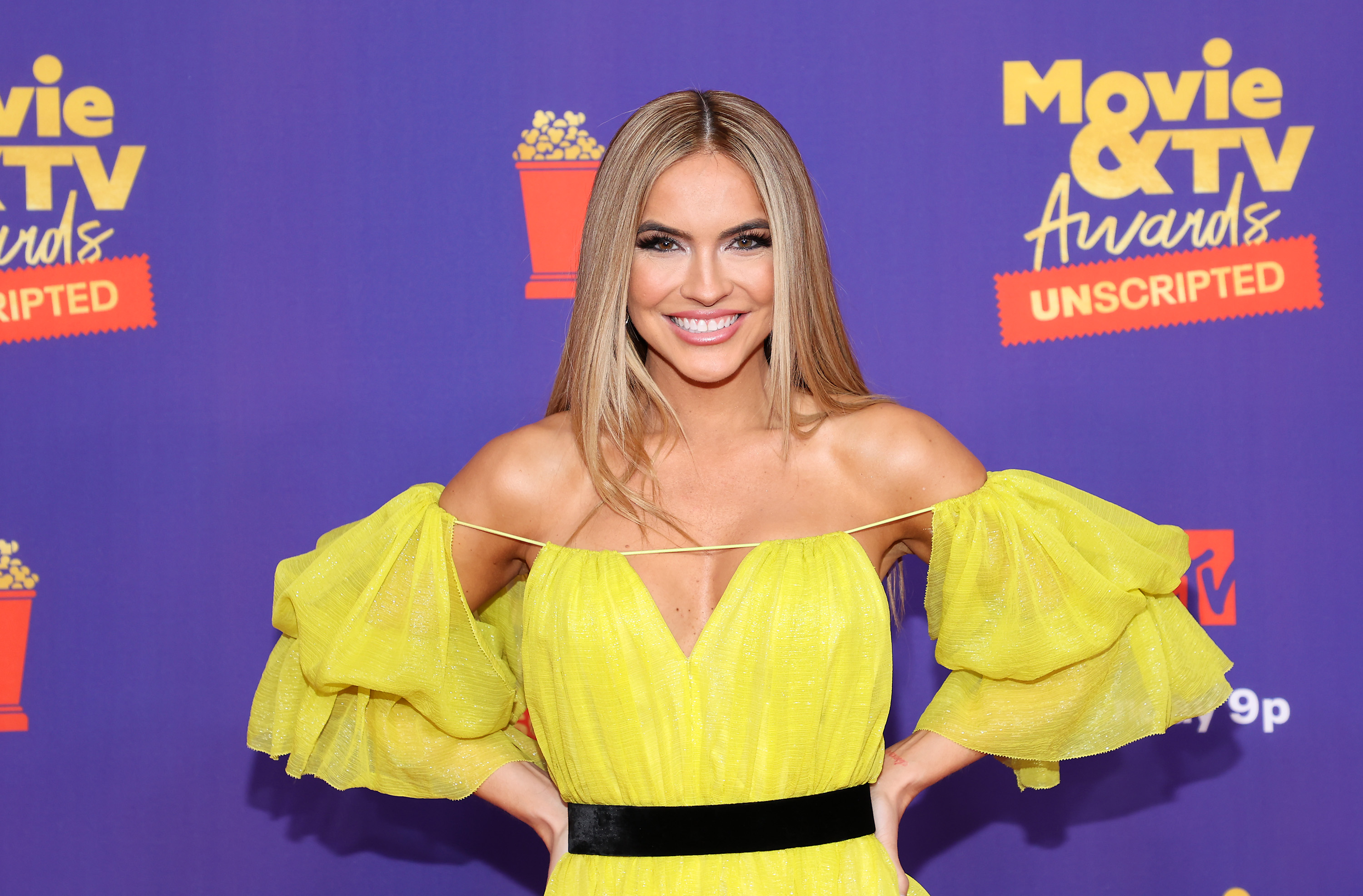 Chrishell Stause has gained a lot of attention on 'Selling Sunset'
For many years, Stause worked as an actor. She was best known for appearing on soap operas such as All My Children and Days of Our Lives.
Stause also got her real estate license and became one of the main cast members of Selling Sunset when the show premiered in 2019.
Throughout the seasons, Stause got even more attention thanks to her explosive storylines. She had a feud with Christine Quinn and Davina Potratz in seasons 1, 2, and 3. Season 3 also followed Stause's messy divorce from actor Justin Hartley in which she claimed he broke up with her 45 minutes before announcing their split to the world.
Stause has become one of the most popular cast members on Selling Sunset. She currently has the most followers on Instagram. Additionally, she also appeared on Dancing with the Stars in 2020, where she placed 7th.
Chrishell Stause says she gets 'annoyed' by her on-screen personality
Stause has countless fans around the world, but she also has some critics who do not find her personality appealing. The real estate agent recently addressed this topic, and she shared that she agrees with these comments about her personality on camera.
"When people watch #sellingsunset & get annoyed by my personality. Honestly, same," Stause tweeted. "I think years of auditioning clicks a weird part of my brain when speaking to camera to be 'ON' and I am working on it. Lol. But girl just relax. By the time we're cancelled I'll get it."
One fan defended her, saying that she has many positive traits.
In response, Stause wrote, "You're so sweet-thank you! I wasn't meaning to make people feel like I need defending. Was just laughing at how annoyed I get at myself when watching so I get it. That's all."
Chrishell Stause once said she wishes she 'dialed it down a little bit' on 'Selling Sunset'
Reality shows these days sometimes require one to put on a persona. Because of her background in acting, some people have wondered if Stause is acting on Selling Sunset.
In an interview with Vulture in December 2021, Stause revealed she does occasionally notice herself going over the top on TV.
"There's some parts in season four that, when I watch it, I'm like, Gosh, I wish I dialed it down a little bit," she admitted. "But that's real. And sometimes when something is under your skin, it's like, honestly, that really is me."
Stause added, "There are other times where we have to dial something up, and it comes from being in the position we're in. In real life, if I had an issue with someone, I wouldn't put myself in a position to keep needing to talk about it or needing to beat this dead horse. But we have to be in the same rooms and scenarios multiple times, so that's really what amps it up. They like to get the pot nice and hot and then throw us all in it."