'Selling Sunset' Star Chrishell Stause Does Not Know If Ex-Boyfriend Keo Motsepe 'Could Even Order a Coffee Without Lying'
Selling Sunset star Chrishell Stause recently started her relationship with Dancing with the Stars regular Keo Motsepe. The couple seemed to be getting off to a good star, but their relationship quickly died down. Amid their breakup, Stause is accusing Motsepe of lying.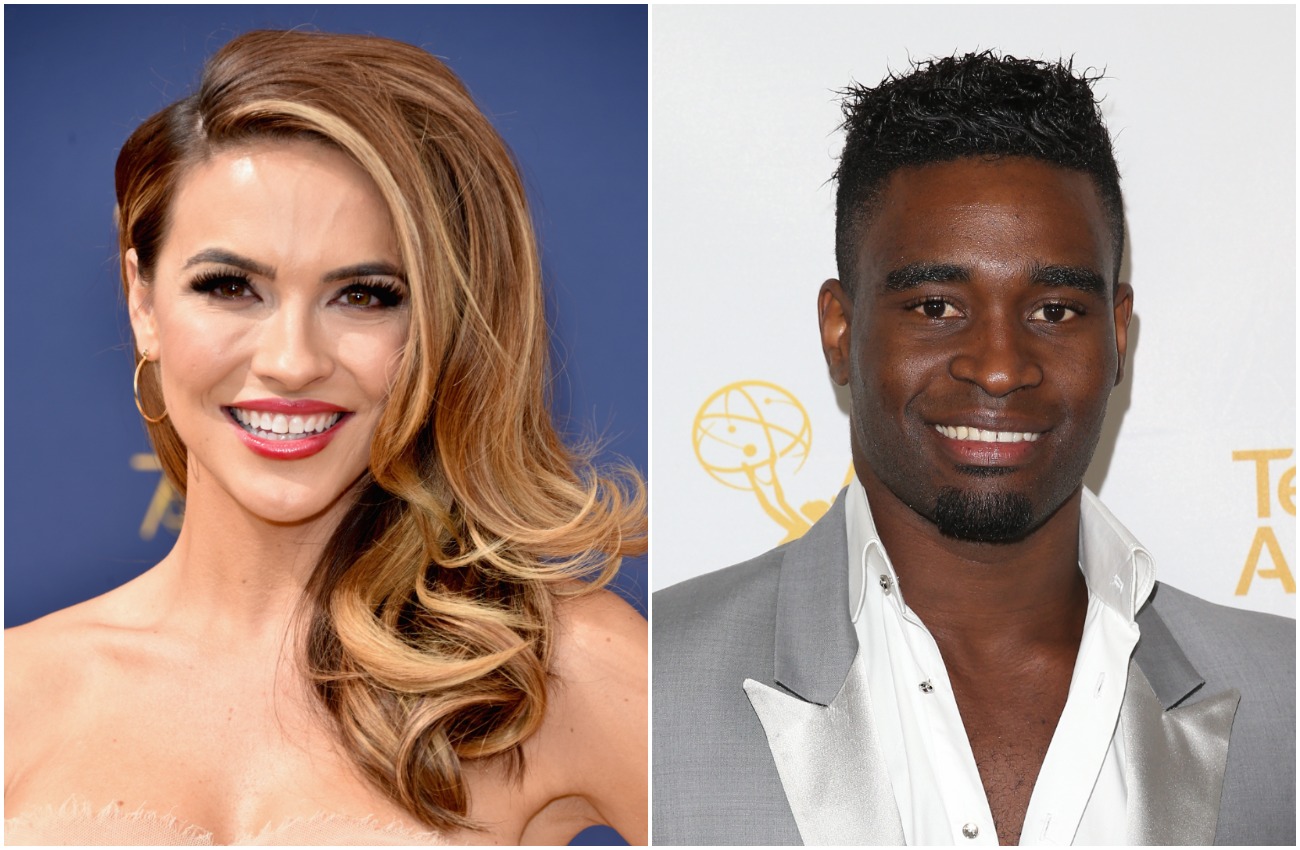 When did Chrishell Stause and Keo Motsepe begin dating?
Stause and Motsepe went public with their romance in Dec. 2020 after having both competed on season 29 of DWTS (though not together). The couple posted lovey-dovey pictures on social media and even openly talked about their relationship.
Stause even shared that, although she did not win the competition, she went away with a boyfriend.
"I knew from my dance work that I wasn't going to win a mirrorball from the beginning," she said in an Instagram Live with Motsepe, Kaitlyn Bristowe, and Jason Tartick, according to E! News. "To have this come from it, I'm just very smitten."
Stause even admitted she had hesitations about their age difference (she is older than Motsepe by 8 years), but she appreciated that they were looking for the same things from love.
Why did Chrishell Stause and Keo Motsepe break up?
RELATED: Fans Defend Chrishell Stause Amid Rumors That She Had an Affair With Gleb Savchenko
After three months together, Stause and Motsepe parted ways. According to a source, the couple split broke up because their relationship "wasn't the right fit or right timing."
"They had a fun time together but in the end, decided it would be best if they part ways," the insider said, as reported by Just Jared. "They are still friendly and cordial. It wasn't a messy breakup, just wasn't the right fit or right timing."
Meanwhile, an insider close to Motsepe also said, "Keo is heartbroken. He enjoyed his time with Chrishell and was 100 percent in it. He's had a tough time with his mom's passing, but he really wanted to make his relationship with Chrishell last."
Chrishell Stause accuses Keo Motsepe of being a liar
RELATED: Chrishell Stause Was Almost Cast on 'The Bachelorette' Before She Married Justin Hartley
Shortly after news of the breakup surfaced, Stause took to Instagram to comment on the quotes that are going around.
Most notably, she shared a screenshot of the quote from the insider close to Motsepe and said, "Ok I TRULY wanted to keep this drama free, but playing the victim and bringing your mom into it is a step too far for me. Taking the high road is overrated sometimes!!"
She added, "I was also 100% in it as well, until revelations told to me recently have made me question if you could even order a coffee without lying."
Just Jared reported that Stause also took a screenshot of an article called, "Liar, Liar: How to Break Free from Habitual Lying." Accompanying it was a clip of the song "Beautiful Liar" by Beyoncé and Shakira.
When a fan reached out to Stause to consider that the quote did not come from Motsepe himself, Stause responded, "I gathered all the facts before I posted. Don't worry. I know exactly where it came from."