'Selling Sunset' Star Christine Quinn Revealed Exactly How Many Kids She Wants
'Selling Sunset' star Christine Quinn revealed exactly how many kids she hopes to have with hubby Christian Richard.
The Selling Sunset ladies rose to fame quickly once their Netflix show went viral. Despite being real estate agents, the show focuses more on the women's personal lives than on any of the homes they sell. And Christine Quinn is no exception.
Quinn married her husband, Christian Richard, in a ceremony on the show. And she recently announced that the two are expecting their first child. It turns out Quinn also knows exactly how many kids she wants — and whether she's hoping for boys or girls.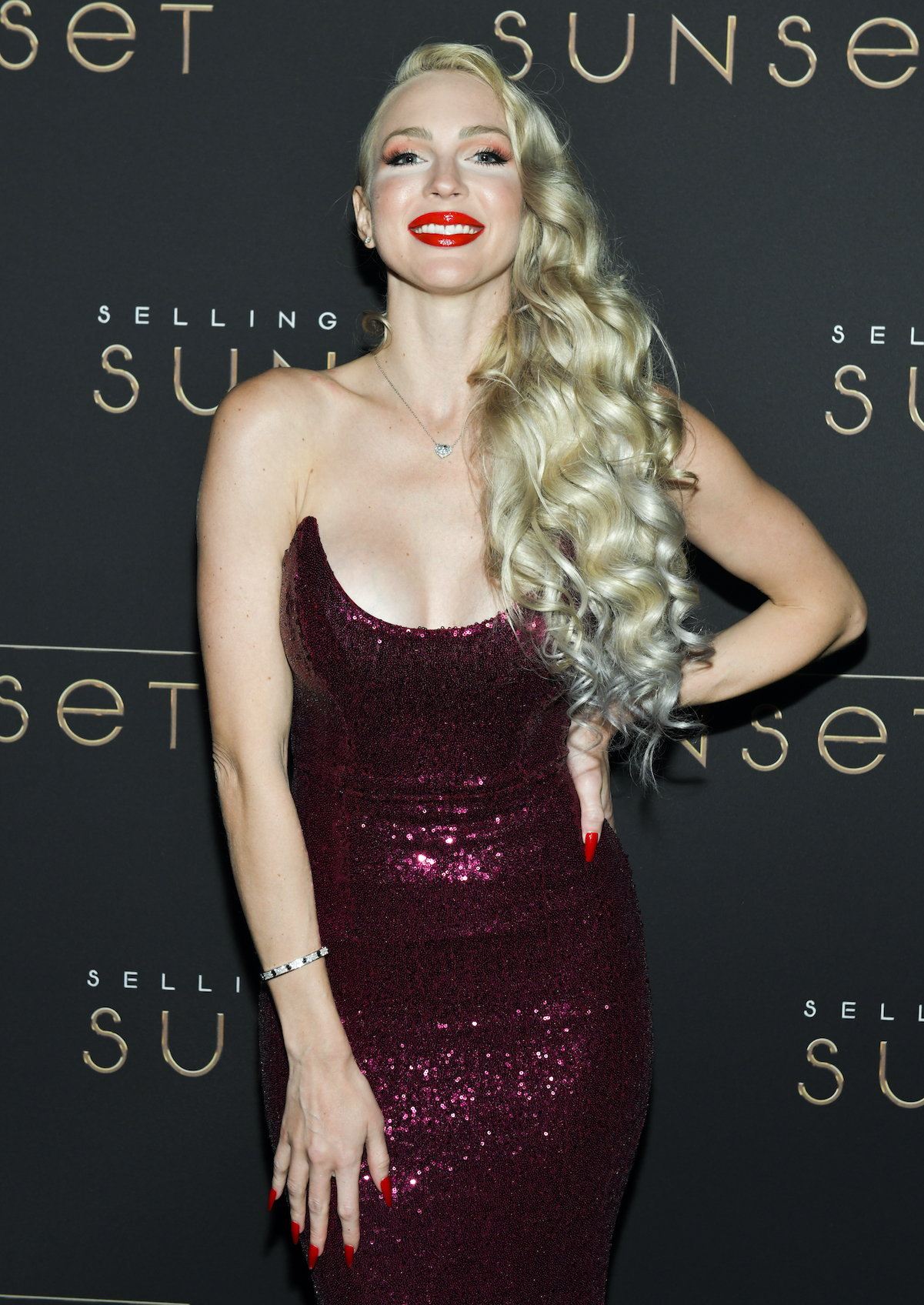 Christine Quinn's wedding was filmed for 'Selling Sunset'
Christine Quinn has been a star of Selling Sunset since the show first premiered back in March 2019. The show follows the real estate agents of the Oppenheim group, run by brothers Jason and Brett Oppenheim out in California, of which Quinn is a member.
In August 2020, the show's third season premiered, and one of the subplots was Christine's new engagement to multi-millionaire Christian Richard. Throughout the show, Christine plans her wedding, which, despite there being no shortage of drama, goes off fairly well (with the exception of Davina's comments about Chrishell's divorce). In the season finale, Christine and Christian are officially married, though the cast clearly wonders throughout the season how serious the couple's relationship actually is.
Christine Quinn recently announced her pregnancy and revealed how many kids she wants
It looks like things are going well for the newlyweds. A little more than a year after they tied the knot, Christine announced that she and Christian are expecting their first child. Christine revealed the news to People, where she said that she had "manifested" the pregnancy.
"I'm a firm believer in manifesting my dreams and 'til this day, have always done so," Christine said. "This beautiful pregnancy was manifested. We knew that we wanted to create a family in 2021 and I envisioned myself pregnant as I did my daily meditations."
In addition to revealing the pregnancy, Christine also revealed how many kids she wants and whether she's hoping for boys or girls. "I want two [kids], I would love two boys," she said. "I can't even imagine trying to tame a little Christine! I always wanted two little boys just because I'm actually quite a tomboy myself." Christine added that she's always loved "all the boys stuff." She and her husband have not yet revealed their baby's gender.
Does Christine Quinn get along with the rest of the 'Selling Sunset' cast?
At the start of the series, Christine was the top dog whose best friend, Mary Fitzgerald, was also one of the best agents in the Oppenheim Group. However, as the show went on, people realized that Christine was certainly not the type to taking any bull from anyone. She says what she wants when she wants, and she doesn't shy away from her thoughts or feelings.
Though some see this as a strong quality, a few of the castmates have run into problems with her — and she even revealed that Chrishell Stause has her blocked on social media. The show hasn't released a premiere date for season 4, but fans will be excited to keep up with any co-worker drama as it unfolds.