'Selling Sunset' Star Christine Quinn Reveals 2 Armed Robbers Tried to Break Into Her Home
Christine Quinn recently shared some alarming news with fans: Her home almost got broken into by two allegedly-armed robbers.
Christine Quinn rose to fame in 2019 as one of several real estate agents on the Netflix series Selling Sunset. Quinn has attracted a lot of attention for her bold personality and daring fashion statements.
Recently, Quinn experienced an attempted invasion of her Los Angeles home. The reality TV star alleged that two armed men tried to break in while she was sleeping.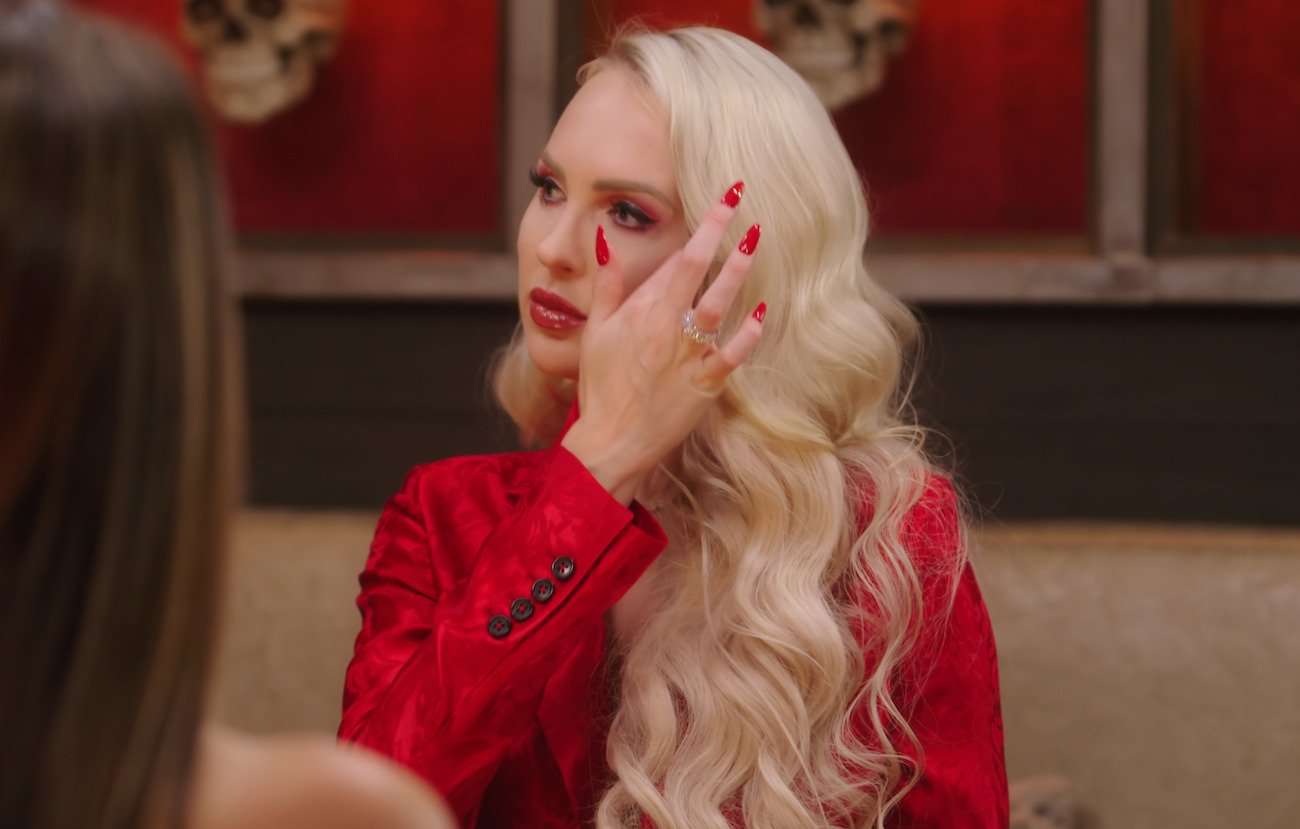 Christine Quinn lives with her husband and 10-month-old son
Quinn resides in the Hollywood Hills neighborhood of LA. She lives with her husband, former tech mogul Christian Richard, and their 10-month-old son.
In the fall of 2021, Quinn invited People into their home—a 5,917-square foot mansion. It has five bedrooms and seven bathrooms and was once owned by Hugh Hefner's widow, Crystal Hefner. 
Although Quinn described the abode as "the house I always wanted," she shared that the family might move in the future. Quinn explained, "We're outgrowing this home. As much as we love it, it would be nice to have a place with a bigger yard and a flat street that we could take the baby for walks."
Christine Quinn reveals 2 armed robbers tried to break into her home
On the morning of March 4, Quinn took to Instagram Story to announce some alarming news. The real estate agent revealed to fans that two robbers had allegedly tried to break into her home in the middle of the night.
"We were sleeping, and we woke up to noises," she shared. "And the noises started getting louder and louder, and we didn't know what was going on. We immediately checked the security footage, and outside of the master's bedroom … there were two armed robbers breaking our glass window."
According to Quinn, the house has "strong" and "triple pane" windows as well as "such good security," so the robbers were not able to get in.
Quinn explained that she and Richard "immediately" called the police, who came "within a minute." She added, "We went into our baby's room and immediately locked the door, and the cops were here instantly."
A spokesperson for the LAPD gave a statement to Page Six about the event, "One of the suspects broke the window of the home. Suspects fled the location without entering the residence. Suspects were gone prior to the officers' arrival. No property was taken."
Quinn shared that this was "the most horrifying moment of my life" and feared that, if the robbers had been able to enter the house, they "would have probably shot us."
She also posted photos of the suspects taken from her security camera. Quinn called on followers to "help me identify these people."
Other reality stars have experienced home invasions
Although reality stars seem to live very glamorous lives, they occasionally experience events that are anything but enviable.
For example, Real Housewives of Beverly Hills cast member Dorit Kemsley experienced a home robbery in 2021 in which she was held at gunpoint by the intruders. Kemsley's house was also burglarized in 2018 and 2019.
Meanwhile, the Kardashian-Jenners, who are arguably some of the most famous reality TV stars around, have been the target of several home invasions. In 2021, a man broke into Kendall Jenner's home and took a swim in her pool. Kris Jenner's house has also been broken in multiple times, and in 2014 Kim Kardashian even spotted someone looking around her mother's property. Kim herself was famously robbed at gunpoint while staying at a hotel in Paris in 2016.