'Selling Sunset' Star Heather Rae Young Moved in With Tarek El Moussa After Only 4 Days of Dating
Tarek El Moussa and Heather Rae Young have been married for a few months now, but there was a time when the reality star couple barely knew each other. Here's the story of how the Flip or Flop star and the Selling Sunset star moved in together after just four days of dating.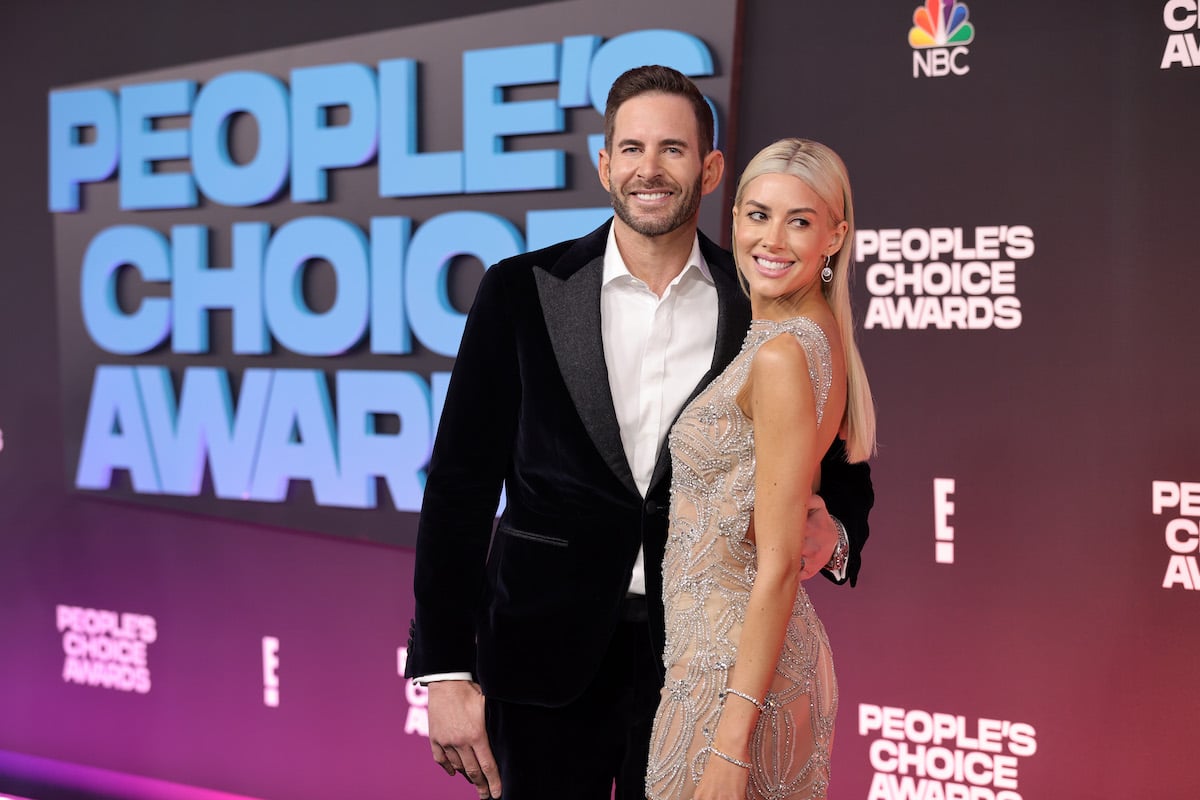 'Selling Sunset' star Heather Rae Young moved in with Tarek El Moussa after just 4 days of dating
Heather Rae Young and Tarek El Moussa first met on the Fourth of July 2019. The Flip or Flop star had his yacht parked in Newport Beach when he spotted Young on a nearby boat. El Moussa asked Young out, and they started their relationship on July 21. They've been practically inseparable ever since.
On Jan. 23, 2021, El Moussa shared an Instagram post revealing that Young moved in with him after just four days of dating. 
"It's incredible to think how much life can change in a short period of time," the Flipping 101 star captioned a smiling photo of himself and Young. Yesterday was our 18 month anniversary and I love this girl more and more by the day! I came home with @heatherraeyoung after 4 days of dating, she moved in, and we never looked back. She has exponentially improved the lives of everyone in my family."
He added, "Everyone said I was crazy but here we are engaged almost two years later. She's our rock, our best friend, and my hunny bunny. We love you to the moon and back❤️❤️❤️"
Tarek El Moussa revealed that it took his son Brayden 'weeks' to adjust to the 'Selling Sunset' star
When Heather Rae Young moved in with Tarek El Moussa after four days of dating, she was also moving in with his two children, Taylor and Brayden. The Flip or Flop star shares custody of his kids with his ex-wife, Christina Haack.
In January 2021, the Flipping 101 star told US Weekly that it took a while for his son Brayden to get used to the Selling Sunset star after she moved in with them. 
"He was three years old [when] she came in one day out of nowhere and, like, just moved in," El Moussa said. "It took him a few weeks to get accustomed to it."
But once they got comfortable with each other, El Moussa said that Young and Brayden became the best of friends.
"They play tennis together. They cuddle, they just absolutely adore each other," he shared. "Honestly, for me as a dad, I am so happy. I'm so excited about getting married, especially because she's such an amazing stepmom to the kids. Like, they really do adore her."
The 'Flip or Flop' star bought Heather Rae Young a new car after 2 months of dating
Not only did Heather Rae Young move in with Tarek El Moussa just four days into their relationship, but he also gave her a new car after they had been dating for two months.
"We both share a love of sports cars and on our first date I asked her what her dream car would be. She told me that she has always dreamed of a white Ferrari convertible," El Moussa told People in September 2019. Young's date of birth is Sept. 16, and he bought her a white, hard-top Ferrari convertible for her 32nd birthday. 
He said, "I wanted to surprise my best friend with the car of her dreams. I love cars so I get to enjoy it too."
On May 24, the Selling Sunset star revealed in her Instagram Stories that her husband had given her another car. 
She posted a short video of herself in the driver's seat of a large, white, four-door car while the person holding the camera panned around the vehicle. "That beast noise 🖤🤍😍 thank you honey for my new mom car ☺️" Young captioned the clip before tagging El Moussa. The car logo was briefly visible in the video, and it looked like a Mercedes-Benz.
RELATED: 'Selling Sunset' Star Heather Rae Young Shares What Tarek El Moussa's Son Brayden Told Her After She 'Threw Up 11 Times'