'Selling Sunset': The Relatable Reason Chrishell Stause Was Nervous to Date 'DWTS' Pro Keo Motsepe
Selling Sunset star Chrishell Stause has been through a lot in her love life. She started the show married to This Is Us star, Justin Hartley. After they got divorced, she had to relive that breakup in front of the world in the third season of the show. Now, she has started dating her Dancing with the Stars co-star Keo Motsepe. But at first, she wasn't so sure that the relationship was a good idea.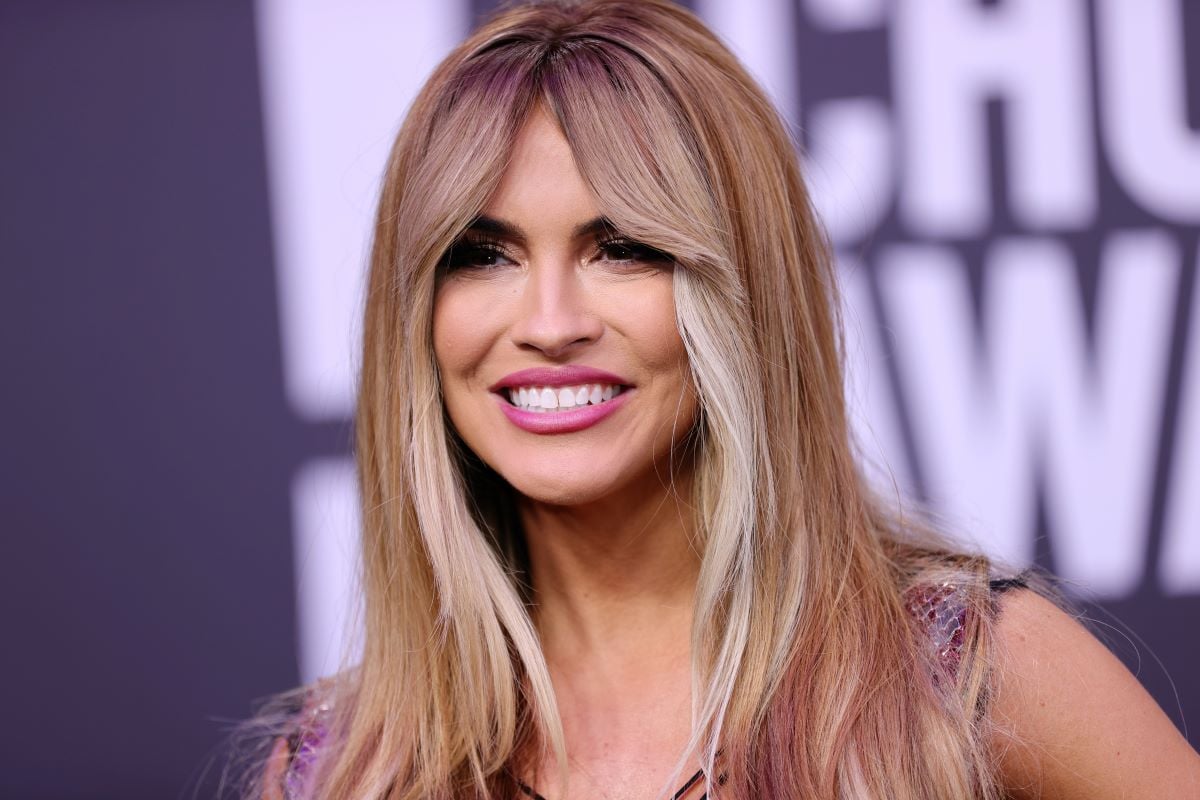 Chrishell Stause's divorce from Justin Hartley
Stause's divorce took her by surprise.
"He texted me that we were filed," she told her co-star Mary Fitzgerald of when Hartley told her he wanted to split up. "Forty-five minutes later, the world knew."
Because the divorce came out of nowhere, Stause didn't think Hartley was serious at first.
"I talked to him right after because I thought that must be a joke," she said. "But that was kind of the end of the communication.
"When I found out, I was minutes before leaving the house for work so I immediately just grabbed a few things and I just got out of there as fast as I could," she said on the show. "I don't think I really knew where I was going or what I was going to do, but I just had to leave."
Chrishell and Keo make it official
Earlier this week, Motsepe and Stause decided to go public with their relationship. Motsepe posted a photo of him and Stause with a heart emoji to his Instagram and Twitter. He also uploaded a short video to his Instagram story with the caption, "I will always make you smile."
"Chrishell Stause and Keo Motsepe are officially dating," a source told Entertainment Tonight. "Keo and Gleb [Savchenko] are best friends… Chrishell and Keo are both awesome and felt like, 'I'm single, you're single. Let's try this.'"
Why Chrishell Stause was nervous to date Keo Motsepe
Stause recently appeared on DWTS winner Kaitlyn Bristowe's Instagram live where she recounted how her relationship with Motsepe got started.
Bristowe and her boyfriend, Jason Tartick, brought up how obvious it was that something was going on between Stause and Motsepe at Motsepe's birthday party in November.
"That was the night that we were like, 'We don't know how long we can hide this for,'" Stause said. She and Motsepe had originally wanted to hold off on telling people about their relationship so they could explore things for themselves.
At first, Stause was nervous to get involved with Motsepe because of the age difference. Motsepe just turned 31 and Stause is 39.
"I had a little bit of a hangup at first because I was worried because he's younger," she said. "I was in my head and I was thinking [throws hands up]. But a lot of guys my age and older still don't want what I am looking for…"
But ultimately, Stause is happy that she went forward with the relationship.
"I'm grateful. I had the best experience [on DWTS] but this to me is the coolest thing," she said. "I knew from my dance work I wasn't going to win a Mirrorball from the beginning. To have this come from it, I'm just very smitten."