'Selling Sunset': How Vanessa Villela's Sister's Death Inspired Her Career With the Oppenheim Group
Vanessa Villela is keeping her sister's memory alive as a real estate agent with the Oppenheim Group.
Vanessa Villela is one of two new women joining the cast of Selling Sunset in season 4. In new episodes of the Netflix series, Villela opens up about her sister's death and how it inspired her to switch careers. Find out how the former soap star got into selling real estate with the Oppenheim Group.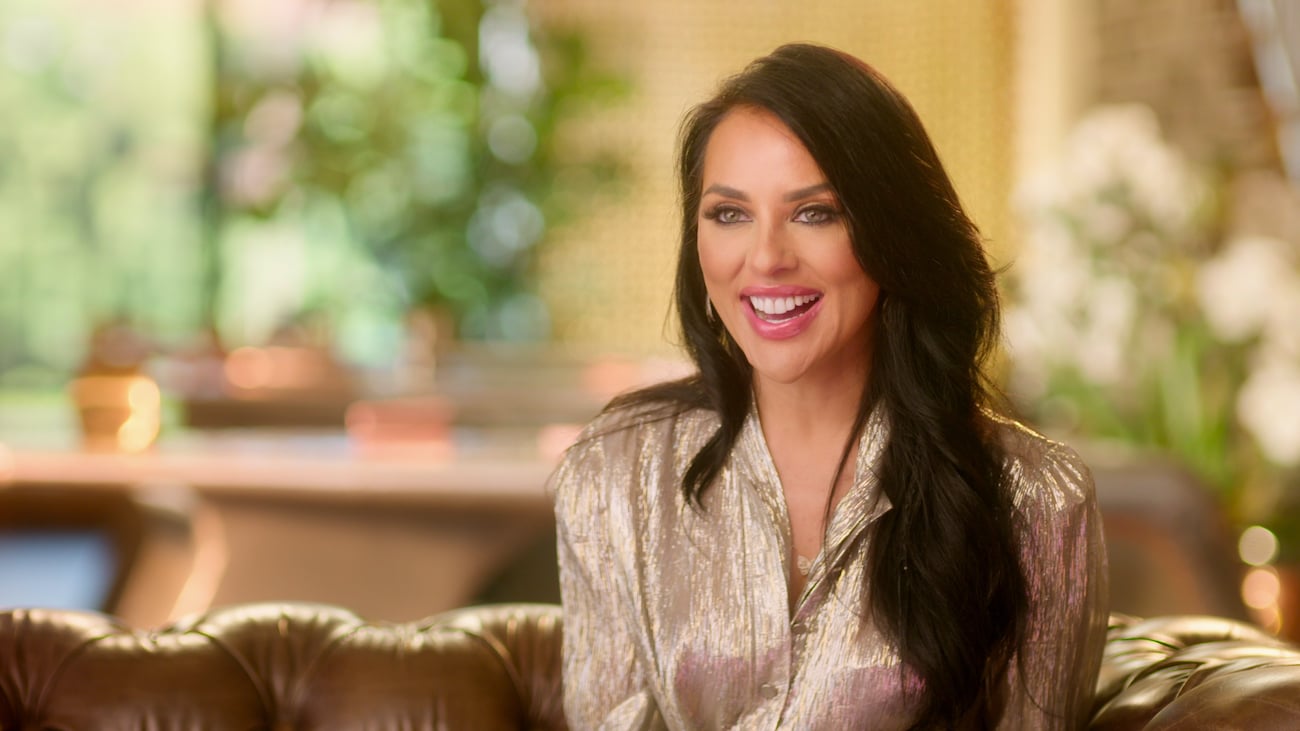 Vanessa Villela went from soap operas to 'Selling Sunset' 
Before the release of Selling Sunset Season 4, Netflix announced two new agents were joining the cast. "Selling Sunset fans, those Oppenheim couches are getting a little more crowded in Season 4," Netflix tweeted in May 2021. "Vanessa Villela, a Mexican-American novela star turned real estate agent, and Emma Hernan, an entrepreneur who has an interesting history with the ladies, have joined the cast." 
We spoke with Mary Fitzgerald in November 2021. She mentioned Villela and Hernan during our Zoom call. "She's super sweet," Fitzgerald shared. "Her accent is very thick — she's from Mexico City. She's awesome; she's a good addition."  
Before joining the cast of the Netflix series, Villela was a successful soap opera actor who starred in several hit telenovelas like En otra piel, Una Maid en Manhattan, and Eva Luna. But the sudden death of her sister inspired her to pursue other passions.
Vanessa Villela's sister died after they made plans to start their own company 
As Villela explains in season 4 of Selling Sunset, her sister died suddenly from complications due to a medication she was on. The soap opera star doesn't go into much detail — only that her sister's death was unexpected. 
Now, Villela's sister's memory lives on through her job with the Oppenheim Group. "My sister … was a realtor … in San Diego," Villela tells E News. She was the one who inspired Villela to pursue her real estate license. "She was like, 'Yeah, you're gonna love it. I mean, you love helping people.'"
Ultimately, Villela started studying to take the test while filming a TV show in Mexico. "[When] I came back … I was in a little I need of a break," Villela continues. "My sister told me, 'OK, what we are going to do is a staging company. Let's open one in LA and then get your license.'" 
At the time, Villela was in Miami. "I was supposed to be in Miami for 10 days and I ended up staying eight weeks … I came back on a Thursday, and the next day … my sister passed away."
Vanessa Villela believes her sister pointed her toward the Oppenheim Group and 'Selling Sunset' 
During her interview with E News, Villela says her sister guided her to a job in real estate. "One day I sat in my car and I spoke to her," Villela tells the outlet. "I was like, 'Jackie, I need a sign. Please give me a sign. What should I do?'" 
Then, Villela opened her phone to look for open houses. "The first open house that I went to, the realtor, within the first five minutes of our conversation, he was like, 'I want you to work for me.'"
Villela considers her career in real estate a way to honor her sister's life. "I'm gonna follow this path and, you know, see what God is gonna bring for me," she concluded. 
See how Villela fits in with the women of the Oppenheim Group in Selling Sunset Season 4. All episodes are available on Netflix now.